Scanner with Trio PC-MCAT and IAI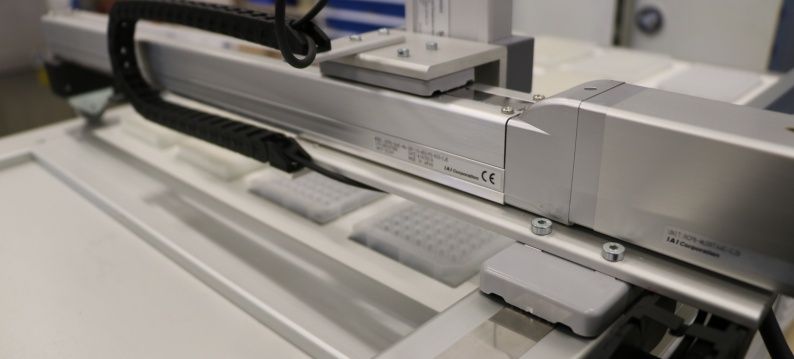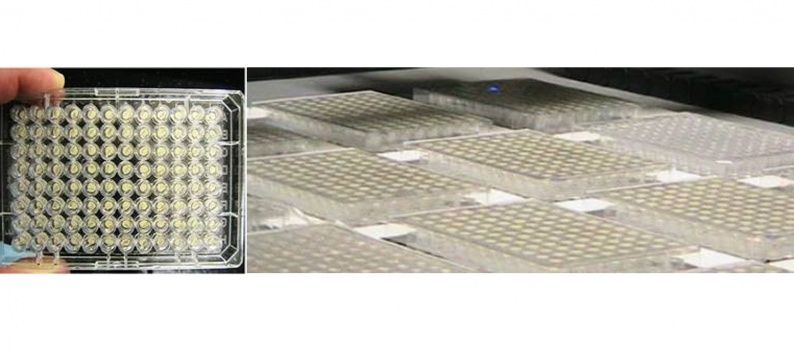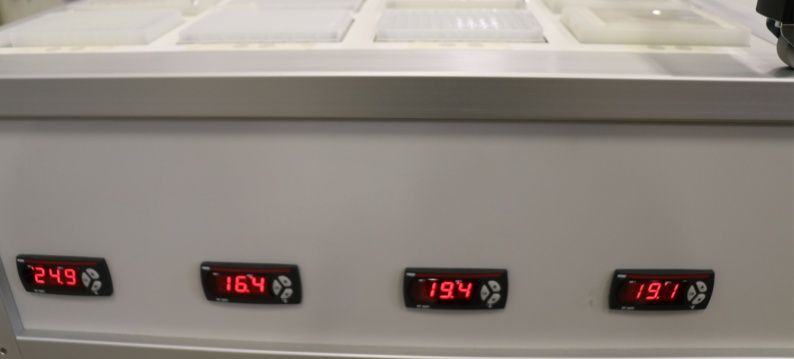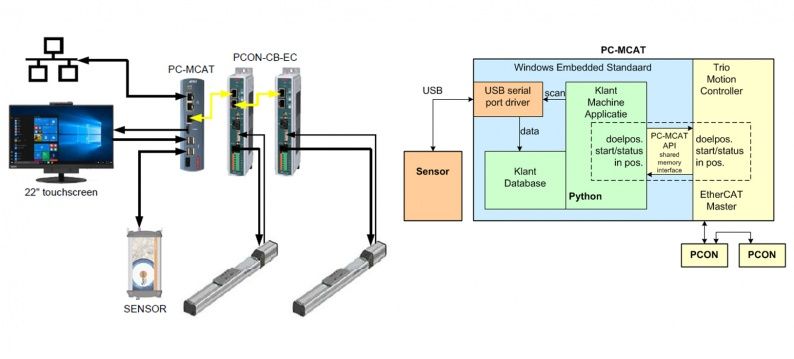 An oxygen scanner with a tray provided with 4x4 places for boxes (microtiterplates) in which 24, 48 or 96 seeds can be sealed airtight per tray. With the help of an oxygen sensor the oxygen consumption of each seed is measured over a specific period. The germination of the seeds is assessed on the base of the curve of the oxygen decrease within the airtightly sealed chambers. Using a touch screen, a scanning program is set and the measurement results are collected to be able to analyze them. The 22 "touch screen and oxygen scanner are connected to the PC-MCAT via HDMI and USB.
The software for setting up via the touch screen and storing the measurement data is developed in Python and runs on the IPC part of the Trio PC-MCAT. The coordinates of the selected trays are sent directly to the motion controller integrated on the PC-MCAT via shared memory (API). From there, the IAI actuators are controlled via EtherCAT to the desired position and the oxygen sensor is placed above the correct room.