Trio Motion Technology MC404-Z
Motion controller
4 stepper or 3 stepper + 1 encoder-axis
8 inputs (NPN) and 16 outputs (PNP/NPN)
64bit-396 MHz ARM Cortex-M7 Processor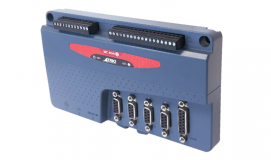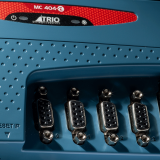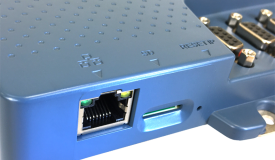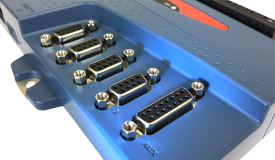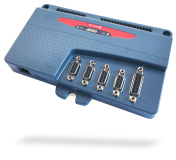 ---
The MC404-Z is a cost effective Motion Coordinator, targeting applications up to 4 stepper drives, 16 binary inputs and 8 binary outputs. With only one version that has all the functions on board as standard, there is no need to configure the axes with Feature Codes before use.
It is based on Trio's high-performance ARM Cortex-M7 dual-precision technology and provides 4 axes of pulse+direction or encoder outputs for stepper drives or pulse-input servo drives. Trio uses advanced FPGA techniques to reduce size and fit the pulse output and servo circuitry into a compact, panel-mounted package. Housed in a rugged plastic housing with integrated grounding chassis, the MC404-Z contains all the isolation circuitry required for direct connection to external equipment in an industrial environment.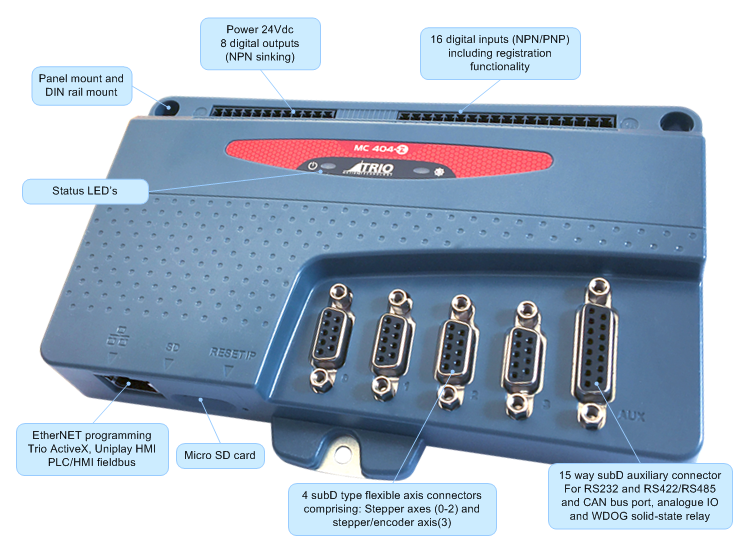 The shaft connections are designed to provide the functions required for pulse and directional servo or stepper drives. Ports 0, 1, and 2 can be software configured as pulse direction or AB quadrature outputs. Port 3 has the same output capability and can also be set as an incremental encoder input or as one of the four popular absolute encoder types; SSI, Tamagawa, Endat or Biss. A single analog output from 0 to 10 V (10 bits) can be used to set the speed command on an open loop AC drive.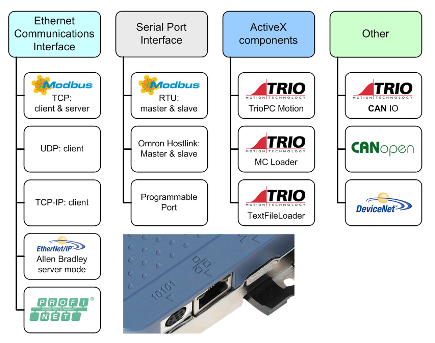 The built-in Ethernet port, Serial port and CAN port make the Trio MC404-Z motion controller an extremely flexible motion controller for communication with other systems. In addition to programming the motion controller and connecting the HMI, various protocols are available for communication with PC and PLC.

User programs can be written in Trio's established multi-tasking Trio MOTION-iX language using the powerful Motion Perfect application software for easily creating complex motion. In addition, the standard IEC 61131-3 programming language is available, enabling fully functional PLC programming.