Looking at our history timeline, starting with Mijnsbergen in the Netherlands and ATB in Belgium, you will see that we already exist a long time. At the same time, we are young and dynamic. Is this not a contradiction, how can this go along for such a long time? The answer to this question is simple: "By communication with the market."
Distribution company, and simply more
From its foundation ATB Automation is a distribution company. We sell power transmission and motion control components for mechanical engineering.
What is the most important? Again, the answer is simple:
"We simply do more than components".
That is our customers experience
That is our culture
That is what we care for
That is what we develop continuously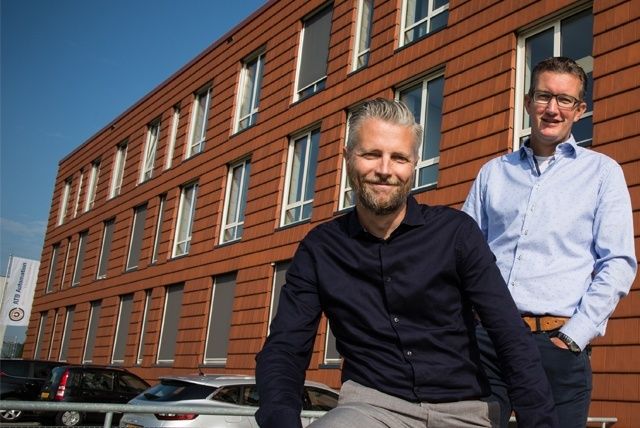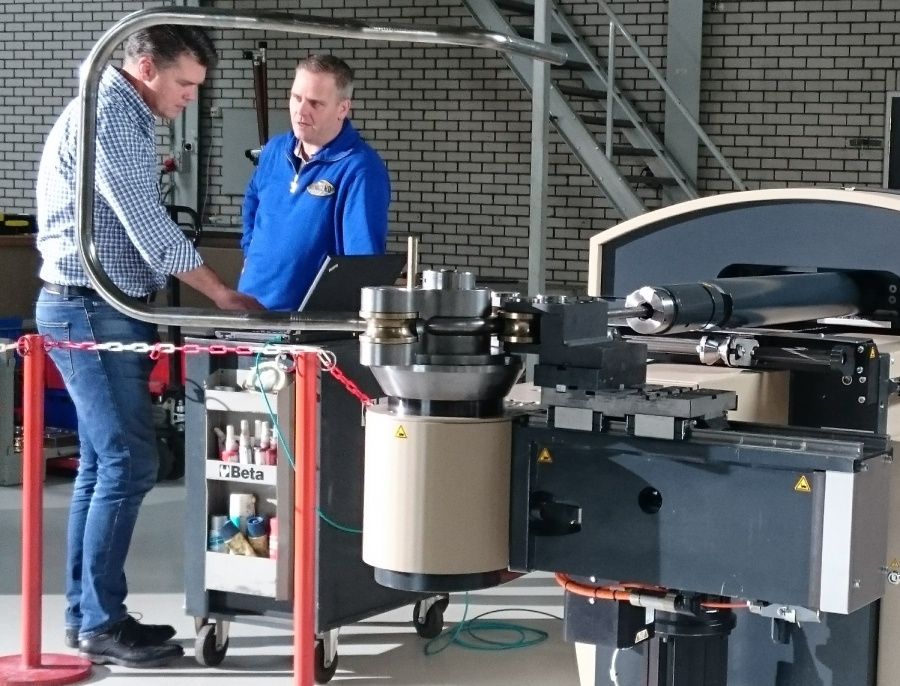 Keep on communicating
By communicate with you continuously our vision and policy are constantly aligned to the needs and technological developments in a rapidly changing market. Your expectations and requirements of technology and service, but also with regards to safety and legislation, are fulfilled by ATB Automation.

The same language is not always the same culture. With our offices in the Netherlands and Belgium and staff who know the local culture, we can continue to communicate successfully. The goal remains the same: we must exceed our customers' expectations!
Stability guaranteed with our suppliers
The stability of ATB Automation is also guaranteed by our suppliers. Several renowned brands have already been linked exclusively to ATB Automation for a long time. By also continuously communicating with them the required products are developed, enabling you to develop the latest technological machines. For us it is alway a pleasant confirmation to receive a compliment spontaneously about the collaboration. Not just from our customers, also from our suppliers.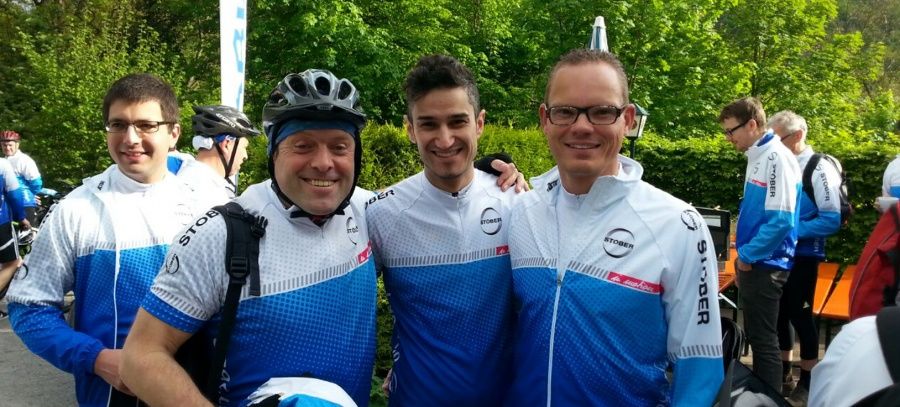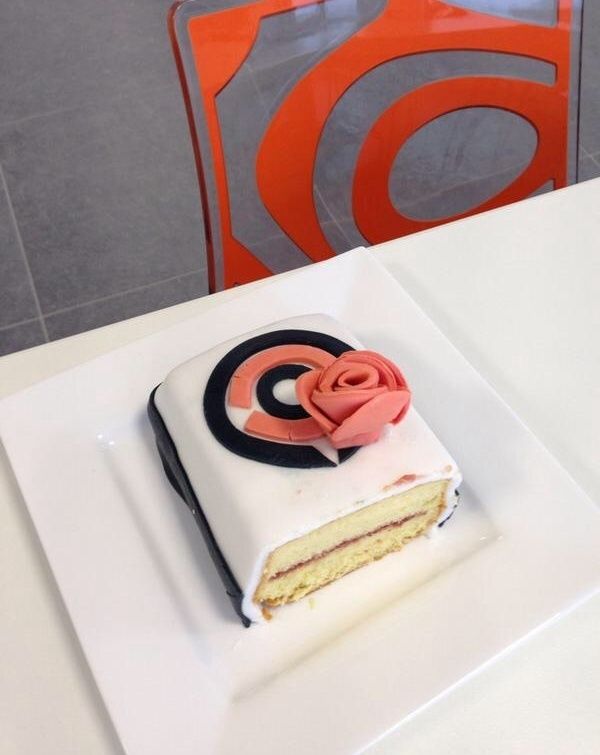 What else can you expect?
We gladly show you what you can expect even more from us and also like to hear what your experience is with us.
What do you like?
How we can improve?
Through all the "traditional" channels we want to communicate with you and, if desired, follow us and communicate with us via social media.
Is social media a threat? No, with focussed communication you do not only reache more but especially the right people. The content should always be of quality and valuable to the recipient. For example, read our blogs. And of course occasionally a tweet in between with a picture of a cake during a colleague's birthday ... sometimes nice for you to see when your contact person is put in the spotlight.
Team ATB Automation
Last and most important ... our team, all employees of ATB Automation.
Many are long employed and regularly young employees are supplemened. The mentality is service oriented and enthusiastic. The degree of independence and involvement is very high. All their knowledge and experience enables us to quickly create the right solutions for you. You get only a top team with the best players, each with their own specialty. Because of that are playing in the premier league for already many years.

Contact us in the way you want. Or follow the team players via the social media.

Besides that everything simply has to be well organized, we still find it especially important to enjoy working with each other!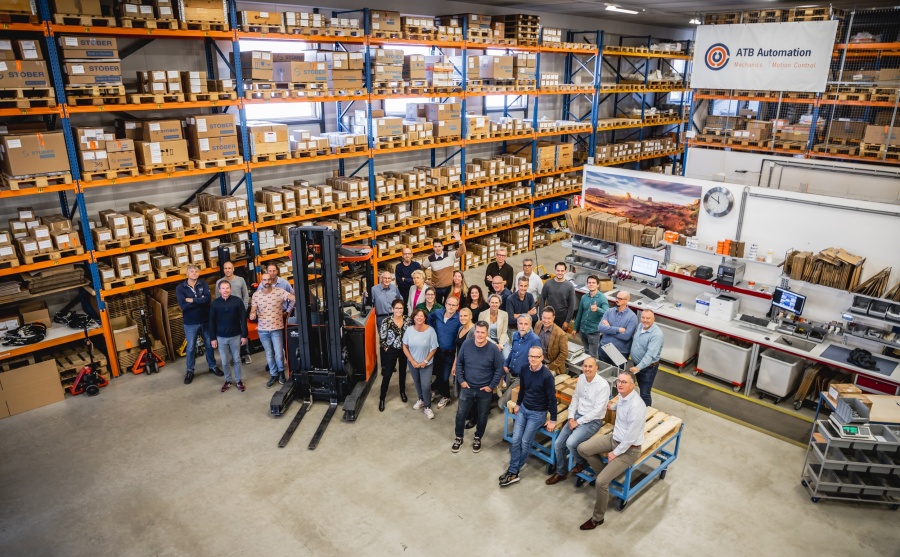 Contact persons
Please contact one of our employees.
Indutrade
ATB Automation is part of Indutrade.
Our historie
1950
Founding date J. Mijnsbergen B.V. in Amsterdam.
Specialized in power transmission and lifting technology.
1959

Founding date ATB in Brussels.
1960
Relocation Mijnsbergen to Bennebroek.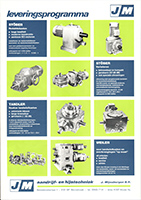 1970
Acquisition Mijnsbergen by Ateco Holding. ATB is thereby sister company.
1988
Acquisition Ateco Holding by SKF holding. Management buy-out Mijnsbergen.
1988

New logo Mijnsbergen
1990
Change of name ATB to SKF Multitec.
1991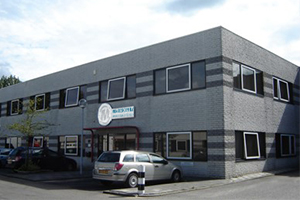 Relocation Mijnsbergen from Bennebroek to Mijdrecht.
1995
Name change SKF Multitec back to ATB nv-sa and move from Brussels to Sint-Pieters-Leeuw.
1999

New logo Mijnsbergen
2002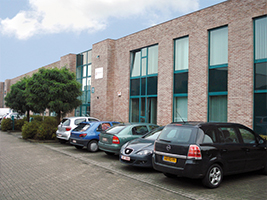 Acquisition ATB n.v.-s.a. by Mijnsbergen.
2004

New logo Mijnsbergen
2005

New logo ATB Automation
2011

Acquisition Mijnsbergen and ATB Automation by Indutrade Benelux.
2011

New joint logo of Mijnsbergen and ATB Automation.
2014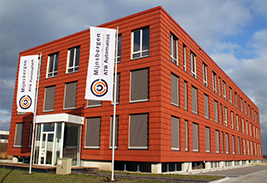 Relocation Mijnsbergen from Nijverheidsweg 23c to Vermogenweg 109 in Mijdrecht.
2016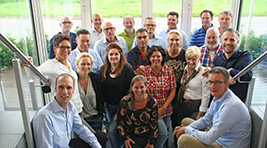 ATB Automation will become joint name for Mijnsbergen and ATB Automation in the Benelux.
1 juli 2017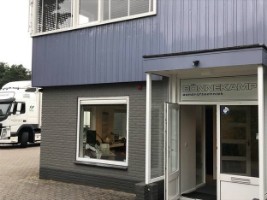 Acquisition Bönnekamp
1 juli 2018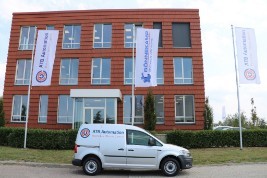 Relocation Bönnekamp to Mijdrecht
1 januari 2019

Bönnekamp integration in ATB Automation. Bönnekamp becomes a ''brand'' within ATB Automation