IAI Industrial Robots RCP4W-S
Linear actuator IP65 with carriage
24V stepper - encoder - IP65
Payload 5-20 kg - ball screw spindle
700 mm stroke - 530 mm/s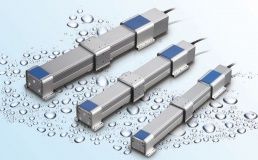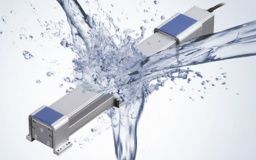 ---
The IAI RCP4W-SA series is an electric linear actuator equiped with carriage in protection class IP65.

The electric actuator is designed for use in dusty and humid environments such as the food industry. The IAI electric actuator is a completely integrated solution with a ball screw spindle with guidance and mounted stepper motor with encoder. This allows the cylinder suitable for flexible positioning applications such as handling systems and packaging systems and the volumetric filling of liquids and foods.

The RCP4W-SA actuator has a stroke of up to 700 mm, speed up to 530 mm / s.

The IAI electric cylinders are supplied with positioning stepper controllers in which the motion profiles can be very easily programmed. For communication with a higher-level controller, there are several standard digital inputs and outputs available, the controller can be expanded with bus systems such as Profibus, Profinet, EtherCAT or DeviceNet.
Simply and complete solution with drives

The IAI actuators are deliverd with drive and cabling. Specifications of the actuator like forces and number of mm each revolution of the motor are already fixed. Because of this a a quick and safe commissioning is guaranteed.

Software support by ATB Automation

The software engineers at ATB Automation assist in programming and commissioning via the help desk or on site

Flexible with bussystems

Besides control with I/O the drive can also be controlled with EtherCAT and ProfiNet.
The SD6 drive also has the CANopen option available.