Trio Motion Technology Analogue 2 Servo Axes / P374
Motion controller, I/O module / Gateway
Flexslice system / EtherCAT
2 axis analog servo / stepper
Expansion via Flex-6 Nano / Coupler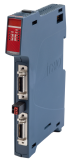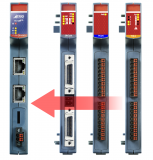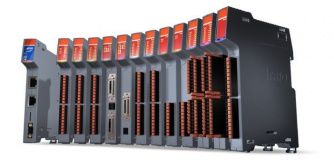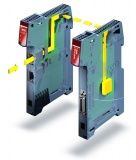 ---
The 2-axis servo Flexslice module will click-in to the EtherCAT Flexslice I/O array directly from the 64-axis Flex-6 Nano Motion Coordinator as well as via the EtherCAT Coupler from the other Trio EtherCAT Motion Coordinators. This Flexslice module will enable integration of non-EtherCAT servo drives, stepper drives and encoders.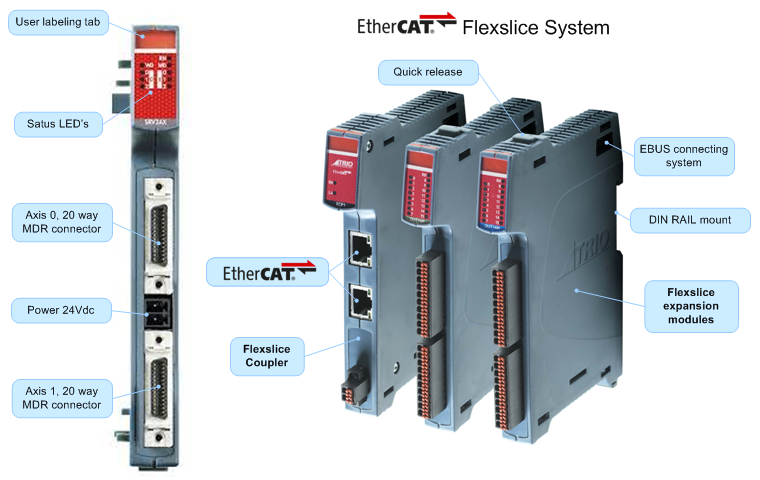 An advantage of the I/O Flexslice approach compared to a traditional PLC for analog and stepper integration is footprint and cost savings, combined with our motion-first specialization.
It supports incremental encoder inputs. When configured for stepper / pulse output, an axis can be pulse+direction or quadrature simulated encoder output. Two 20-way MDR connectors (2x P382 for Axis 0 and 1) provide a reliable shielded connection for high-speed signals. Each MDR connector supports all signals for full closed-loop control of a servo axis.
The EtherCAT Flexslice system is designed for fast, flexible extensions of motion applications and can be used with Trio or 3rd Party EtherCAT Masters. The Coupler is connected to the network via the top Ethernet interface. The bottom RJ45 jack can be used to connect other EtherCAT devices in the same line.

The EtherCAT Coupler supports up to 16 input/output modules (max 8 Flex 3 axis modules) with a positive mechanical interlock and bus connector, enabling reliable EBUS connection through the backplane. The complete assembly can be mounted on DIN rail. The coupler converts the passing telegrams from the Ethernet 100BASE-T into the EBUS signal format.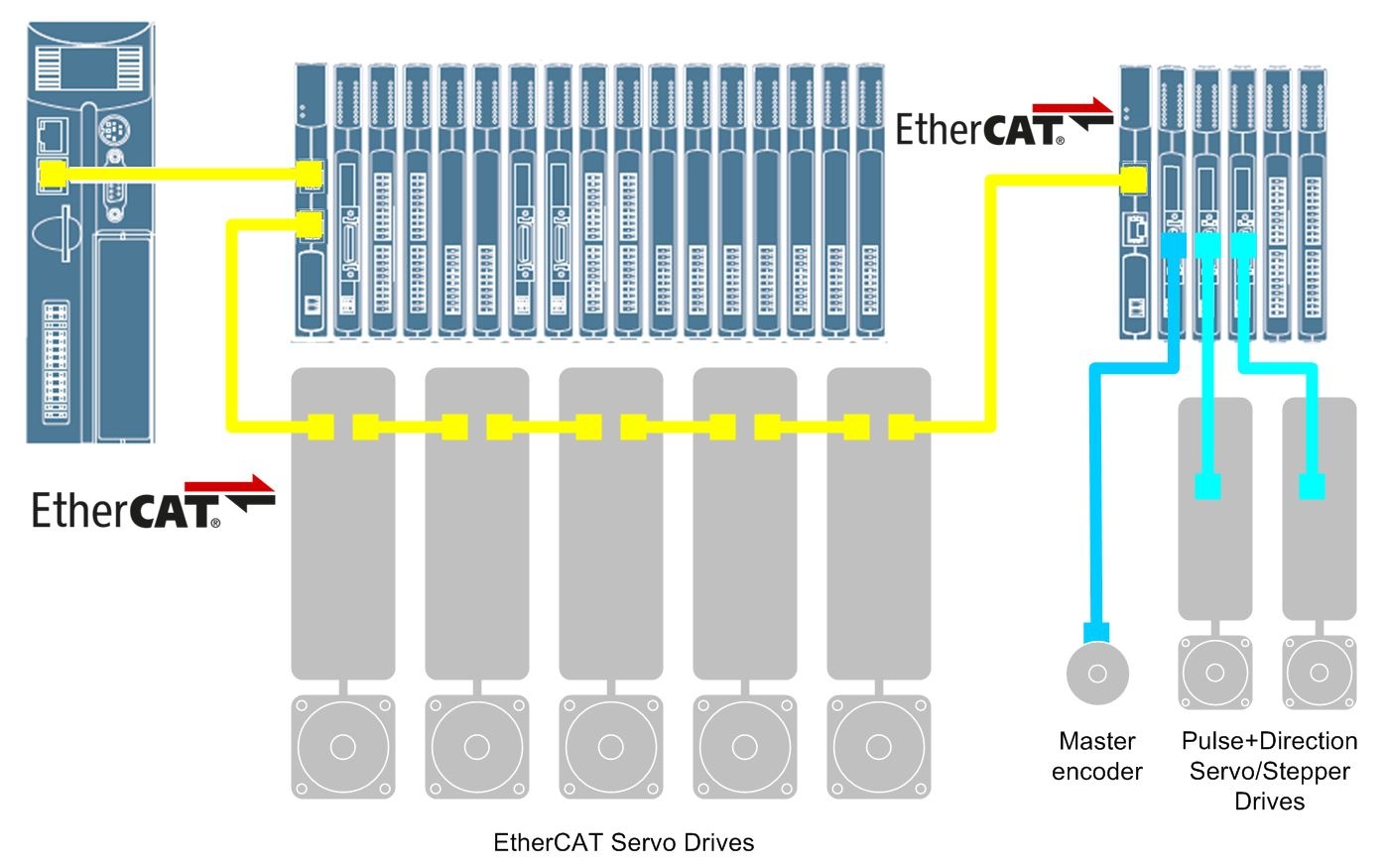 In the EtherCAT network, the Coupler can be installed at any position in the Ethernet line, making it suitable for use near the master or remotely.
Trio's Flexslice input/output modules provide a robust, fast and flexible solution for both motion control and general automation. EtherCAT cycle times of up to 125μs are supported and the bus coupler uses EBUS technology to bring all submodules onto the EtherCAT network with no performance degradation.

EtherCAT slave nodes (Flexslice modules) are connected via the Flexslice EBUS and the EtherCAT connector. Total number of slave nodes can be up to 128 including I/O and more complex devices.
Flex slice modules:
Specifications Flexslice Analogue 2 Servo Axes P374: