IAI Industrial Robots EC-S
EC EleCylinder
24V stepper motor with controller (2 positions)
Load 51 kg - alternative to pneumatics
500 mm stroke - 860 mm/s - incl. guide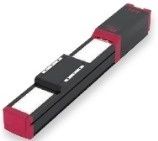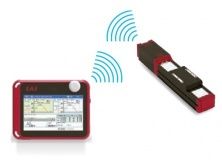 ---
The EC-S Elecylinders are basically constructed as follows:
Ball screw with slider
Stepper motor with incremental or optionally with absolute encoder
Decentralized control for 2 positions connection
24Vdc Power supply with digital inputs and outputs
Serial port or optionally with Bluetooth for setting up and monitoring
Advantages EC EleCylinders in relation to air cylinders:
simplicity
high performance
easy to maintain
profitable
Read more about the advantages of the IAI EC EleCylinders in relation to air cylinders.
Robust Line
In addition to the standard, a robust version with stiff profile and additional guidance is available (type EC-AH).
With this, higher moments in the conduction can be accommodated.

Easy commissioning with control panel
Start-up and monitoring is done serially, or optionally with Bluetooth, via the TB-03 control panel.