EC EleCylinders: the best alternative to pneumatics
Date: 20 November 2018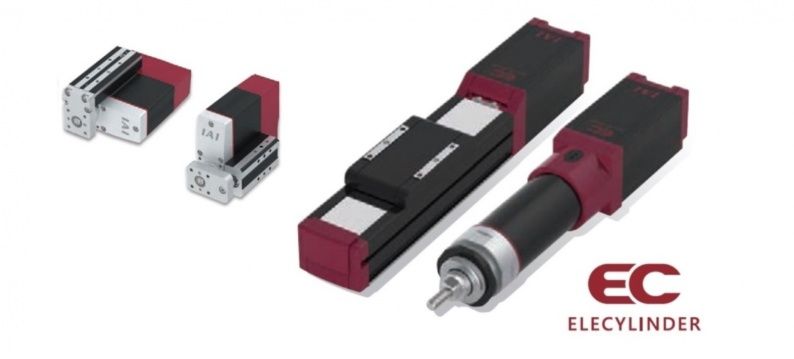 New: electric actuators from IAI with many advantages over air cylinders
The new EC EleCylinders from IAI Industrial Automation have been specially developed to create advantages over pneumatic cylinders.
The EC Elecylinders are basically constructed as follows:
Ball screw with slide or rod
Stepper motor with incremental or optionally with absolute encoder
Decentralized control for 2 positions Connection
24Vdc Power supply with digital inputs and outputs
Serial port or optionally with Bluetooth for setting up and monitoring
Advantages EC EleCylinders in relation to air cylinders:
simplicity
high performance
easy to maintain
profitable
Advantage 1: Simplicity with respect to air cylinders
Simple selection of an actuator
Based on strength / weight - desired speed and acceleration / deceleration.
Easy commissioning
Very simple programming via PC or control panel Optionally available with Bluetooth for connection to TB-03 control panel
Operation is possible with only ON / OFF signals, just like solenoid valves

Fast and quick programing
Starting and end position
Acceleration - velocity - deceleration

Advantage 2: High performance with respect to air cylinders
High level control of Acceleration-Velocity-Decelartion
The EleCylinder allows fine adjustment of Acceleration, Velocity, and Deceleration, which can be adjusted individually in percentages. Air cylinders use flow valves to control movement and does not have the ability to finaly-tune the AVD individually.

Cycle time can be reduced
Air cylinders cannot operate at high velocity due to the impact at stroke ends which occurs when excess velocity is applied. The EleCylinder can start and stop smoothly at high velocity, reducing cycle time.

Stable velocity
EC Elecyliders Have excellent velocity stability even in the low velocity range. Maintains consistent quality.
Accurate positioning
To set EleCylinder start/end points, you may set the desired value by using the forward/backward step buttons set as low as 0.01 increments on the jog-screen to vislually confirm the workpiece position.
Air cylinders require position adjustment for mechanical end, auto switch, or shock absorber, as well as checking and tuning of each component's positioning.


Advantage 3: Easy to maintain with respect to air cylinders
Overload and maintenance notifications
The prediction function for maintenance gives an overload warning if the actual load is greater than that of normal operation. It also gives maintenance period warnings.


Advantage 4: More profit with respect to air cylinders
Improves productivity
Air cylinders cannot operate at high velocity due to the impact at stroke ends which occurs when excess velocity is applied. The EleCylinder allows individual adjustment of AVD with percentage input for smooth starting/stopping at high velocity. This enables reduced cycle time.
Reduces momentary stops on the production line and improves equipment operating rates
Depending on the state of equipment, various air cylinder issues can trigger momentary stops on the production line. The EleCylinder can eliminate air cylinderrelated momentary stops.

Long service life
Instead of an impact mechanism, the EleCylinder incorporates a ball screw and ball circulating type built-in linear guide to achieve a long service life. Based on calculation using the conditions above, the lifespan of the EleCylinder is five times longer than that of air cylinders.
Reduces electricity bills
The difference in the rate of power consumption for the EleCylinder and air cylinders depends on the operational frequency. The higher the operational frequency, the more e ective the energy-saving becomes. Based on tests conducted by IAI, the EleCylinder's power consumption, under the following conditions is 1/6 that of air cylinders.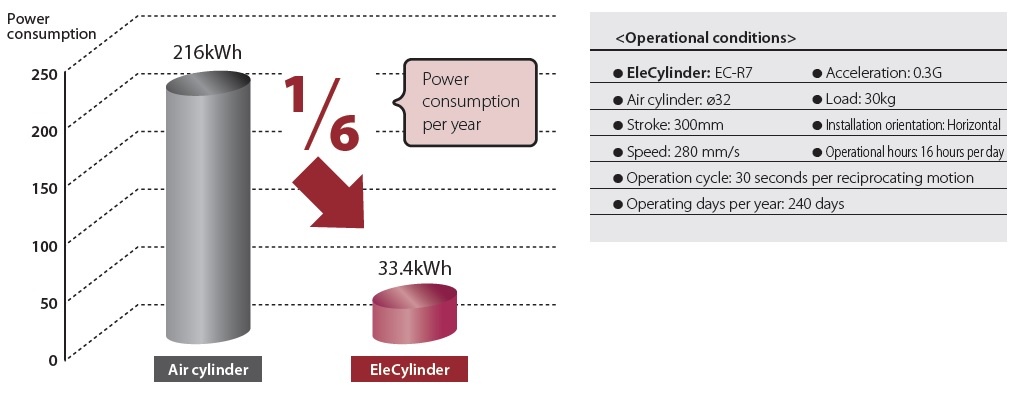 Total Ownership of Costs of EC EleCylinder in relation to air cylinders
The purchase cost of an EC Elecylinder is higher than an air cylinder. Profitability is achieved during opertation due to the many advantages above.
Versions EC Elecylinders
The following types of EC Elecylinders are available:
EC-S: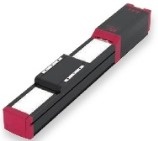 Version with slide and guide
Stroke: 50-500 mm
Max. load: 51 kg
Max. push force: 673 N
Max. speed: 860 mm / s
EC mini: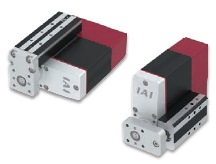 Design with table or rod and guide
Stroke: 30 or 50 mm
Max. load: 8 kg
Max. push force: 90 N
Max. speed: 300 mm / s
EC-R: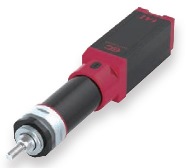 Rod version
Stroke: 50-300 mm
Max. load: 80 kg
Max. push force: 1094 N
Max. speed: 860 mm / s
EC-RR:
Rod version with Integrated guidance for radial loads
Stroke: 50-300 mm
Max. load: 80 kg
Max. push force: 1094 N
Max. speed: 860 mm / s
EC-RW: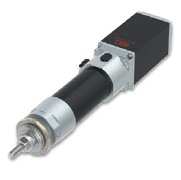 Rod version in IP67
Stroke: 50-300 mm
Max. load: 80 kg
Max. push force: 1094 N
Max. speed: 860 mm / s
More information:
Send your email to iai@atbautomation.eu or call with Martin van der Steenhoven (+31 297 38 05 54)