Testmachine for vacuum cleaners with HSB linear and Stöber servo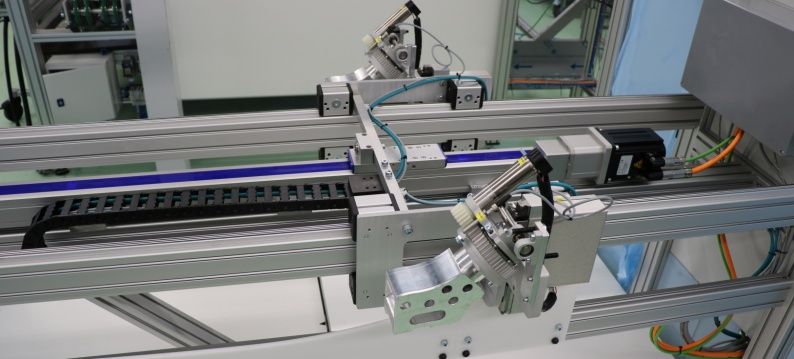 A machine for testing vacuum cleaners where the handle is being moved back and forth at a high frequency (36 beats per minute) over a length of 1 meter. The friction and angle of the movement can be adjusted to simulate all situations. For the linear movement a compact Beta-S lineare module from HSB is being used, suitable for heavy-duty systems and high-speed applications.
The HSB Beta is a closed linear unit with a spindle transmission which is neatly finished with cover band.
For the position, a Stöber servo motor is used from the EZ-series in combination with the fast and accurate Stöber SD6 digital servo controller.