Stöber EZ
Brushless ac-servomotor
High Dynamic servo motors
Stall torque to 94 Nm
Speeds up to 6000 rpm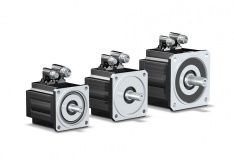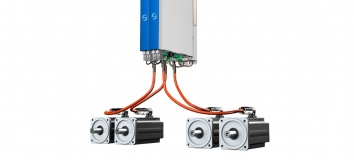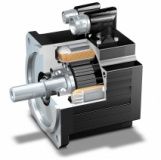 ---
Synchronous servo motors: Power density redefined.
Super compact, maximum torque and combined with high dynamics! This characterizes our two powerhouses: The synchronous servo motors from the EZ series.
In contrast with comparable motors, STOBER has succeeded in increasing the power of the EZ motors enormously while noticeably reducing the overall length at the same time. In addition, all synchronous servo motors are available with a wide variety of encoders and holding brakes.
Impressive servo motors with a long service life
With their EZ synchronous servo motors, STOBER offers you brushless, permanent-magnet and electronically commutated motors with a range of different power profiles.
The stator and rotor components are designed in different versions with an energetically optimal form. The result is an extremely low torque ripple and a high power density.
System diversity for individual requirements
The design of both series is so impressive because of the diverse range of variants and interfaces.
The motors are available in different lengths and sizes and are generally used for direct attachment without coupling on all coaxial, offset helical and right-angle gear units.
EZ: The highly dynamic, compact powerhouse
The basic requirement for the very short design is to use orthocyclic linear tooth winding. This special process allows for the stator windings to be manufactured with the highest possible copper fill factor.
The result is an approximate 80% increase in the motor rating, with the motor length almost half as long without any loss in performance.
The EZ series is also energy-efficient – thanks to the various integrable encoders, the synchronous servo motors feature the ability to provide only the power actually required for an application without wasting it. In total, the EZ motors offer powerful torque, high dynamics and precise synchronization behavior.