Cookie production with Leadshine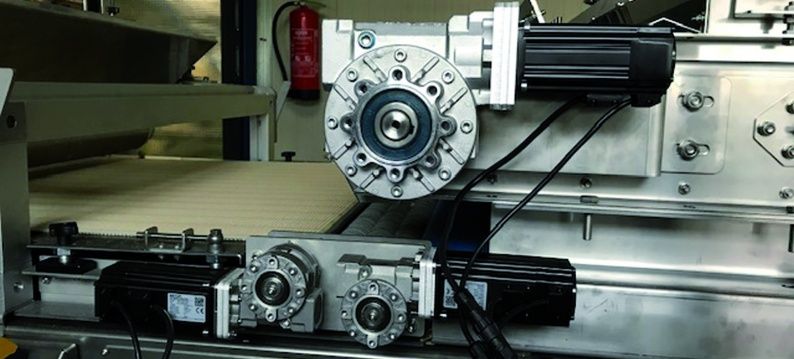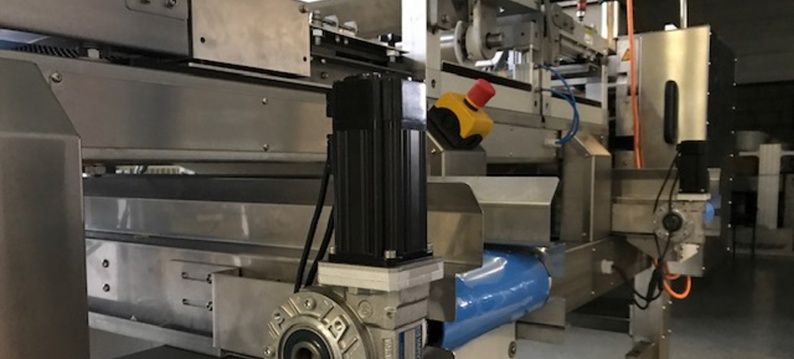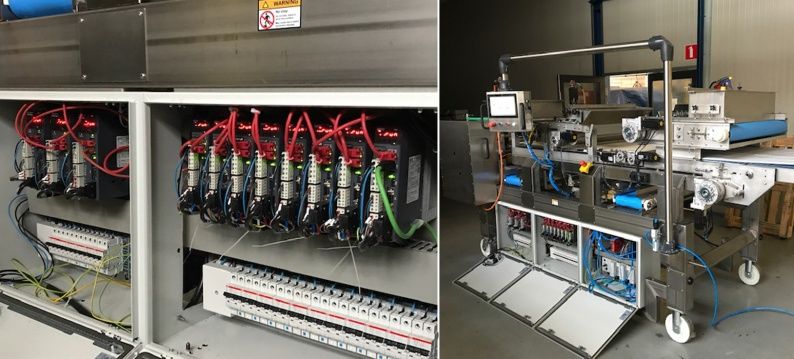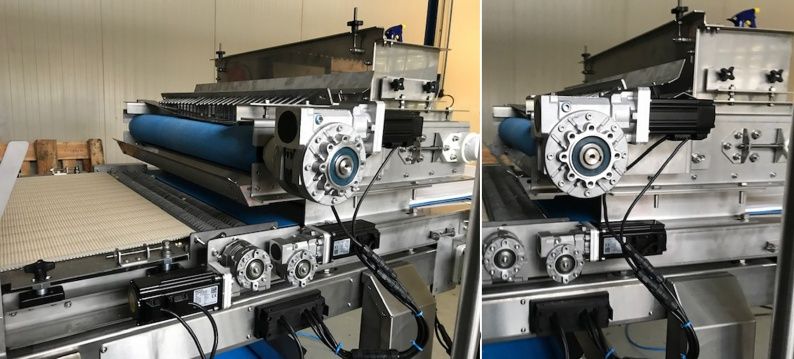 The rotary moulder is suitable for the production of butter biscuit pastry, shortbread and pet biscuit pastry.
With a mold, the cookie is pressed out of the pastry and then lands on the main drive. Subsequently, the pastry is given a few operations, such as a guillotine, glaze device and a sprinkler. Every movement and operation is done with a separate Leadshine servo motor. The motors must run exactly synchronously in position. The control of the Leadshine ELP-EC drives via EtherCAT takes place via a Codesys based motion controller.