Dennis Scholten, Dynobend: Who has ambitions must dare to set high
Date: 22 April 2016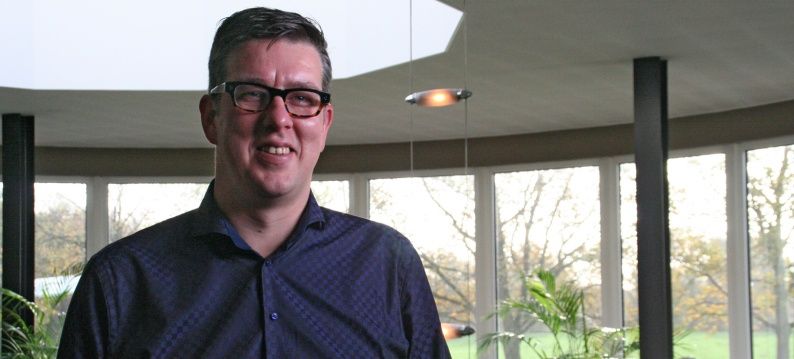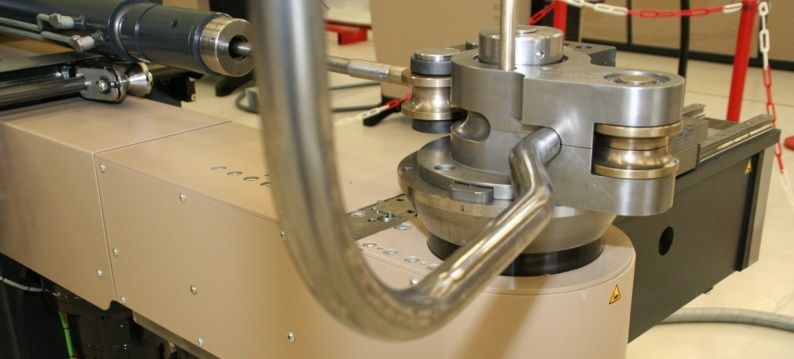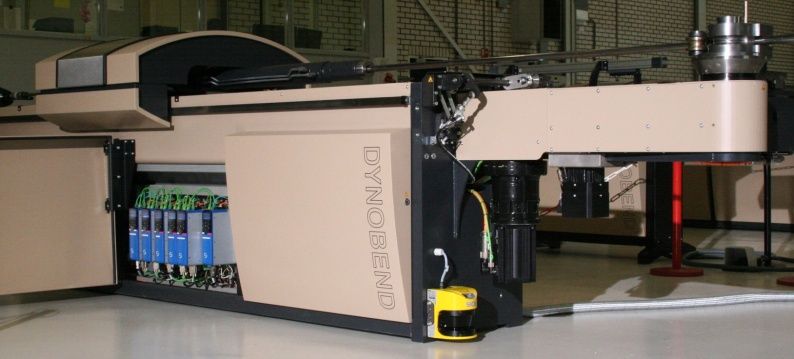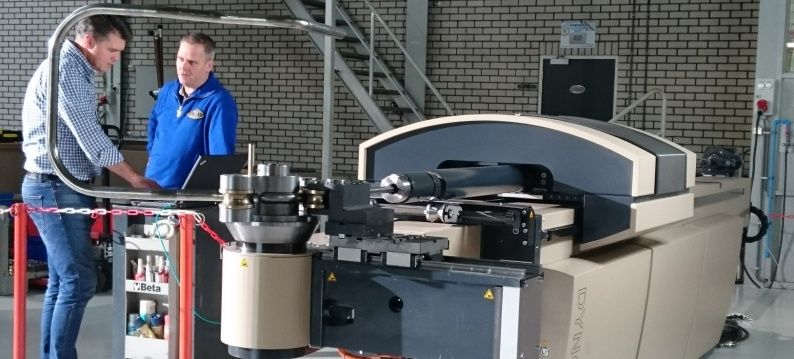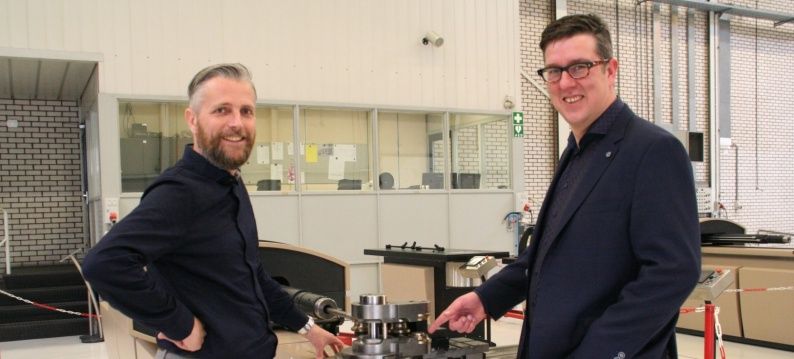 Dynobend stands for "state of the art in bending", whereby bending and tube end forming machines are presented as a solution. Since 1988, my father Johan Scholten, is active in the art of bending, cold forming, of tube, wire and profiles. Now almost 30 years later Dynobend has grown into a global leader with now almost 60 employees. Since 2014 I have been able to take the company over from my father. If I may name my company in a few words: innovative, ambitious while maintaining openness and culture peculiar to a family business as we are. Core values of the organization secured by mutual trust.
Electrical servo drives
Where 20 years ago all precise bending forces were realized with hydraulic drives the development of the last decade focused on electrical drives. Electrically is more environmental friendly, less expensive in energy consumption and particularly better to control. Better to control means more accurate with higher capacity of the machine. We are already able to bend pipes up to 125 mm fully electric. Good example of high speed and precision is our latest multi radius bending machine, the MR25, presented early April at the exhibition Tube & Wire in Düsseldorf. This allows us to bend pipes up to 25 mm with a feed rate of more than 2 meters per second, wherein the bending head moves with 540 degrees per second. Any passerby on this specialist exhibition was impressed.
Supplier to match the ambitions
A lot of time and money of our budget is spent on technological development. We also want to work with suppliers, or rather partners, who grow with us. Who can help us with more than just the delivery of the components themselves. We are looking for suppliers who support us well with the trends and drive calculations. Suppliers who want to do something special so that we are able to be together first in comparison with the competition. And also to ensure a smooth logistic passage of supplies. Because if you want te be ahead in the market you must be able to switch quickly from order to realisation and delivery.
Stöber servo systems with the newest generation SD6 servo drives
ATB Automation, then Mijnsbergen, is since 2012 supplier at Dynobend of gearboxes on our servo systems. The Stober gearboxes are accurate, powerful and very compact so that they can be implemented very smart in our compact machines. The quality is reflected in the very little tooth backlash and high torsional stiffness of the gearboxes. That is exactly very important for all our equipment and technology. Soon it became clear that, with their compact servo motors directly mounted to the gearbox, our mechanical engineers had a very good or even better alternative.

Challenge was in the control and precision of the servo controllers. Especially with the bending head rotation axis of the bending machine type Combi 40, bending and rolling on one level, where a high accuracy external encoder is used as a position measurement, ATB Automation with Stober did not have a solution ready at that moment. Good step from them was that they were responding to this question with the newest development in the development path of the latest servo controller. Stöber Head of R & D was within a few days with us at the table and half a year later Dynobend was the first customer who could use the prototype of the SD6 servo controller.

After that soon came the need for high power controllers on a special servo motor which is applied to a spindle at the longitudinal axis for the transit. Stöber quickly decided to develop controllers with continuous currents up to 100A. We provided the special motor and ATB Automation has brought along with Stöber that this servo motor can be controlled as well. The aim was also to keep a very compact controller. Therefore we are able to integrate the controls neatly into the machine. This saves costs and the machine is also much more practical and looks very good.
Open and honest relationship
As you might expect at a prototype, it was not perfect at once. But by sitting on top by all stakeholders, we were able to achieve it all according to plan. And that means extra hours for everyone and extra hotel nights for the supplier. If you have ambitions together and have confidence that you will achieve it, the way the end result is a lot easier. Basis for this cooperation is trust: an open and honest relationship. A relationship in which you capture your expectations and also mention the positive point and the disappointments. That brings you on together, and that makes a cooperation also nice so that you can always continue together smiling.
Ready for the future, state-of-the-art
Dynobend is ready for the future, more than ever. The new Multi Radius bending machine MR25 is ready. The Combi benders CB40, 60 and 76 are fully optimized without hydraulics and fully CNC servo driven. Heart of our solution is the software that translates the product forms in a dynamic and precise machine. Besides that it has to look nice and modern as well. Our newest control console is completely state-of-the-art. Available with two screens resembling a large iPhone or iPad. Theme "less = more" and where the basic frame is produced on the CB makes, it makes it complete. The prototype is ready. Here too we dare I say "state-of-the-art".
To aim high together
Who wants to achieve something must dare to set high together. The basis is trust in each other. The trust that investments also wages at the end. Who has that confidence, and also has the technical capacity and commitment, can achieve a lot. ATB Automation and Stöber are for Dynobend such a leading supplier that we need. We know that we can trust on them if something goes wrong. Logistics, everything runs smoothly and all configurations are fixed. But we are not standing still. When you want to take the lead you must always innovate and keep on setting high or even higher. ATB Automation is aware of that and so the next challenges are waiting, for instance in the field of safety and integrated solutions. The confidence is there that this again is taken up with 100% commitment and knowledge. This is ultimately a very pleasant thought for us.
---
---
0 comments