10 arguments why OEMs worldwide choose Stöber servo systems
Date: 21 August 2020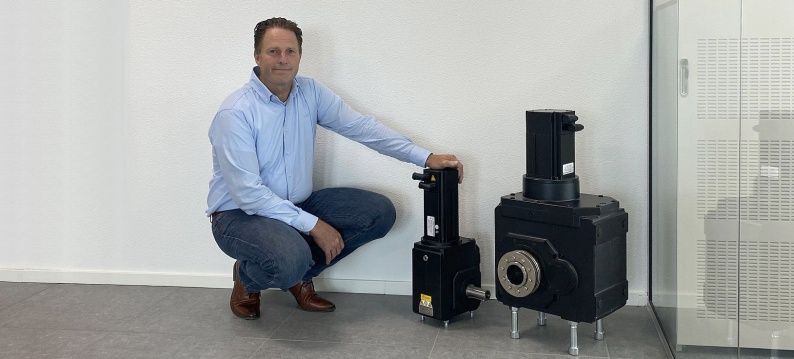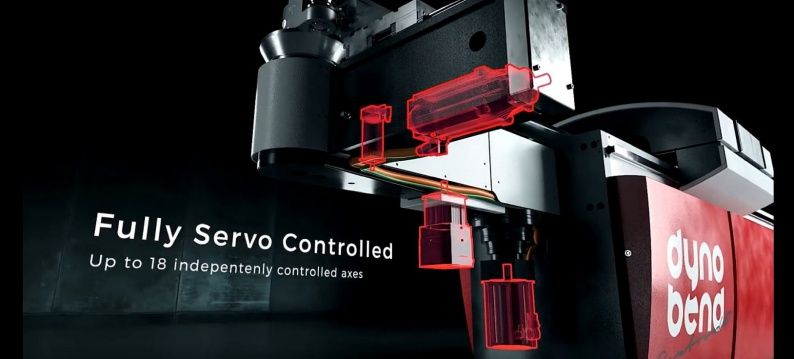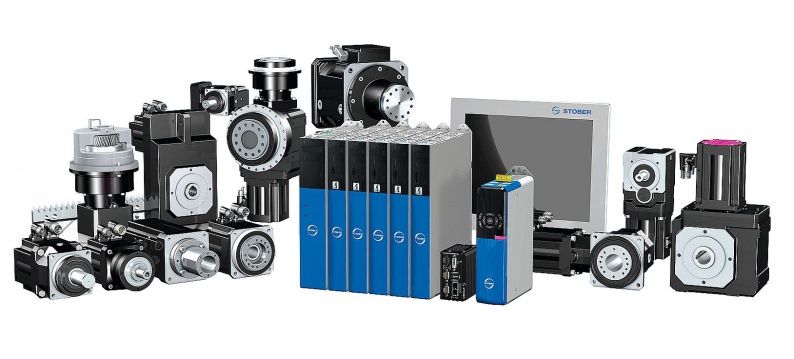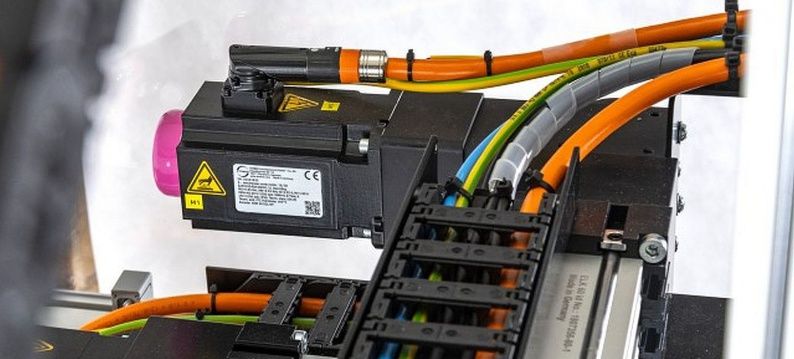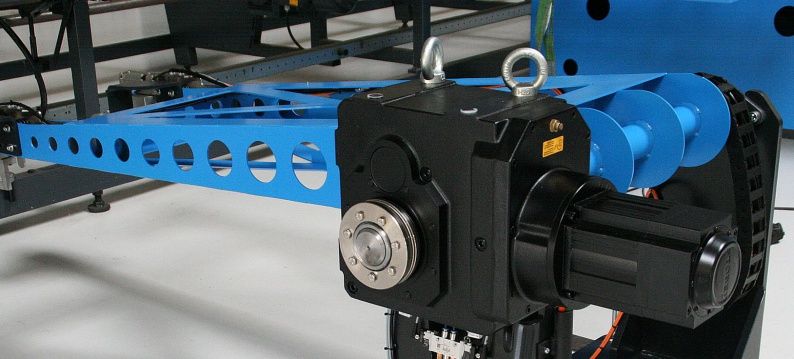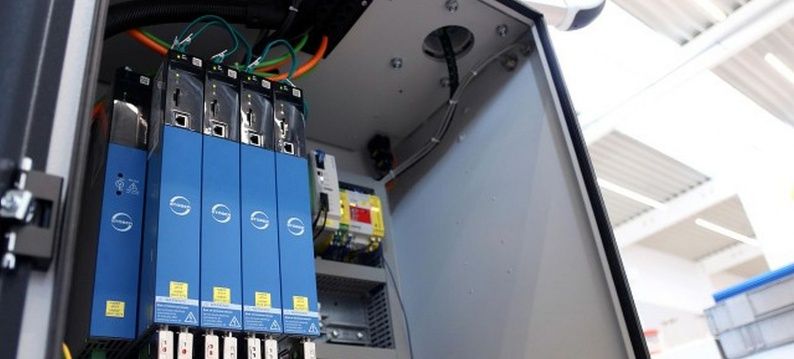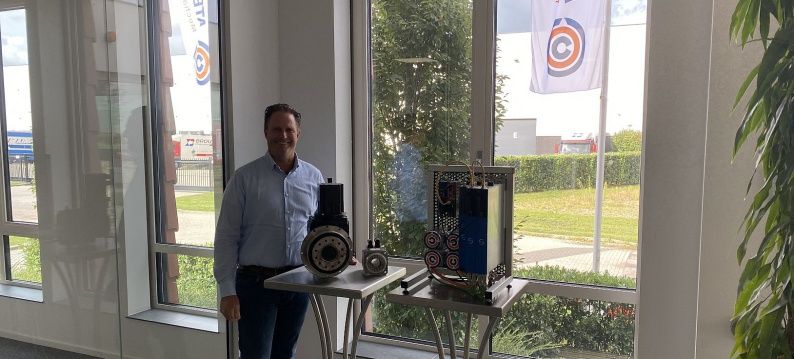 The range of manufacturers of servo drives is large, ... let's say very large. Not surprising given that automation with flexibly adjustable machines has grown enormously in the past decades. It often happens that when I visit a machine builder for the first time, the question is raises "why should I use servo drives from you?". Good question, to which I can always answer with a smile: "do you have a moment?".
The opportunity to explain about the beautiful family business Stöber Antriebstechnik and its good products. Stöber is a manufacturer in the south of Germany and an important partner of ATB Automation for over 50 years. Of course I prefer to hear what the wishes of my relations are first. Everyone has their specific wishes. And that's the great thing about the servo systems from Stöber; there are so many arguments and benefits that practically all wishes can be fulfilled.
What are those unique benefits? I like to present 10 reasons why our customers choose Stöber Atriebstechnik servo systems. Ultimately, I would of course also like to hear what your opinion is as a machine builder. Or do you want more background information first? I look forward to your response under this blog.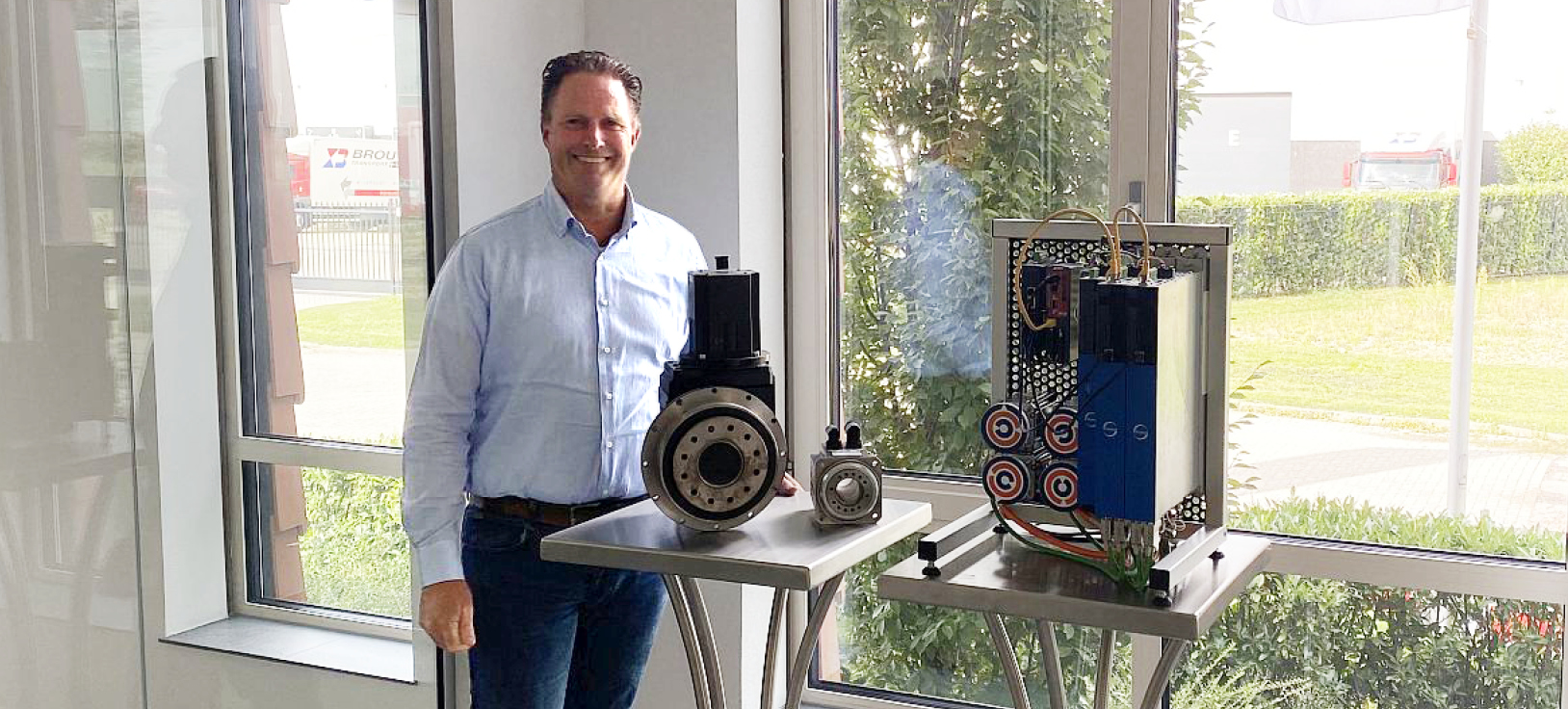 Marcel Goes, sales engineer, explains why Stöber servo systems are so unique
1) Complete servo systems, from drives to gearboxes
Let's start with a really strong argument: complete servo systems. With this argument we already distinguish ourselves from almost every other supplier.
Which supplier develops, produces and supplies servo controllers, with or without safety on board, cables, servo motors and servo gearboxes? Stober does, which means we can honestly say that we deliver systems.
Because isn't a gearbox also an essential part of the system? How often do you hear from other suppliers that they should be sourced elsewhere. Is the selection of a motor and a gear unit not a combination of, among other things, installation space, accuracy and inertia ratio? With us you deal with one supplier for the selection. Effective and reliable.
Even linear movements can be delivered with the Stöber spindle motors or with pinion and racks. All by one specialist according to your wishes.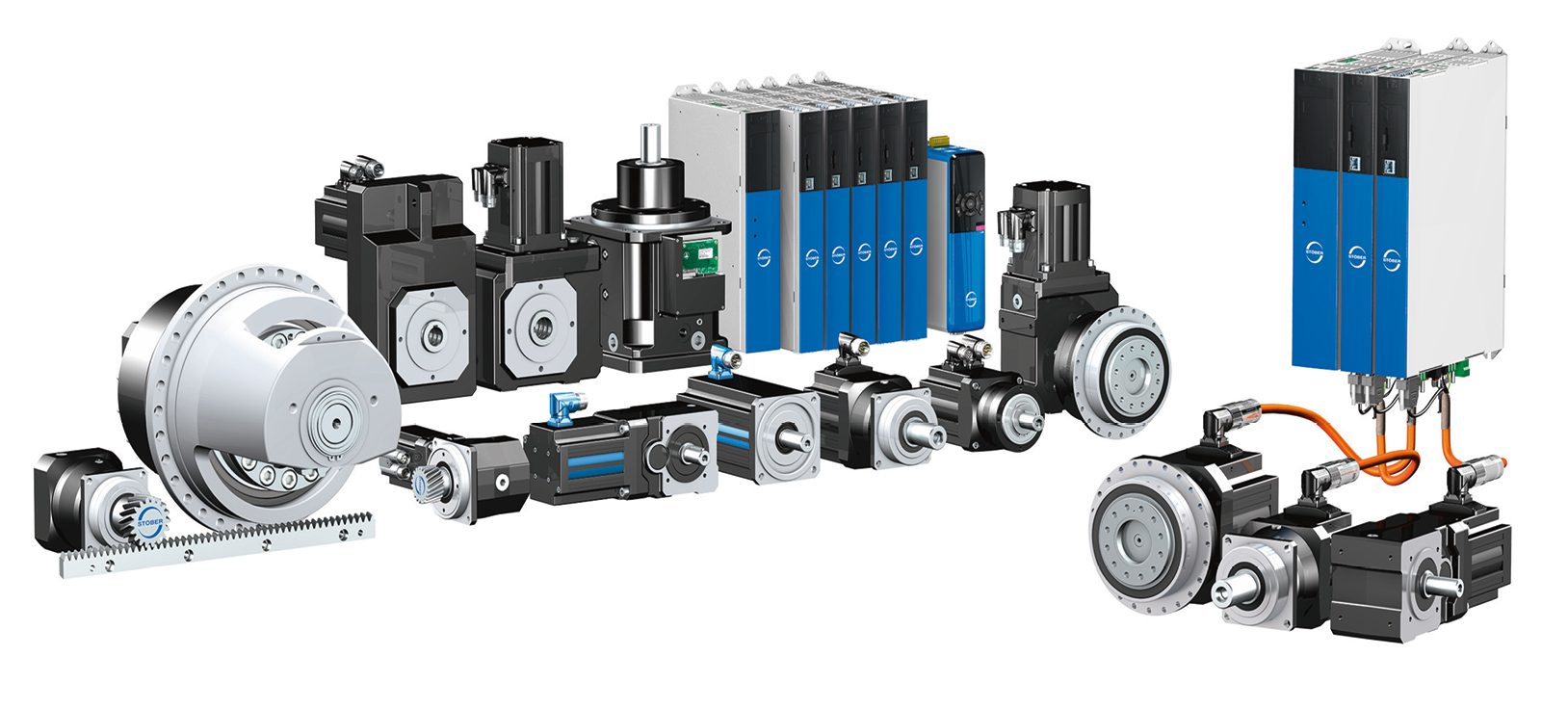 Complete package of servo systems: controllers with integrated safety, servo motors, gear units and rack and pinion drives.
2) Compact servo motors
Machines have to be smaller and more compact. We want to connect more and more machine shafts electricaly to each other, but we have to fit in all those servo motors into the machine.
The Stöber servo motors are very compact due to the specific construction of the orthocyclic winding and the strong magnets on the rotor. Orthocyclic? Fortunately, we have a picture below.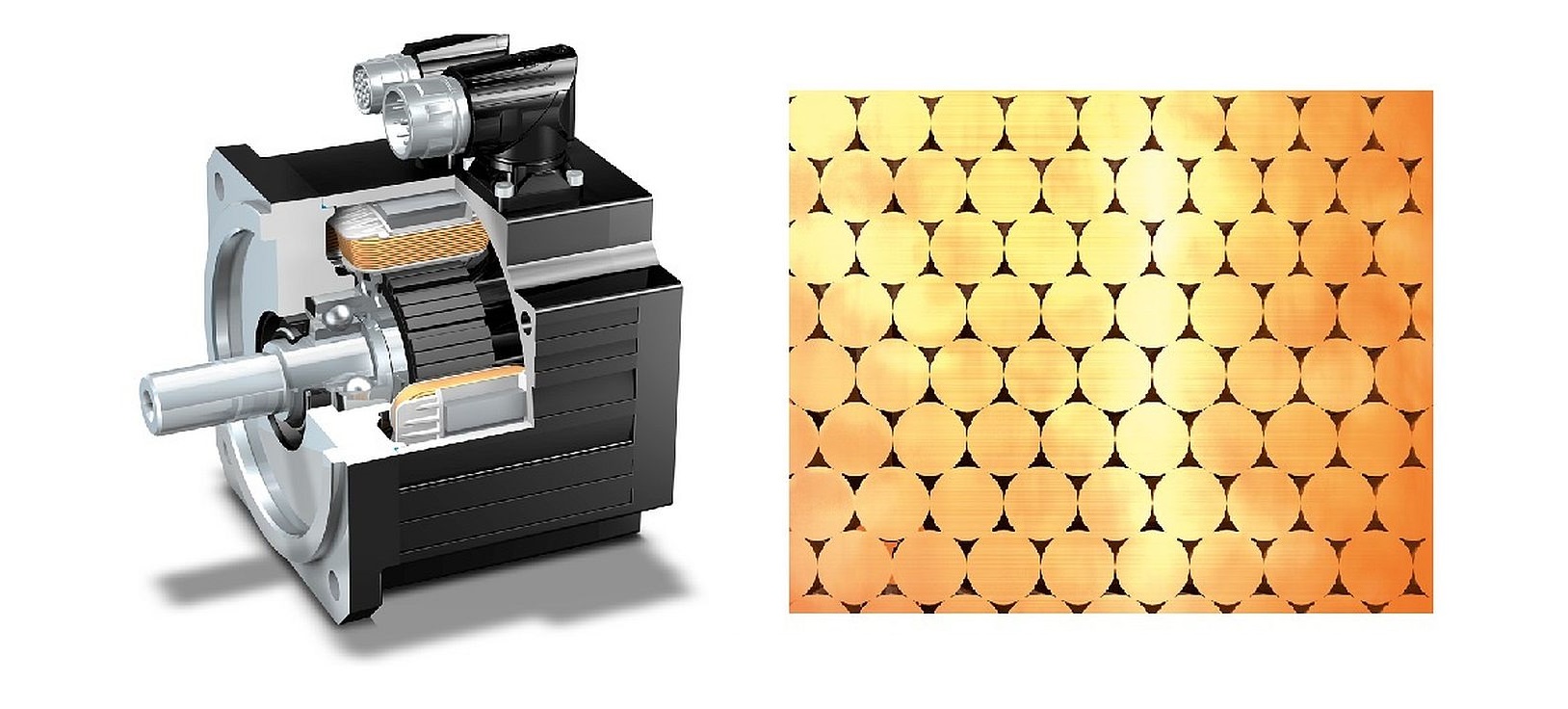 Compact Stöber EZ series servo motor with orthocyclic windings in the stator
A concrete example is the EZ501 with a continuous standstill torque of 4.7 Nm and a length of only 109 mm.
The second example is the EZ702 with a length of 146 mm. In other words, a cube of approximately 145 x 145 x 145 mm. This delivers no less than a standstill torque of almost 15 Nm.
All values without the optional forced cooling with which the torque can be increased by 50% if necessary.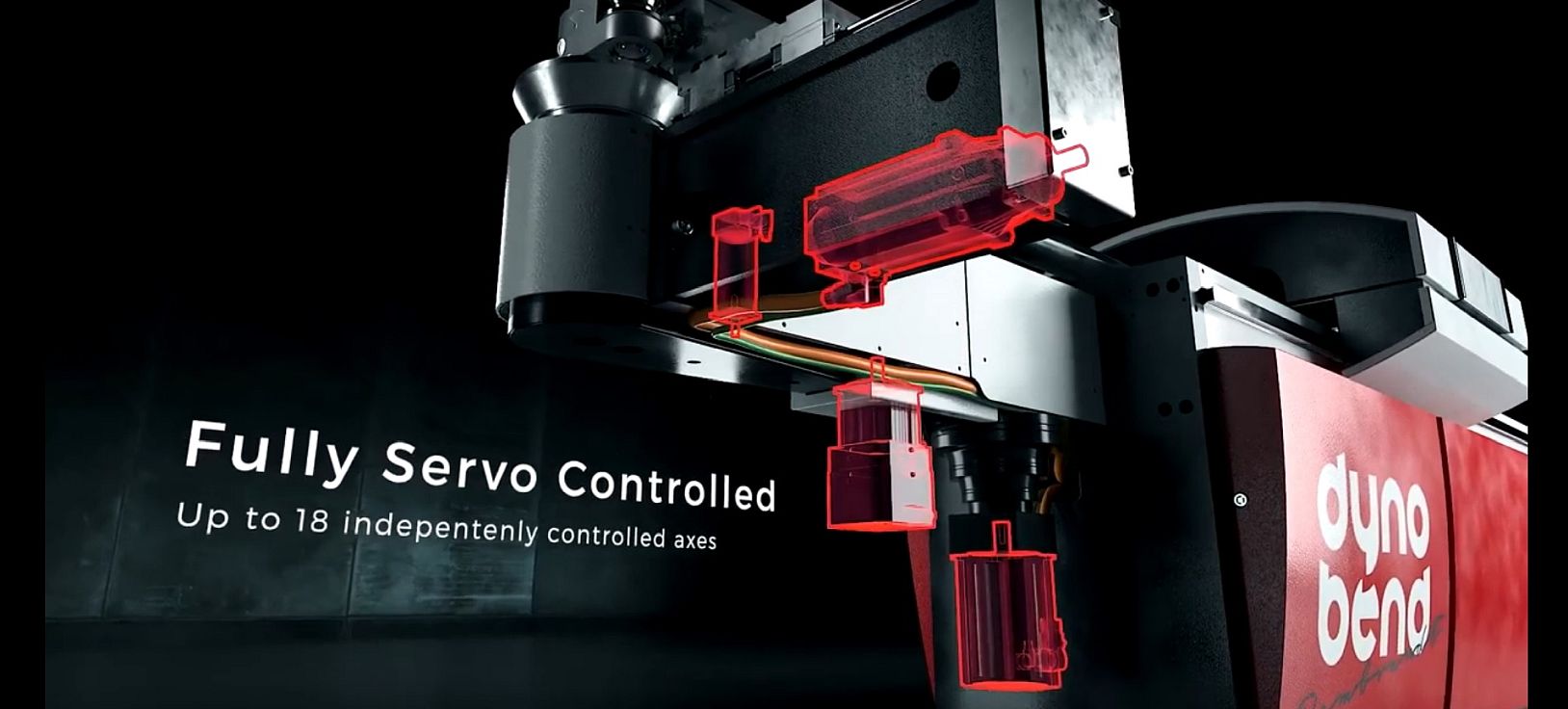 Small Stöber servo motors in a compact bending machine
3) Wide range of servo gear units: ideal for any engineer
Decades of experience in the field of gearboxes has formed the basis for the very wide range of servo gear units and the many options.
An extensive program of planetary gearboxes from high precision, with a tooth backlash of 1 arc minute, to cost-effective versions for less accurate applications.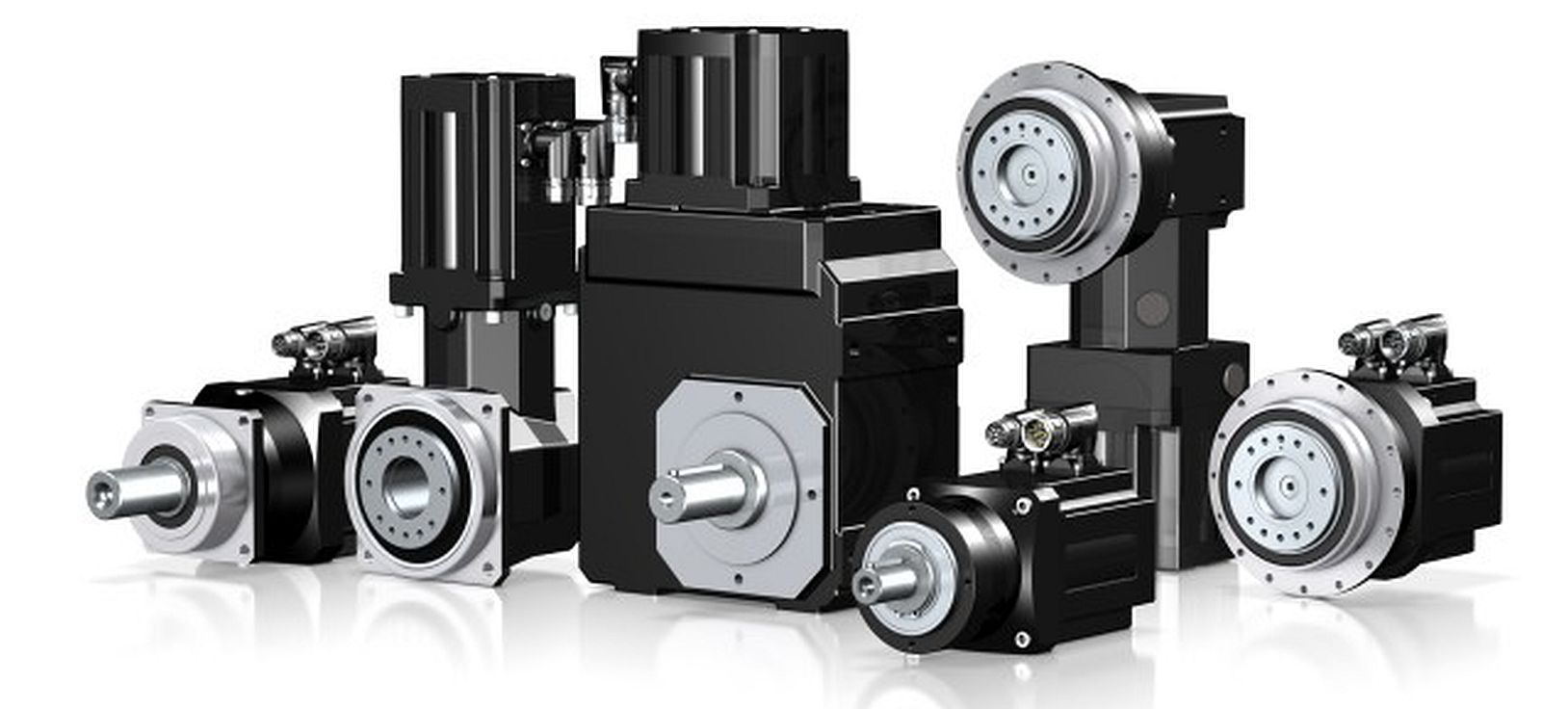 The Stöber servo geared motors program with many installation options
In addition, there are also many options with classic co-axial gear units, offset helical gears and right-angle bevel gearboxes. Right-angle bevel gearboxes with hollow shafts with keyway or with shrink disk or also a double output shaft. Actually ideal for any design engineer.
And because all gearboxes are equipped with helical gearing, the efficiency is high, that most versions are lubricated for life. This also makes the noise low and the tooth backlash low and most of all very stable.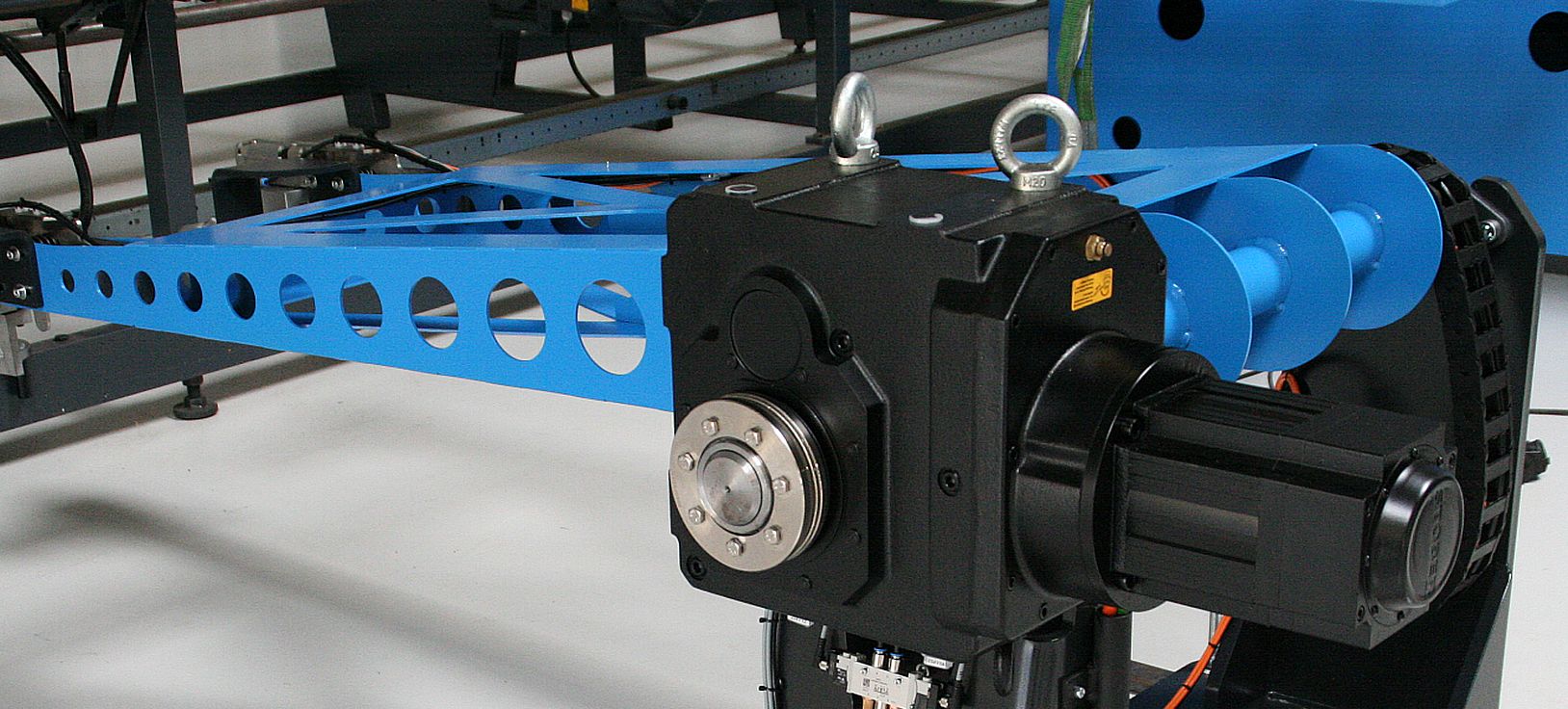 Ideal installation with a bevel helical servo motor gear, mounted with a hollow shaft and backlash-free shrink disk.
Do you want a glimpse of all the possibilities within seconds? Click here for a real telling video.
4) Compact assembly of the servomotor with a gearbox: coupling and adapter are not required
The servomotors and gearbox are designed and manufactured by one manufacturer. Because of that Stöber can apply a concept in which the pinion of the gearbox is mounted directly on the motor shaft. There is also no need for an extra adapter to fit the gear unit to the motor. This successful concept has been used for over 25 years.
The big advantage of this is that the servo motor gearbox becomes even more compact.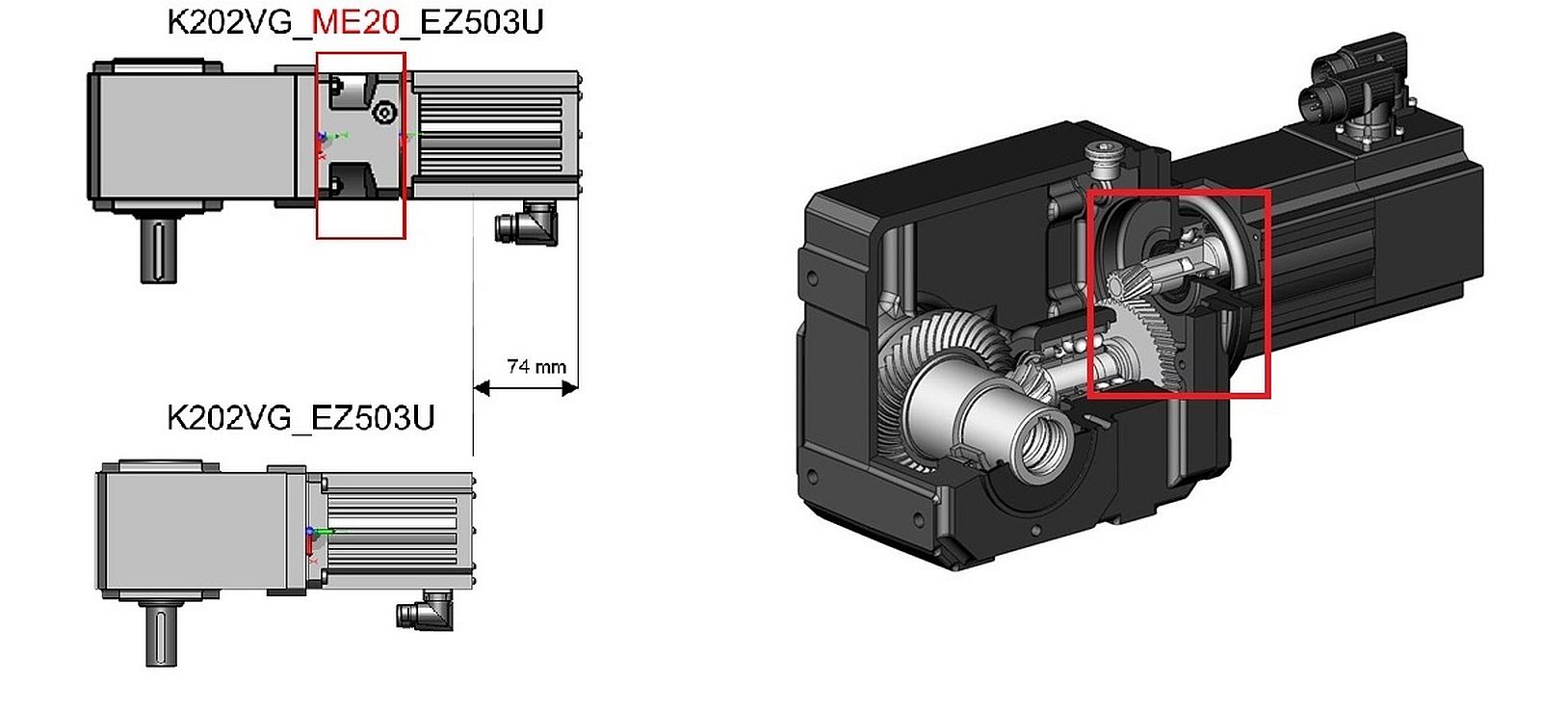 Example of a directly assembled EZ503 servo motor with K202 right angle bevel gearbox resulting in a length saving of 74 mm compared to a separate motor and gear unit via an ME20 adapter
But there are even more advantages, such as a lower inertia due to the lack of a coupling. This makes the geared servomotor even more dynamic. Other advantages are: higher stiffness and therefore higher accuracy due to the lack of an intermediate adapter, saving assembly time for the customer. And last-but-not-least savings in costs of the coupling and adapter.
5) Smart program of servo drives: focus on flexibility and savings
Some customers want a flexible drive with many options, while others would prefer a controller that is as stripped-down as possible in combination with an intelligent control platform.
Stober has developed various concepts for this:
The SD6 servo drive is equipped with a display with control and can be expanded with a variety of option boards for I / O, additional encoder input and fieldbus extension so that the customer can use the controller as a stand-alone controller or as an intelligent controller in combination with a simple plc.
The SI6 and SC6 drives are "stripped down" controllers with standard fieldbuses on board for use with flexble motion controllers.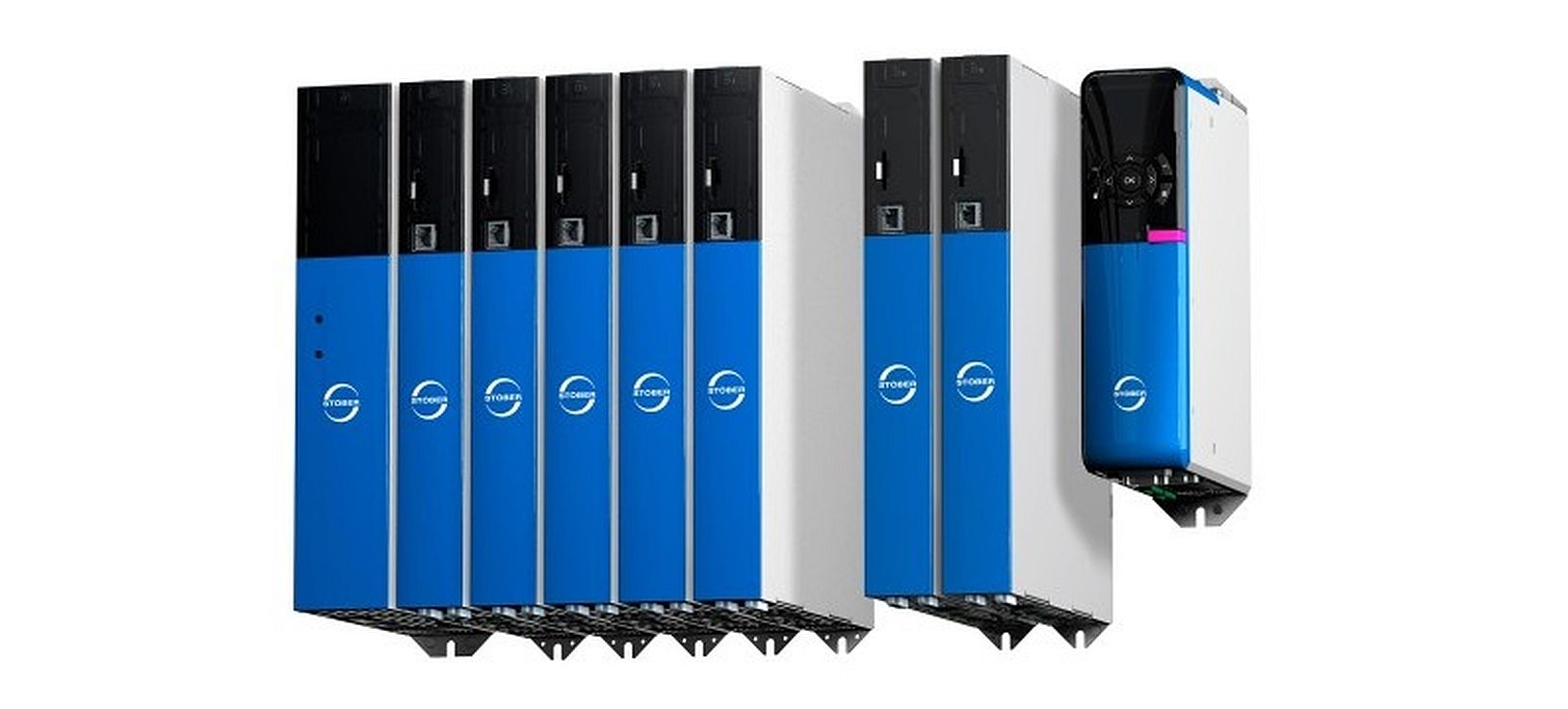 Smart series of servo drives with the SI6 and SC6 on the left and the SD6 drive on the far right with a lot of flexibility and its own control panel
6) Flexibility and worldwide deployment with leading fieldbus systems EtherCAT and PROFINET
Worldwide leading platforms such as CODESYS, TwinCAT or machines with Siemens platform and many others function perfectly with the Stöber servo drives. The world-leading fieldbus systems EtherCAT and PROFINET are standard in the SI6 and SC6 drives and optionally available in the SD6 drives. Stöber supports all "drive based" and "control based" functions of the IEC standard CiA402 from CAN in Automation. XML configuration files are freely available, which guarantees a quick implementation with the operating platforms.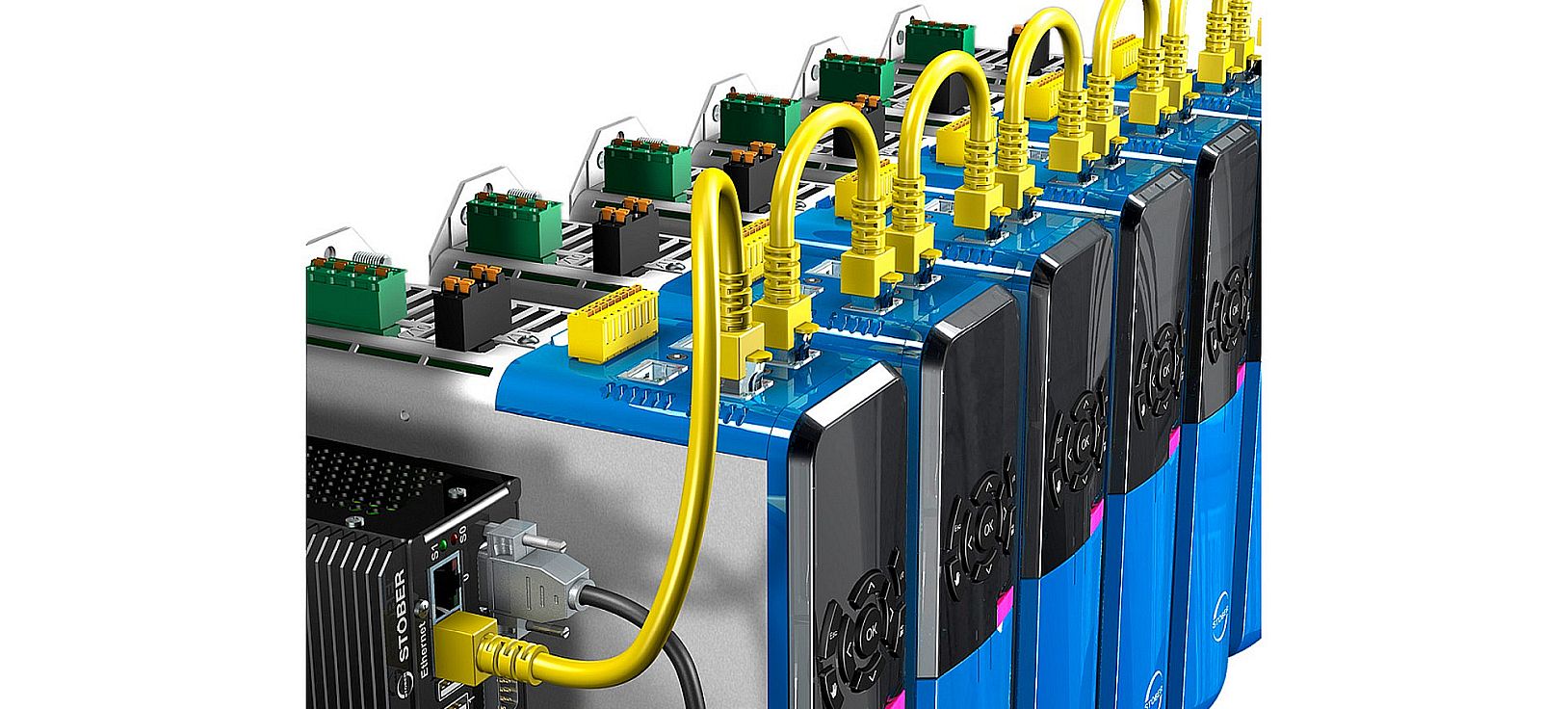 The Stöber SD6 servo drives with EtherCAT
7) Multi-axis SI6 drives: savings in space, energy consumption and costs
The concept of the multi-axis SI6 drives consists of one central power supply with shared bus voltage. This means that the energy that is fed back, during the braking of the servomotors, is used for the energy supply of the other motors.
Each servo drive is suitable for controlling 1 or 2 motors and has a very compact design. A typical application of 16 pcs 1.5 kW servo motors has a total volume of only 315 mm in width, 343 mm in height and 265 mm in depth.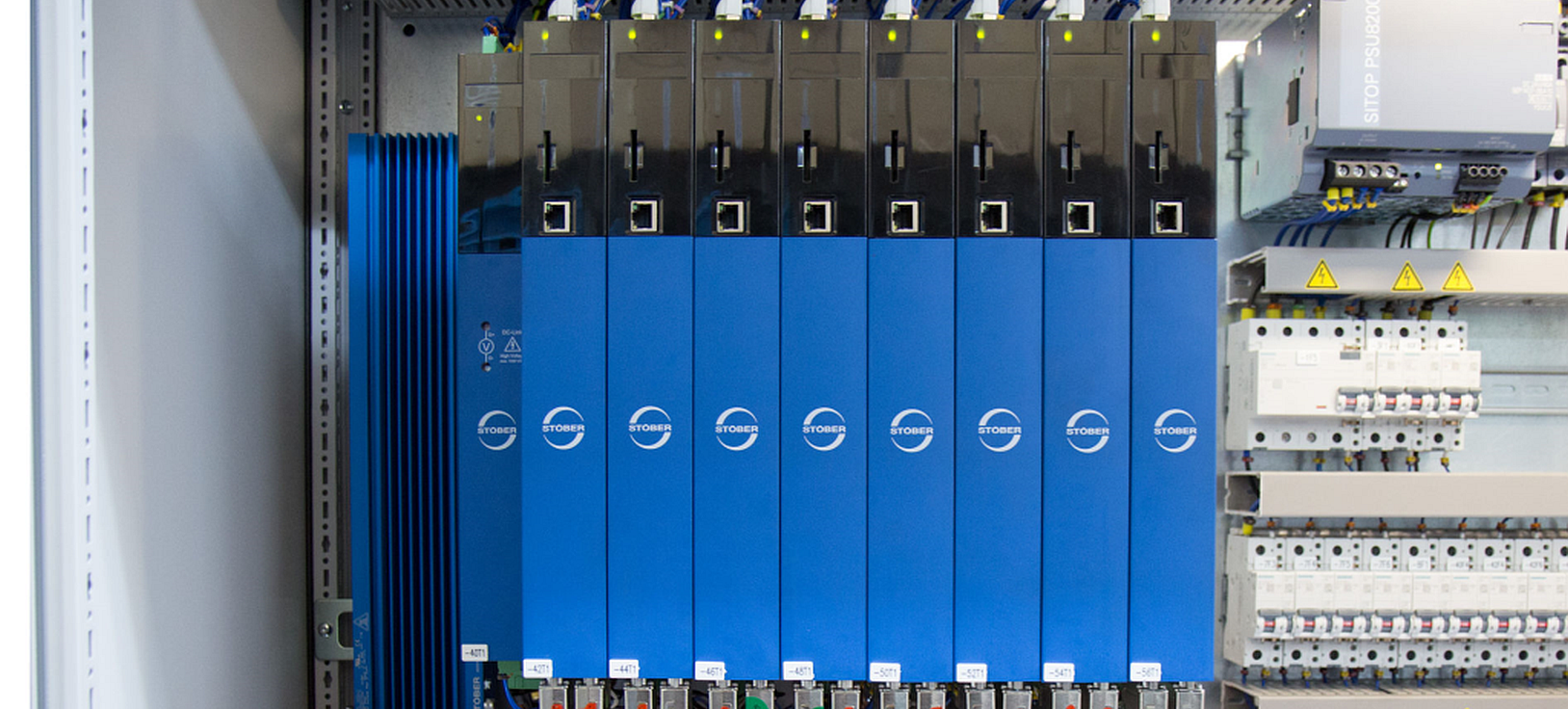 8 pieces 2-axis SI6 drives with the central power supply on the left: suitable for controlling 16 servo drives. Total width is only 315 mm.
The SI6 drives are standard equipped with RJ45 ports for configuration of EtherCAT or PROFINET. The controllers can be combined with the SD6 drives via the DC-link bus system if option cards are required for a particular servo system, such as additional I/O or an extra encoder input.
8) Highest accuracy and dynamics
The Stöber servo systems are characterized by their very high accuracy and dynamics. In the first instance due to the great mechanical advantages such as high rigidity, low backlash and low mass inertia of the geared motors without coupling.
But as important, it is also due to the very high speed of the drives in combination with the high resolution of the encoder. The servo cycle time is 62.5 microseconds. The servo motors are standard equipped with a 23-bit or even 25-bit encoder and the servo drive is of course also able to process this high resolution in both the position and speed control. This allows a very rigid control behavior.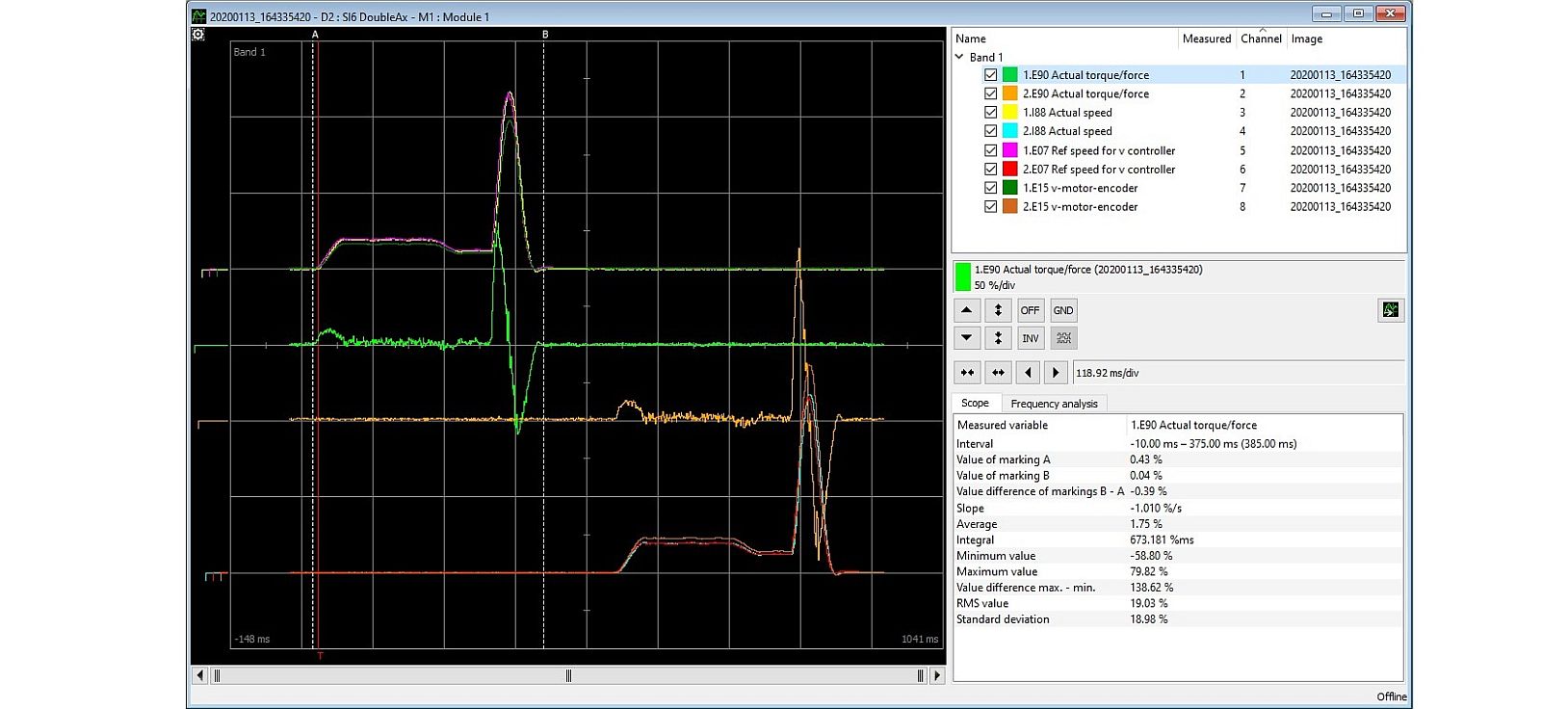 The Stöber servo systems can be adjusted very accurately and stiffly due to the very fast control and high resolution
9) Safety technology integrated in the servo drives
The SI6 and SC6 drives are available with Safe-Torque-Off (STO) and Safe-Stop (SS1) for safe disconnection of the power stage. This can be done reduncant with safety inputs or via the fieldbus with Fail Safe over EtherCAT (FSoE).
If STO is not sufficient for the safety of the machine, the SD6 drives can be used with an extra safety board. Practically any application with safety level PLe or SIL3 can be realized with the SD6 servo drive. This enables functions such as controlled Safe-Stop (SS1 and SS2), Safe-Limited-Speed (SLS), Safe-Limited-Position (SLP) and many other functions. All functions in combination with the EZ servo motors with standard encoder, and therefore no expensive special encoders or extra safety adapters. The Safe-Brake-Control (SBC) function is also available, whereby the servo geared motors can be supplied with a double brake.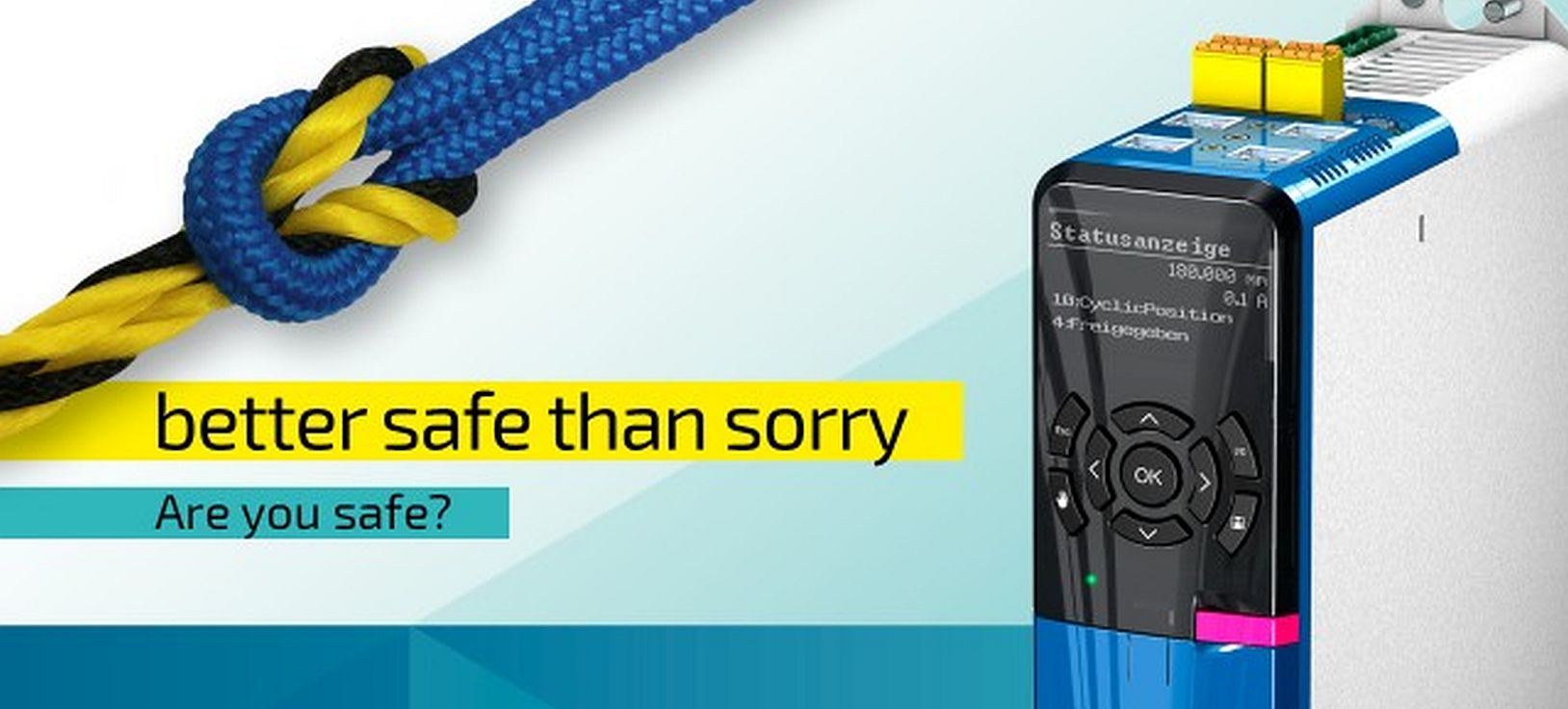 The safety option of the SD6 drive for safety level PLe (cat 4) / SIL3 is unique
10) Support and service with an international team of specialists
All the mentioned options and possibilities with the products already makes Stöber a unique supplier of servo systems. But the support and service, perhaps most importantly, is also well organized.
Documentation, manuals, 3D step files, everything is readily available with the "gründlichkeit" as we know it from most German suppliers. The knowledge and service options are also well organized worldwide. Characteristic of a family business is that lines in an organization are short and direct, both in terms of sales and application knowledge.
ATB Automation has been part of this family for over 50 years. Our sales and application engineers are well trained at Stöber and are familiar with them. This makes ATB Automation a perfect partner for the machine builers in the Benelux for the selection and service of the systems. But also for the worldwide customers or sister companies of our customers, the channels are well known and contacts are quickly made.
Stöber is a globally represented team with the characteristics and advantages of a family business: short direct contacts, often laying the foundation in an informal atmosphere
Summary and conclusion
In summary, I dare to say that Stöber is a unique supplier of servo systems. And by systems we really mean systems: compact and versatile with the highest performance in dynamics, accuracy and safety. And all this with an experienced and worldwide support.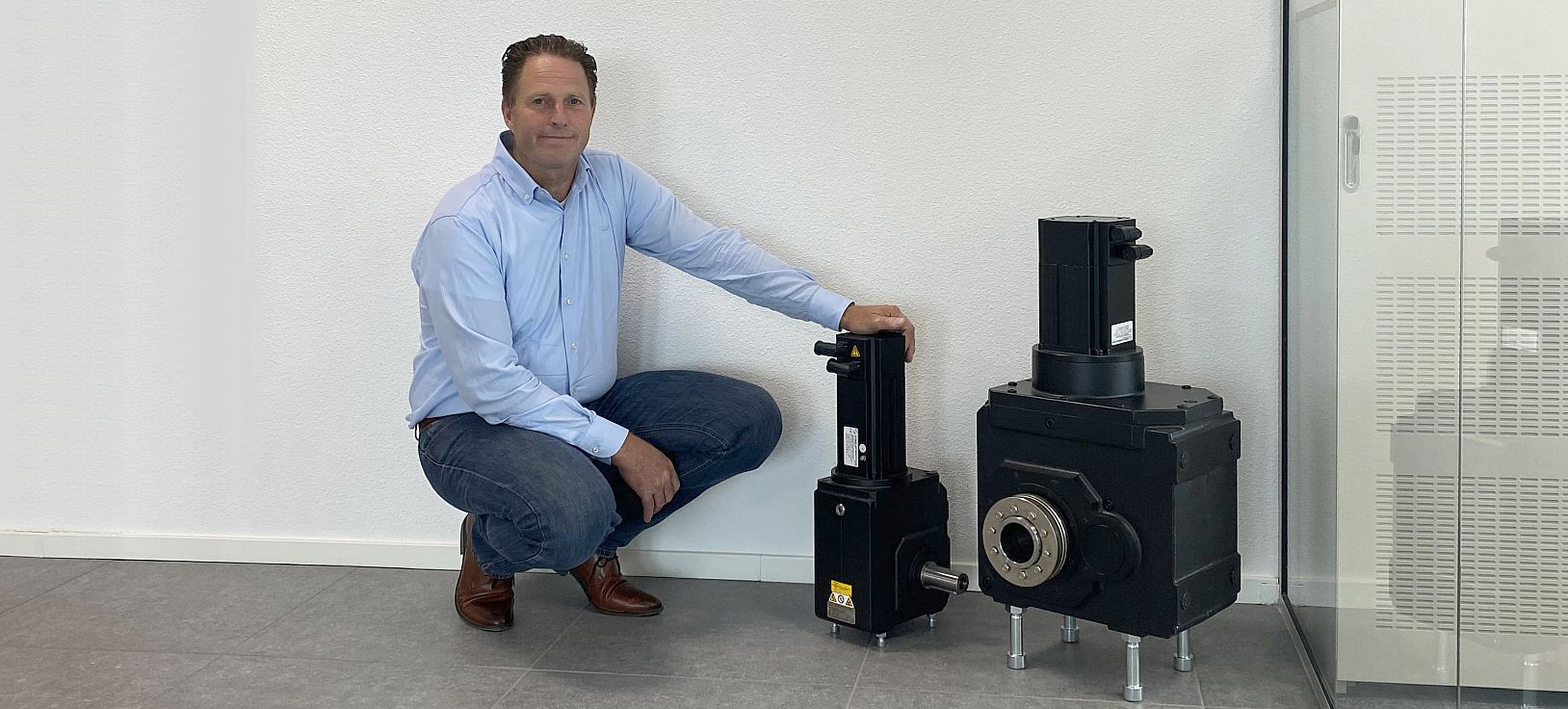 Conclusion? I'd rather leave that to you. What is your opinion? Or do you want more information first? Feel free to respond via this blog. Or contact me directly. My phone number and email can be found below.
---
---
3 comments
Mark Hogan

Marco

Rachel