IAI IK-P6 cartesian robots: Affordable XYZ systems
Date: 8 May 2017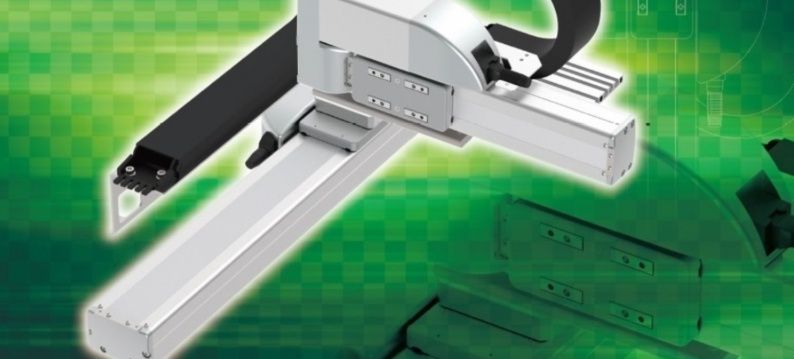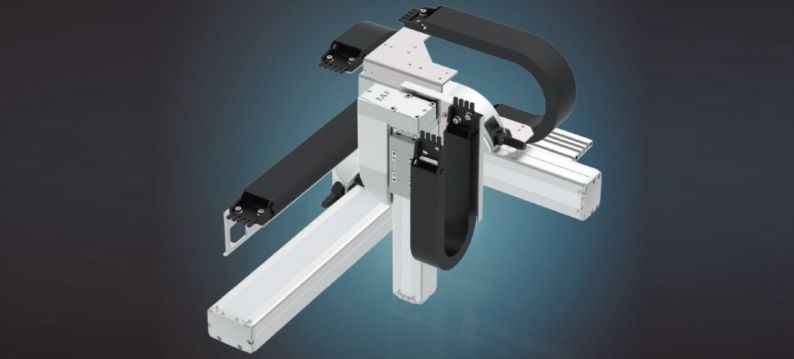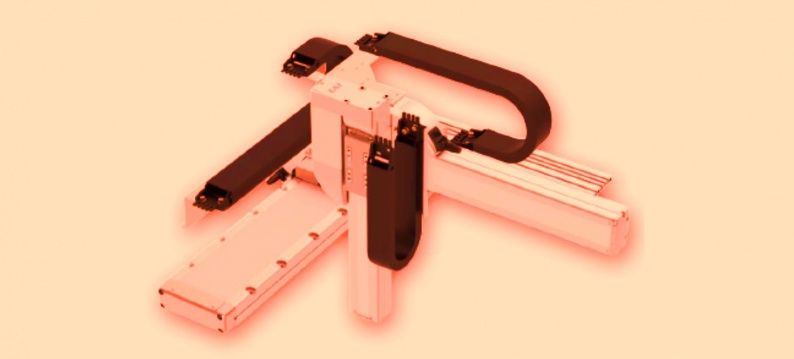 Working range of 1100 x 500 x 300 mm
IAI Industrial Automation delivers ready-to-use cartesian robots from the new series of RCP6 actuators with stepping motors and absolute encoders. The maximum working range is 1100 x 500 x 300 mm in X-Y and Z-direction.
Ready-to-use means supplied with a kit including the necessary adapters for assembly, cabling and cable routing. With this the IK-P6 cartesian robot has become a catalog product, the robot can simply be designed into a machine with a stepfile. The system is being supplied including a multiply-axis control with which interpolation is possible.


Solid X-guidance as a base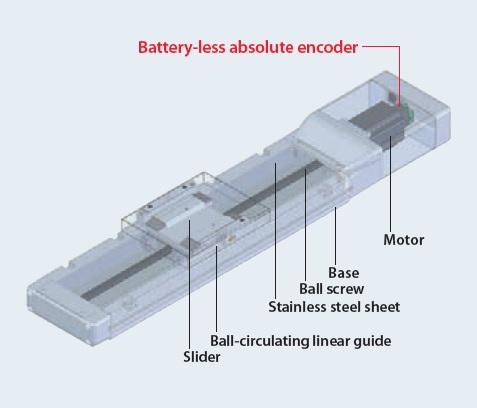 By using the RCP6-WSA actuator with a wide carriage and provided with solid guidance with the XY and XYZ systems it is possible to realise a range of 500 mm in Y-direction without any additional guidance for support.

It is possible to translocate bulk till 17 kg in XY and till 6 kg in XYZ. The speed of the system has a maximum of 800 mm/s, depending on the load and speed of the spindle.

Various configuration systems
The system is available in the following 3 configurations:
2-axis X-Y
Range: 1100 x 500 mm
Speeds till 800 mm/s
Downloads: IK2-XB-series


2-axis Y-Z
Range: 1100 x 300 mm
Translocating bulk: till 9 kg
Speeds till 800 mm/s
Downloads: IK2-YB-series
3-axis X-Y-Z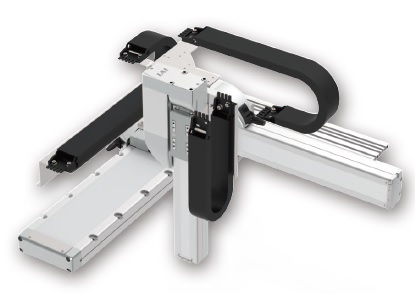 Range: 1100 x 500 x 300 mm
Translocating bulk: till 6 kg
Speeds till 640 mm/s
Downloads: IK3-P6 series



Multiple-axis positioning control
The MSEL controller of IAI is a free programmable multiple-axis controller with control and power controllers accomodated in one housing.
With this controller it is possible to capture profiles and make interpolatory movements. Any communication with an overhead control is possible via digital I/O or with bus systems such as ProfiNet, EtherCAT and DeviceNet.

More information:
Contact Martin van der Steenhoven:
Tel: +(31) 297 - 38 05 54
E-mail: martin@atbautomation.eu