IAI Industrial Robots IK2-P6
XYZ cartesian system
24V stepper - XY/XZ system
Max payload 17 kg
Max reach 1100 x 500 mm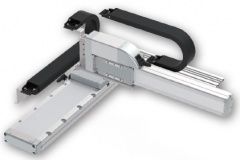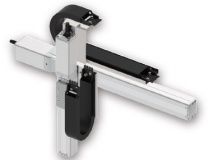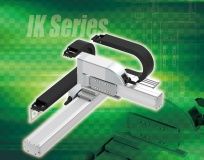 ---
Complete 2-axis XY systems with RoboCylinder electric linear actuators, including adapters, caterpillar and multi-axis control.
All actuators are equiped with a 24V stepper motor with absolute encoder. Homing is not necessary.
The system is built up with RCP6-actuators:
RCP6-SA6 actuators with slider as X-axis and Y- of Z-axis
RCP6-WSA actuators with wide slider as X-axis with heavy load.
Software support by ATB Automation

The software engineers at ATB Automation assist in programming and commissioning via the help desk or on site

Total solution

The system includes controllers, adapters for assembly, cables and optional with cable track.