Quooker, the best boiling technique from a faucet
Date: 20 December 2016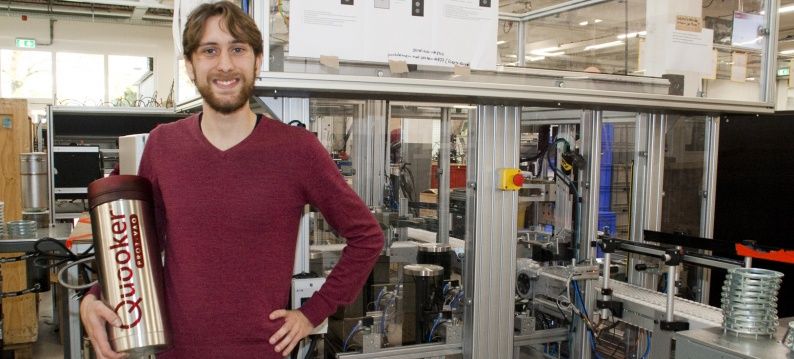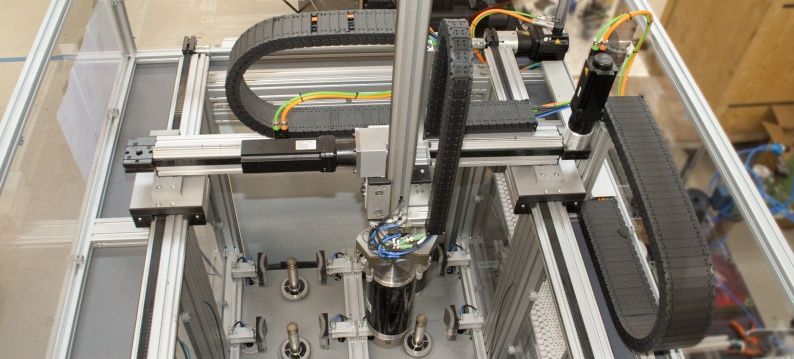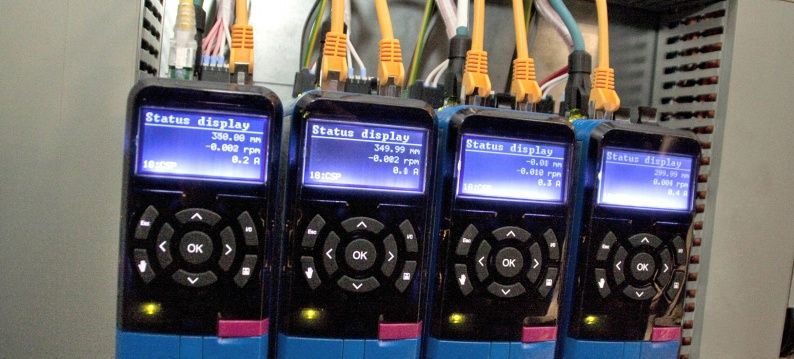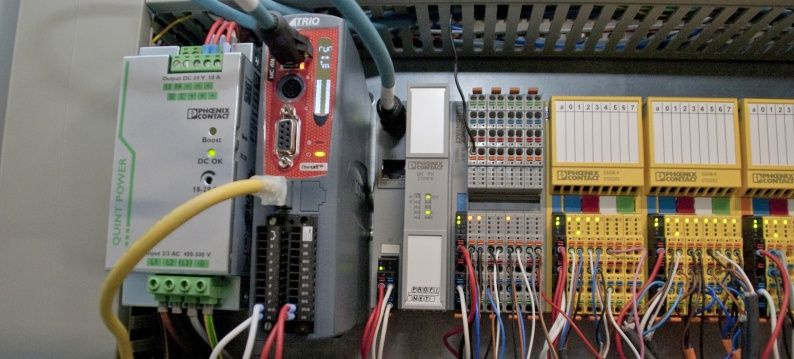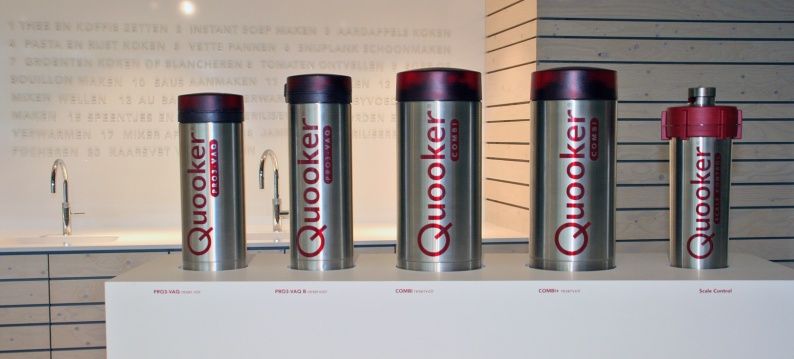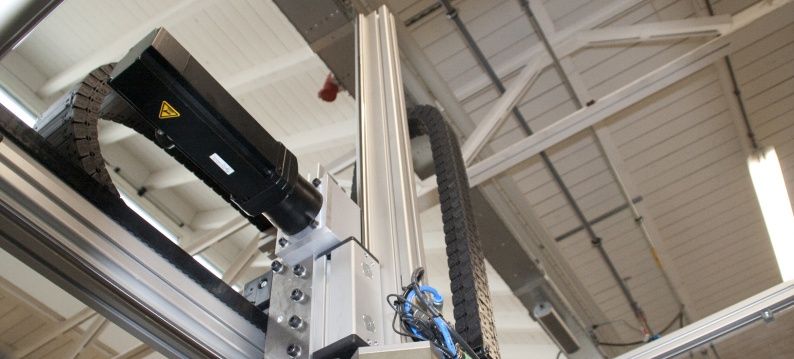 "As a child I wanted to become an inventor and now I am!" says Anthony Kok of Quooker in Ridderkerk enthousiastic during our visit to the factory. Who hasn't heard of the Quooker boiling water tap in the recent years? Anthony and his colleague engineers are responsible for the design and realizing the machines enabling production of the Quooker boiling water tap. Quooker bv grows at a rapid pace, with over 180 employees in the Netherlands and in the meantime also eight establishments over the world.
Growth with automation
Due to the rapid growth the automation of the production facilities are the order of the day. Anthony Kok has automated many processes within the Quooker production in recent years. "A few years ago we were looking for a linear drive with a considerable length and proper guides. We couldn't manage to get that stable in the test setup. Therefor we contacted various suppliers. Then it became clear that there are many 'order pickers' of all kinds of products, but if you're really in need for a specialist, there aren't so many. Eventually we ended up at ATB Automation. We found out that ATB Automation is a particularly good partner in motion control. A party with extensive knowledge and with a quick understanding at the right level of what is happening. They promptly understand what you want to achieve with your project, and what is important. Then they make a good offer with precisely what you need for your project. From then on we initiated more and more projects together with them."
250.000 Quookers per year
An important factor of the Quooker is the quality of the high vacuum insulation of the reservoir. Anthony explains: "With high vacuum all the air is drawn from the reservoir, allowing you to reach a perfect insulation. The high vacuum insulation ensures a very low standby use and yet to have boiling water instantly from the tap. That is a very important quality aspect.
If the insulation doesn't meet the requirements, then the product will be super inefficient. That's where we really distinguish ourselves from the competition. To test the high vacuum and assure quality, we had a good testing system. Nevertheless, we wanted to automate to release the operators from load, achieve shorter lead times and achieve a higher production capacitiy of no less then 250,000 Quookers per year. We were constructing the new factory at the time and had to put the idee into effect in a very short time. Thanks to the fast delivery and commissioning of the Stöber servo motors and drives we succeeded'
XYZ system with tilting unit
Anthony shows us the system in de production facilities and explains: ' The XYZ system of the boiler insulation tester takes the reservoir from the last process and places it on one of the six test positions. There the measuring systems checks wether the high vacuum insulation meets the quality requirements. The handling of such a relative big and heavy product is challenge in this system. We need to get the product in place fast and precise. After the test the same XYZ system takes the reservoir to the tilting unit. The reservoir will be turned there for an optimal position for the next process. The machine sorts the approved products from the rejected products and transport these separately.'
Easy commissioning of complex system
'After our earlier experiences with ATB Automation, we asked them to also help us with this machine,' says Anthony: 'The product manager of ATB Automation helped us calculating what we exactly needed for power and transmissions, especially since we had considerable mass and inconvenient centres of gravity. Hence we could implement a compact system. Four Stöber servo motors are responsible for the movement of the XYZ system and tilting unit. We have chosen for Stöber with EtherCAT, because we can connect this is fast and easy. Together with the Trio motion controller we can deploy this rapidly. As soon as we assembled the components, the motion part of the machine was moving within two days. That is very fast for the complexity of the machine. It was nearly plug-and-play.'
Advantages Stöber servo drives
There are more advantages to the Stöber drives, explains Anthony: 'An operator is active on both sides of the machine, and they should get the products in and out safely. In case of an exeption (unsafe situation), the safety must be secured immediately. The standard safety card in the Stöber SD6 drives enables easy integration of the safety systems in the machine. Stöber isn't standard the cheapest, yet looking at the features you need and the total cost of development, in combination with the Trio motion controller, below the line it is the most interesting solution. It could be realized cheaper, but then we should have invested more time in fine-tuning and maintenance. Furthermore, in case of failure, the entire output stops. Stöber is an European supplier who can deliverparts swiftly, in case of any defect, say in 10 years or so. Therefore we do not need to maintain stock of spare parts and are still insured of a well-functioning machine.'