Louk designs a control program for a 4D robot
Date: 22 January 2021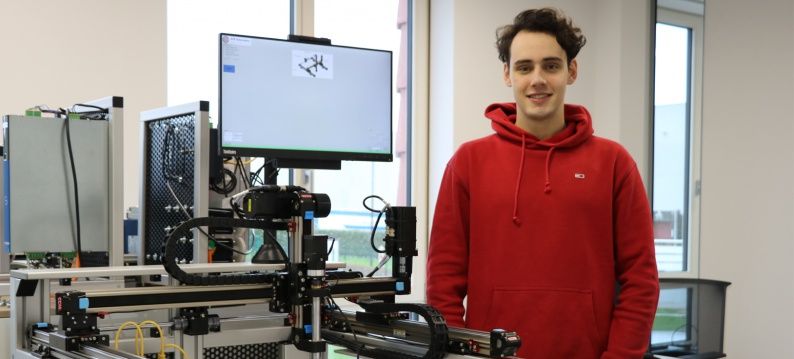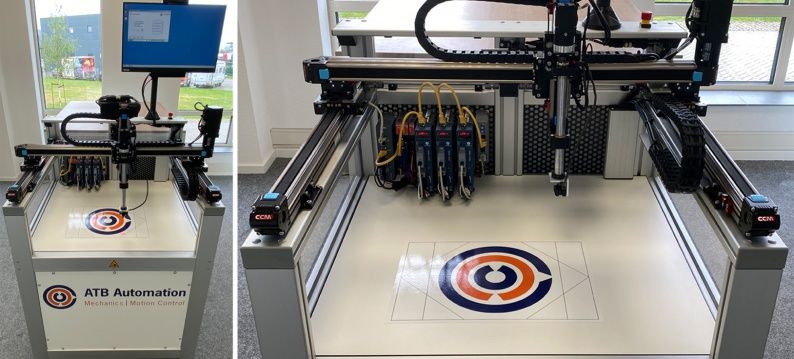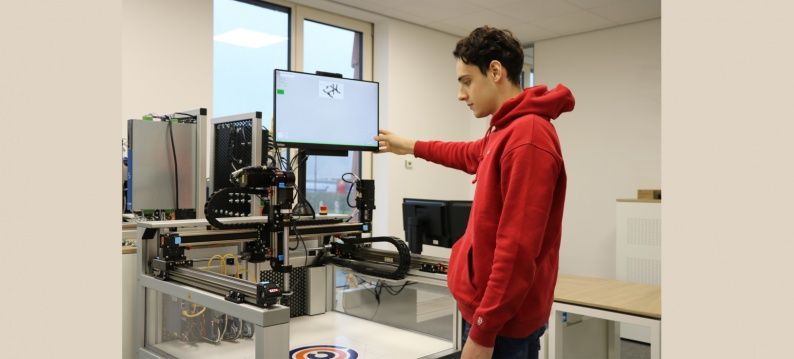 Since October 2020 I am doing an internship at ATB Automation. My name is Louk Jägers, I am 20 years old and I live in Mijdrecht. In my spare time I often meet up with my friends or I am playing sports or gaming. Currently I am following the Mechatronics Engineering study level 4 at the MBO college in Hilversum. For this study it is necessary to do an internship, this internship is also called a 'Test of Competence'.
For an internship company I started surfing on the Internet and saw ATB Automation pass by. I began reading the website and my interest was aroused because of the industry, the product range and the different techniques that are used. With the application letter that ATB received, I was soon invited for an interview. The speed of communication gave me a good impression of the company, they are serious and motivated. I really like this in a company and it is also one of the reasons I chose ATB Automation to do my internship.
The assignment
From ATB Automation I got the assignment to design the machine operation of a 4D robot in which the brands Trio, Leadshine and CCM are represented. I wrote and programmed an operating program fora n HMI (Human Machine Interface). With this operating program the operator can, for example, refer the robot to its home position and then perform various ineterpolatng movements.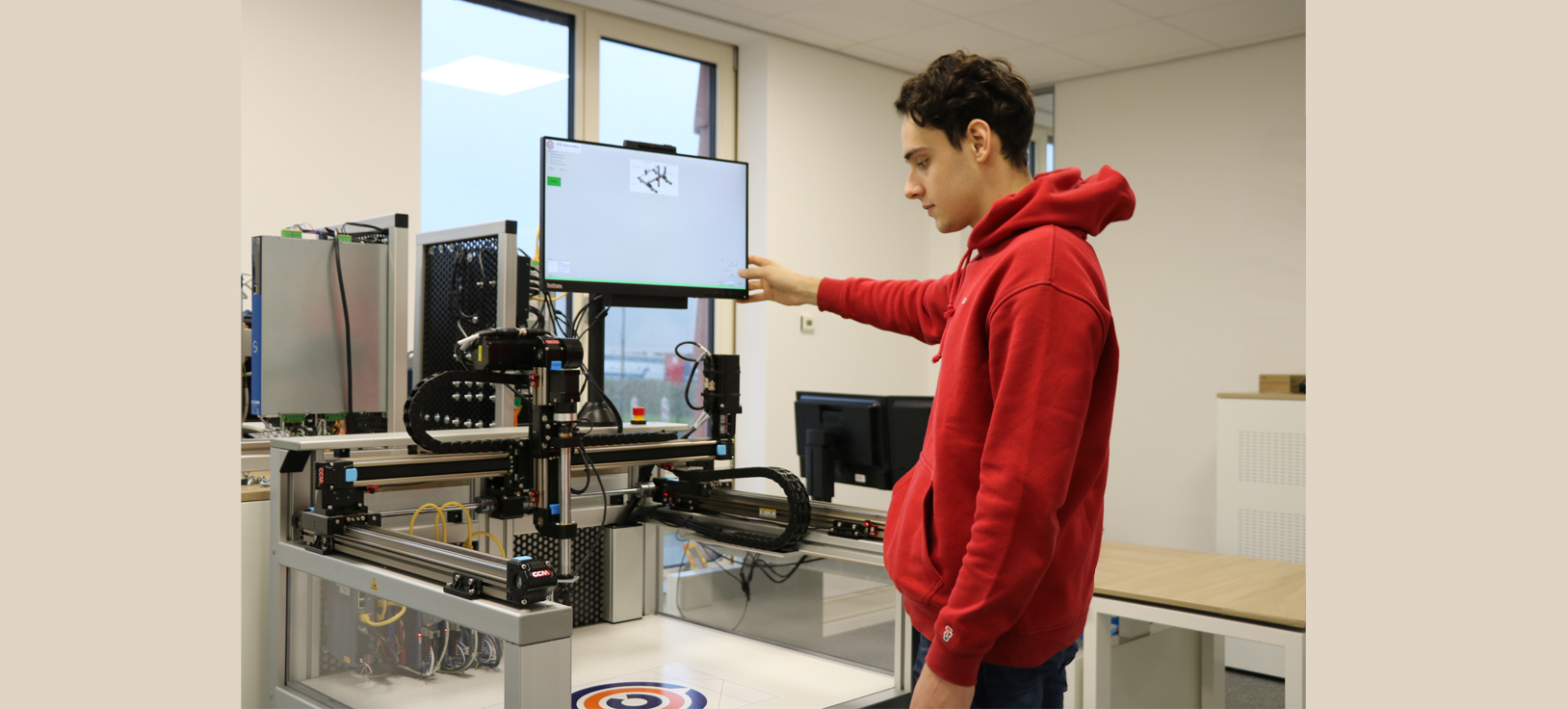 The approach
To write a control program, I first had to learn more about the 4D robot that was already developed at ATB Automation for trade shows. This 4D robot consists of an XYZ system with lineair axes and a 4th rotation axis on the vertical Z axis. I've done reversed engineering. This means researching the robot to learn everythin about the components used and getting to know the robot this way. Once I knew with what I was working, I could start programming the robot.
The challenges
Programming was a real challenge. This was a bit new to me and we did not pay much attention tot his at school. I learned to program at ATB Automation. This was very productive. I was writing codes all day and trying new things.
Sometimes it was quite difficult. By asking a lot to the application engineers at ATB Automation and searching for information on the Internet, it all worked out. In the end, with enough support and selfstudy I was able to write a program that works for the 4D robot.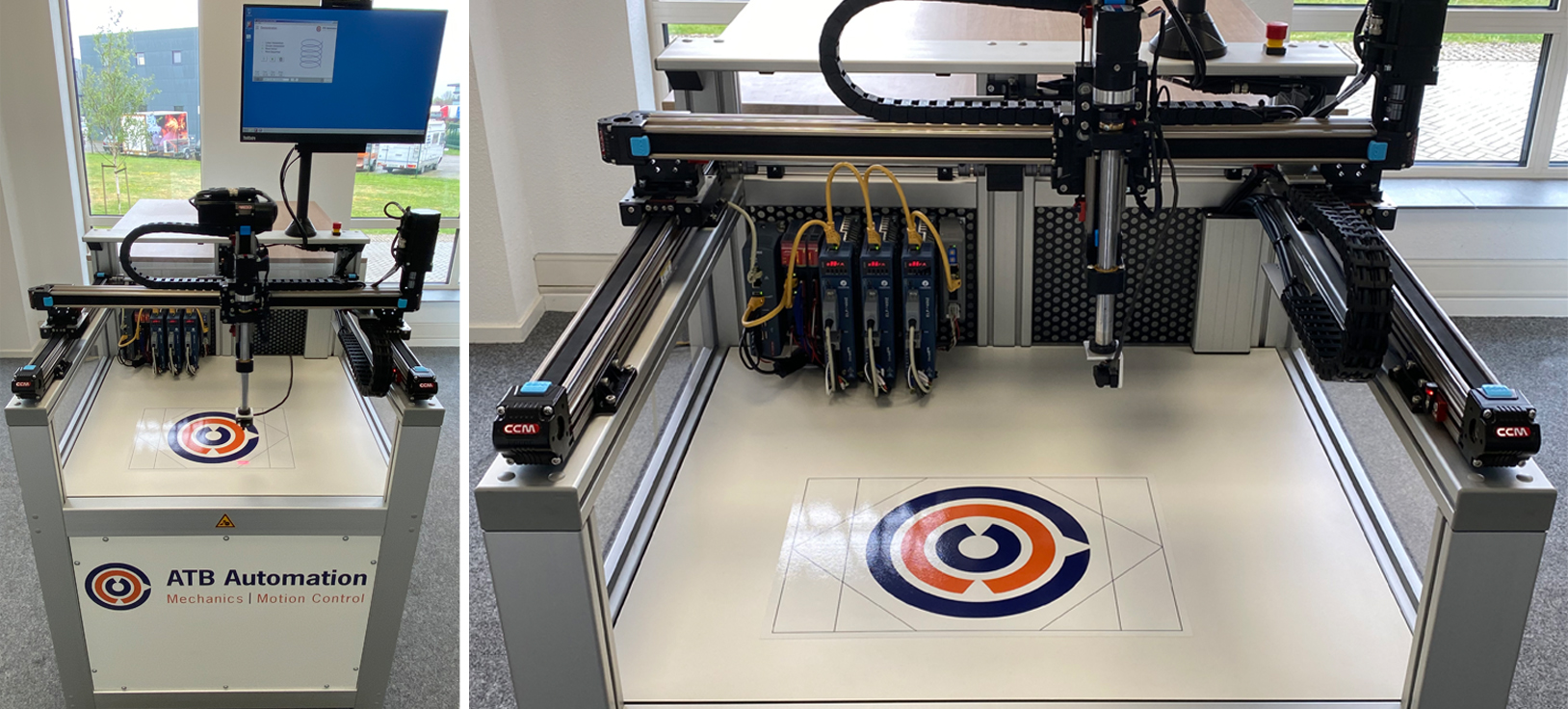 Lots of learning
I have now reached the end of my internship. Ot was a very fun and educational internship! I learned a lot about engines, programming, operating systmes and the forces involved.
What I liked most about my internship was the moment I had written of adapted a new program, it also worked on the robot. It was very nice to see that there was immediate movement at the 4D robot as conceived. This also kept the fun in programming.
About ATB
During my internship I got a lot of help with my project. If I couldn't find a way or didn't know where to find the information, I could always ask for help and I was getting helped on my way. I would like to thank my colleagues, especially my internship supervisor Karel Keers. He and the other ATB colleagues helped me a lot during my internship.
Due to the Corona time, I had less contact with my colleagues. A lot went online, but this didn't make it any less fun. We could all get along very well and it was always very pleasant.
'ATB Automation is a fun company to do an internship.'
From ATB Automation I got the opportunity to orientate myself further with the potential to work at ATB Automation.
'I'm glad I got this opportunity. It is a very pleasant, enthusiastic and motivated team to work with!'
---
---
1 comment
Johnaa