Portal robot solar panels with HSB, Wanshsin, Estun and Trio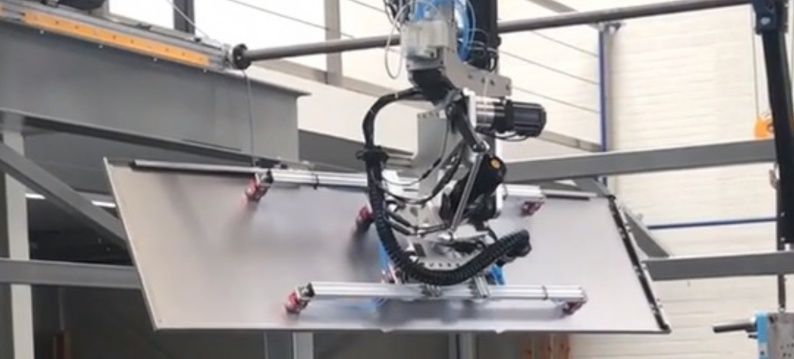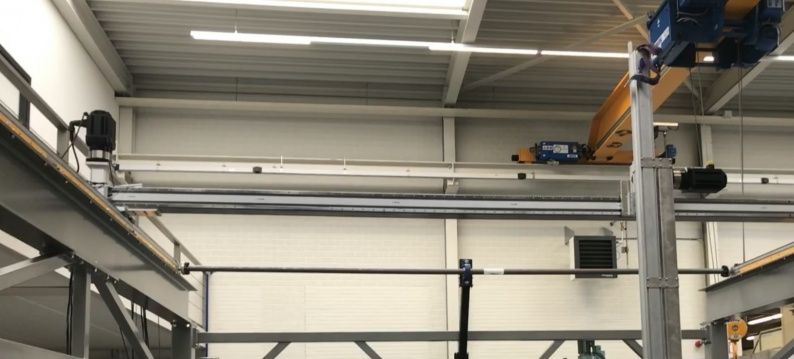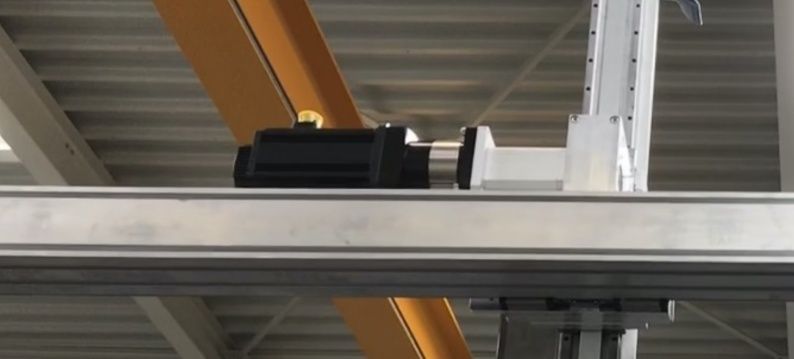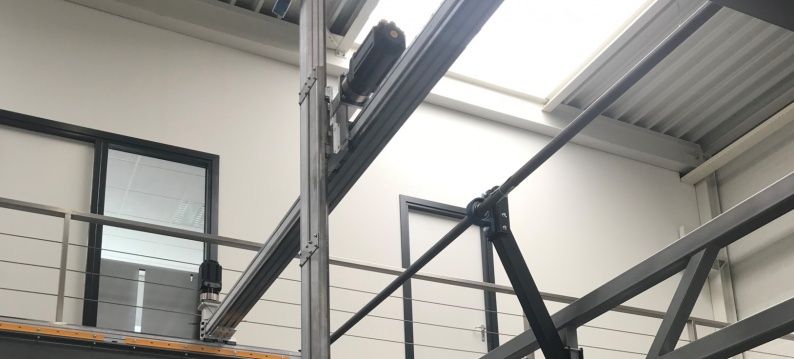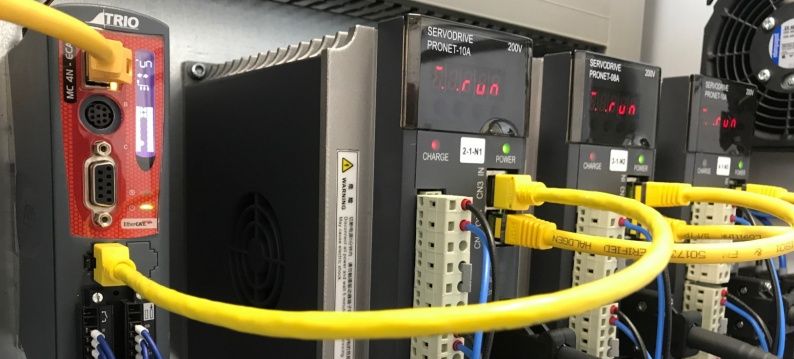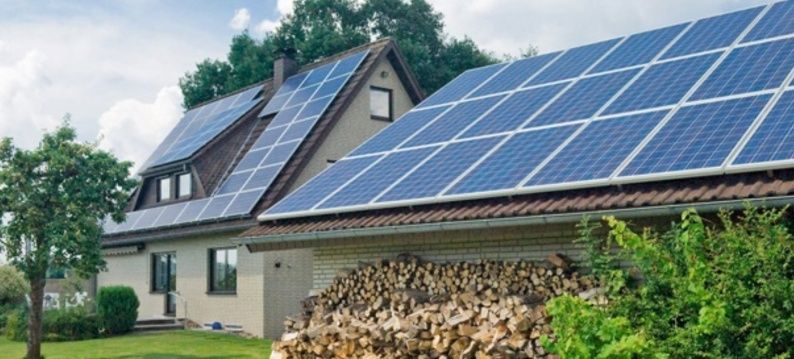 Portal robot with a working range of 7600 x 400 x 2500 mm in the X-Y-Z plane where solar panels are stacked.
The HSB portal axes from the Gamma series with double guides are the basis of the system.
The X-Y-Z movements are performed with Estun EMG servomotors and Wanshsin planetary gearboxes.
At the bottom of the Z axis is a 3D manipulator driven with the compact Estun EMJ servo motors. The mass of the grab and the solar panel, a total of 75 kg, hangs on the Wanshsin planetary gearbox from the WAD series.
Interpolation of the 3D manipulator and the XYZ system is done with the Trio MC4N motion controller. The Estun servo controllers are controlled from the Trio control via EtherCAT control based. The Trio motion controller has been extended with a Touch Screen and additional I / O modules (Trio EtherCAT Flexslice system) for the complete machine control.