Trio Motion Technology DX4
Servo drive with EtherCAT and safety STO
Total solution: controller-drive-motor
230Vac / 50W–3 kW - safety STO
EtherCAT - Motion Perfect integrated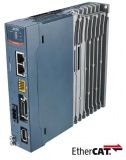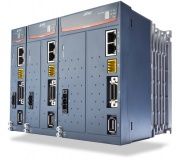 ---
The DX4 is designed to work seamlessly with Trio's EtherCAT controllers and be fully integrated into Trio's application development tool, Motion Perfect allowing complete machine configuration from one tool; commissioning, diagnostics and programming.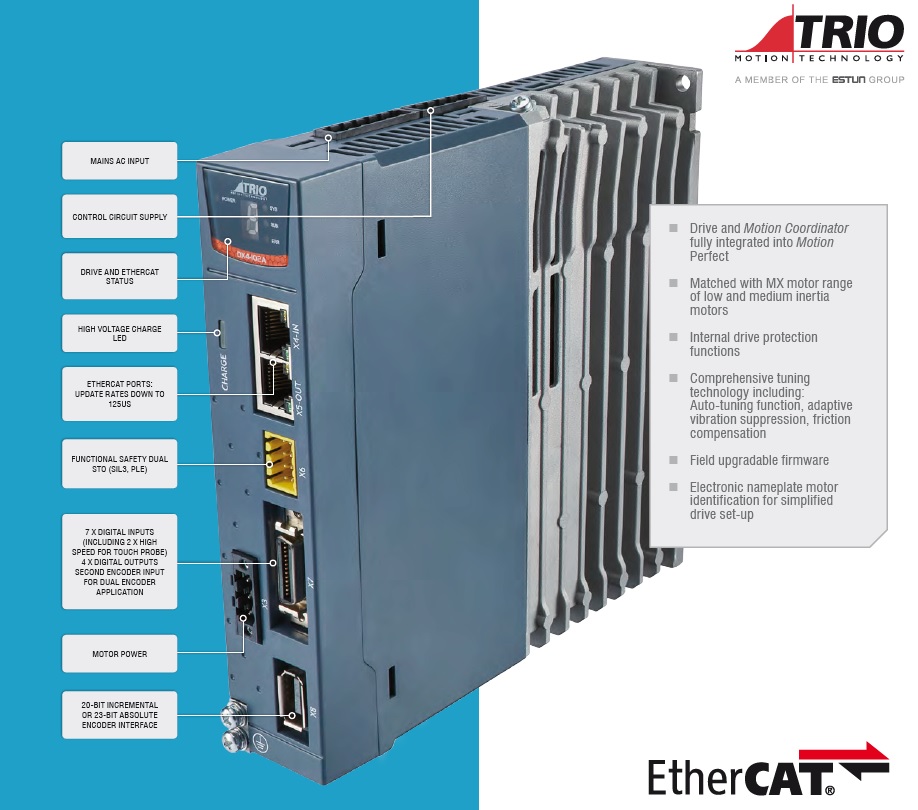 Trio Motion Technology's total solution
Trio provides total solutions with the Trio EtherCAT motion controllers for central control of up to 128 DX4 servo controllers.
The DX4 drives are equipped with integrated safety with the standard STO input (SIL3/PLe).
In addition, they are equipped with 7 digital inputs, 4 digital outputs and a 2nd enconder input.
The DX4 is used with the Trio MXL and MXM servo motors from 50W to 3 kW.