GTX series: new generation of Exlar roller screw servo actuators
Date: 27 May 2021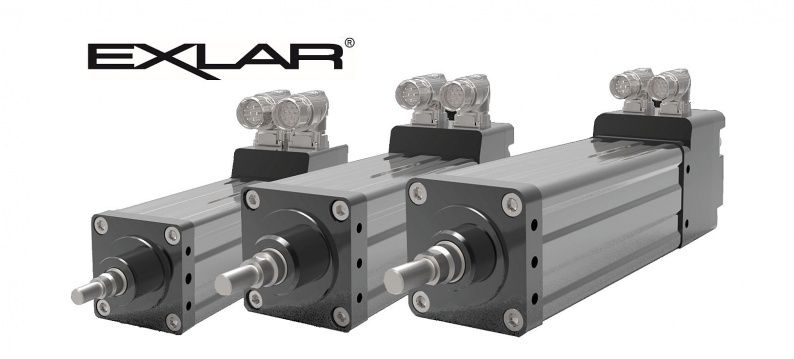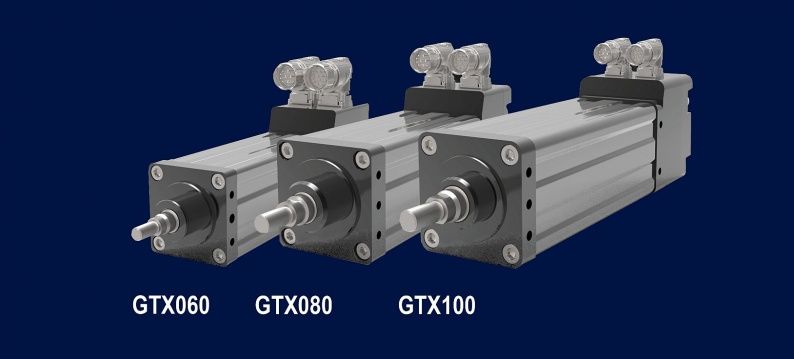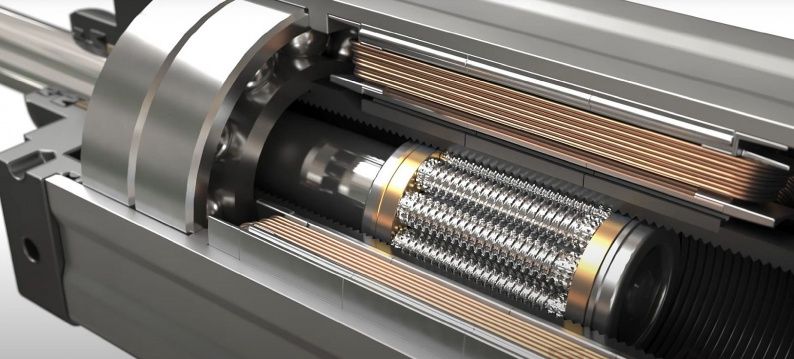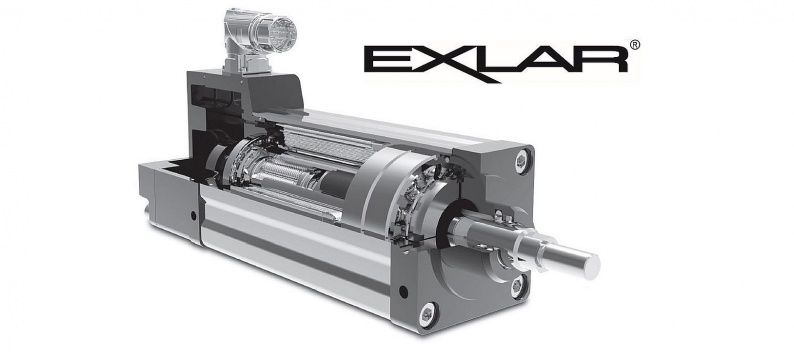 Compact, powerful with modular construction
With the GTX series, Exlar introduces the new generation of roller screw servo actuators based on the unique inverted roller screw integrated in a brushless ac servo motor.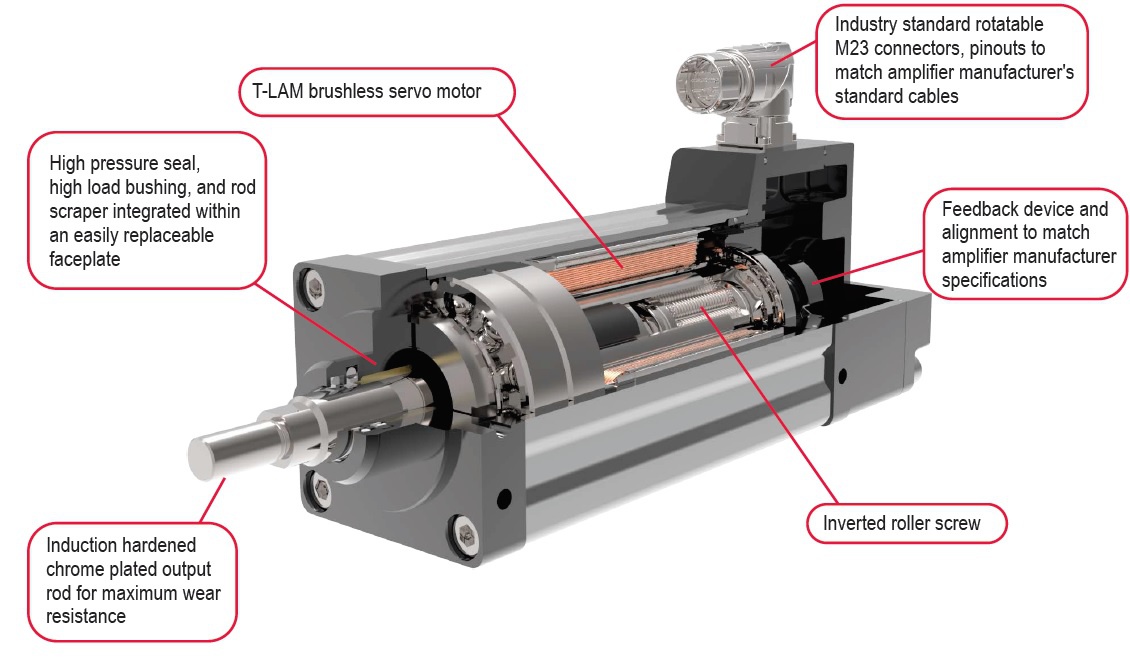 The GTX series is available in 3 frame sizes with flange dimensions 60, 80 and 100 mm. The powerful actuator can handle nominal forces up to 15.4 kN with double peak forces. The maximum stroke length is 300 or 450 mm, depending on the size. In combination with a 400Vac servo controller, maximum speeds of up to 1100 mm / s can be achieved.
Unique and powerful servo actuator
The features of the GTX series include:
High capacity planetary roller screws offering up to 15X the life and significantly higher shock load resistance than a comparably sized ball screw
New splined rod option eliminating the need for an external anti-rotational device
IP66S environmental protection
Connects with most leading motion / motor controllers
Removable front seal bushings to simplify maintenance and re-greasing of nut assembly to maximize actuator life
Bolt-on mounting accessories for simplified installation and ease of field replacement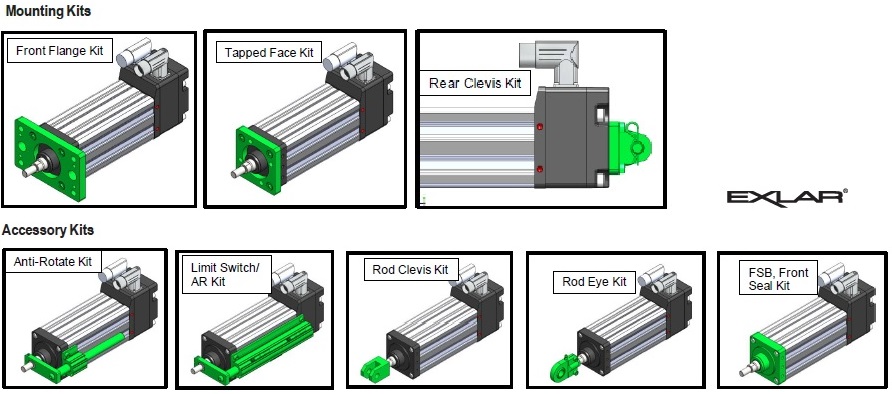 Total solution with servo drives
The GTX-series is available with resolvers or absolute encoders for suppliers such as B&R, Bosch Rexroth, Siemens, Rockwell Automation and many more.
The connectors and pin-out are suitable for use with standard cabling from the relevant supplier.
ATB Automation supplies total solutions in combination with Stöber servo drives and cabling.

More information?
Click here for more product information including catalog and manual.
Or send an email to exlar@atbautomation.eu