Stöber FDS5000
Servo drive
High performance inverter
0,37 – 7,5 kW
Including positioning functions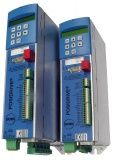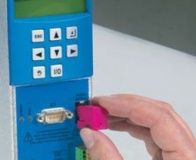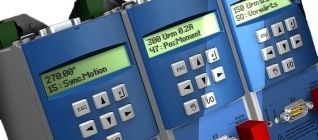 ---
Purpose-designed frequency inverters. Practical spectrum of functionalities for positioning and control drives. Prepared for fast fieldbus communication.
Fully digital controller for a synchronous drives with U/f, Sensorless Vector and Vector Control.
Power up to 7.5 kW (See SDS5000 drives for powers up to 45 kW).
Power supply:
1 x 230 Vac + 20% / -40% 50/60 Hz (0,75 kW)
3 x 400 Vac + 32% / -50% 50 Hz or 3 x 480 Vac + 10% / -58% 50 Hz.
External paramodul (for rapid exchange).
Comes with display and keypad.
RS232 (USS) or optional CAN bus, Profibus DP, ProfiNET or EtherCAT.

Various analog and digital inputs and outputs.
Integrated filter and fan.
Including various applications such as:
Positioning Command
Cam profiles
Synchronous operation
Software support by ATB Automation

The software engineers at ATB Automation assist in programming and commissioning via the help desk or on site

Flexible with bussystems

Besides control with I/O the drive can also be controlled with EtherCAT and ProfiNet.
The SD6 drive also has the CANopen option available.