Planetary gears from China
Date: 26 January 2018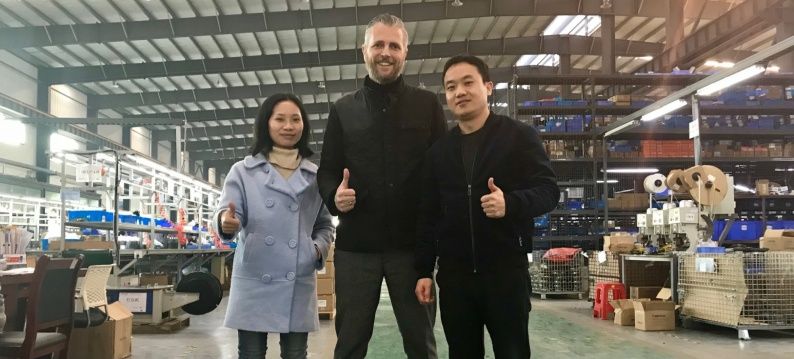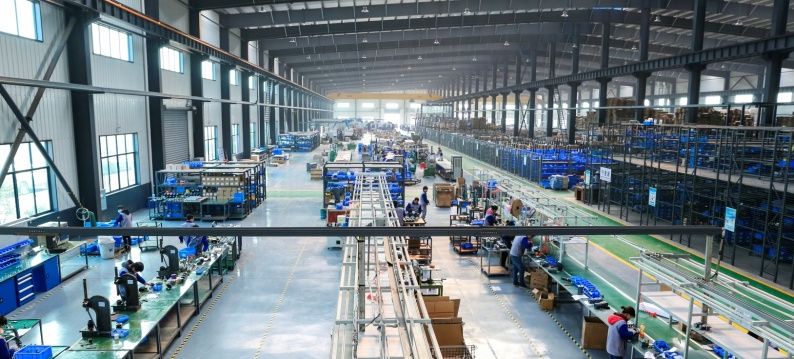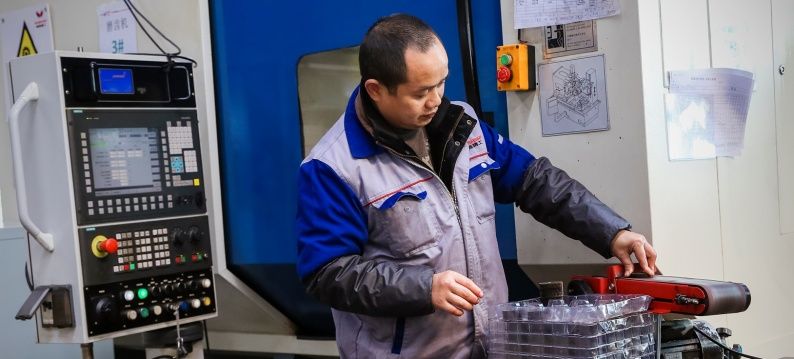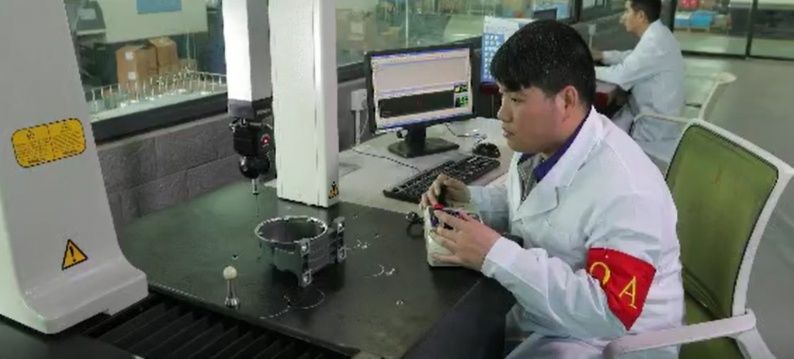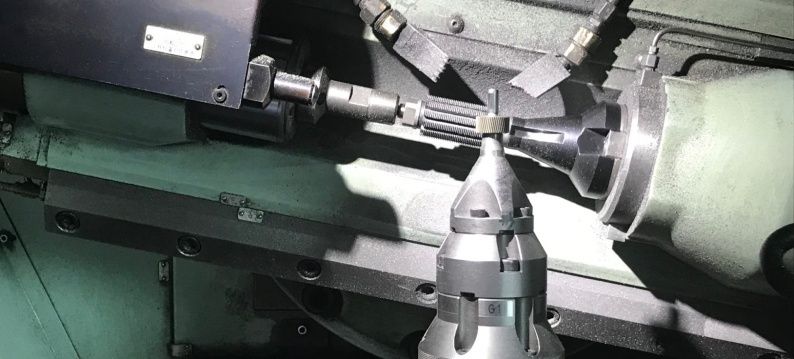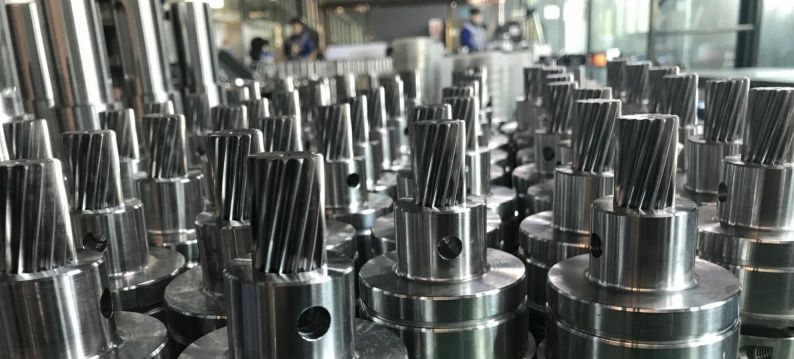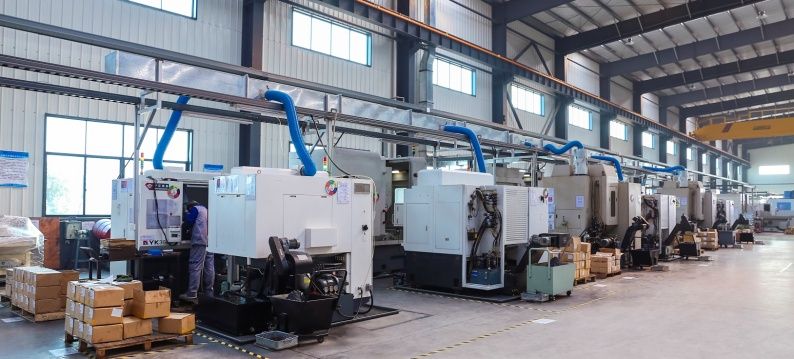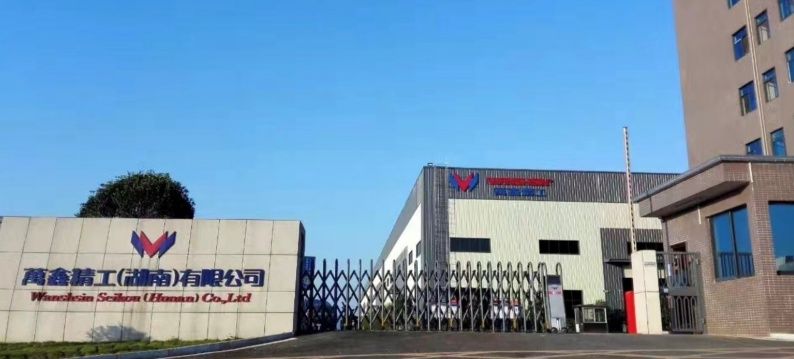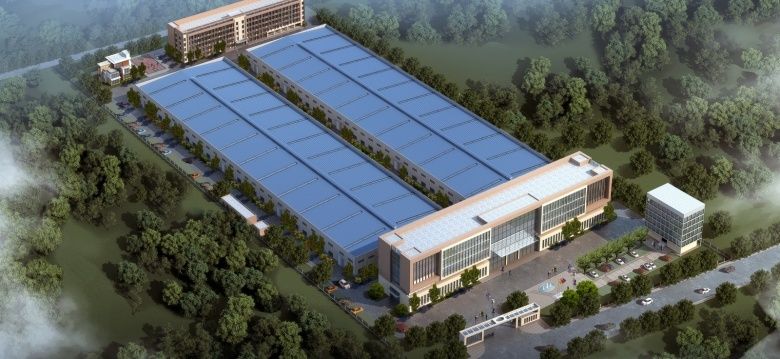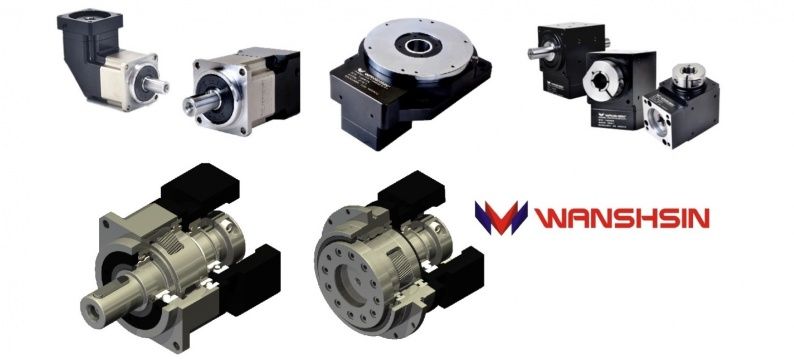 In the past 10 years we have seen that for many applications companies are buying low-cost motors and gearboxes from from Asia.
To serve this market, ATB Automation is succesful since 2015 with the Estun servo drives from China. A "Chinese-priced" gearbox also fits in with this. After thorough technical and commercial research in China, we came into contact with Chinese company: Wanshsin Seikou.
Wanshsin planetary gearboxes - trust right from the start
We carried out tests at ATB Automation in the summer of 2017. The first confidence was already realized by Wanshsin with the very fast and accurate delivery, the perfect packaging and then also with what came out of the package. The tests were passed very well.
These positive results were a reason for one of our OEM core customers to implement a first machine with Wanshsin gearboxes combined with Estun servomotors. End of 2017 we had the first system implemented together, with succes.
Reason enough to visit them in combination with a sales meeting at Estun in Nanjing.
Factory visit Wanshsin Seikou
Changsha is more than an hour flight from Nanjing, where Estun is located. An exciting flight inland, among only Chinese people, brought me into the city where 8 million inhabitants live. Where a Westerner of 1 meter 88 is still an attraction.
I got a very positive feeling at the factory. Positive especially because of the surprising enthusiasm of all young employees and positive because of the quality of production and assembly. What stood out was how well organized and clean everything is, where all employees are mainly enthusiastic and at the same time mainly disciplined and effective.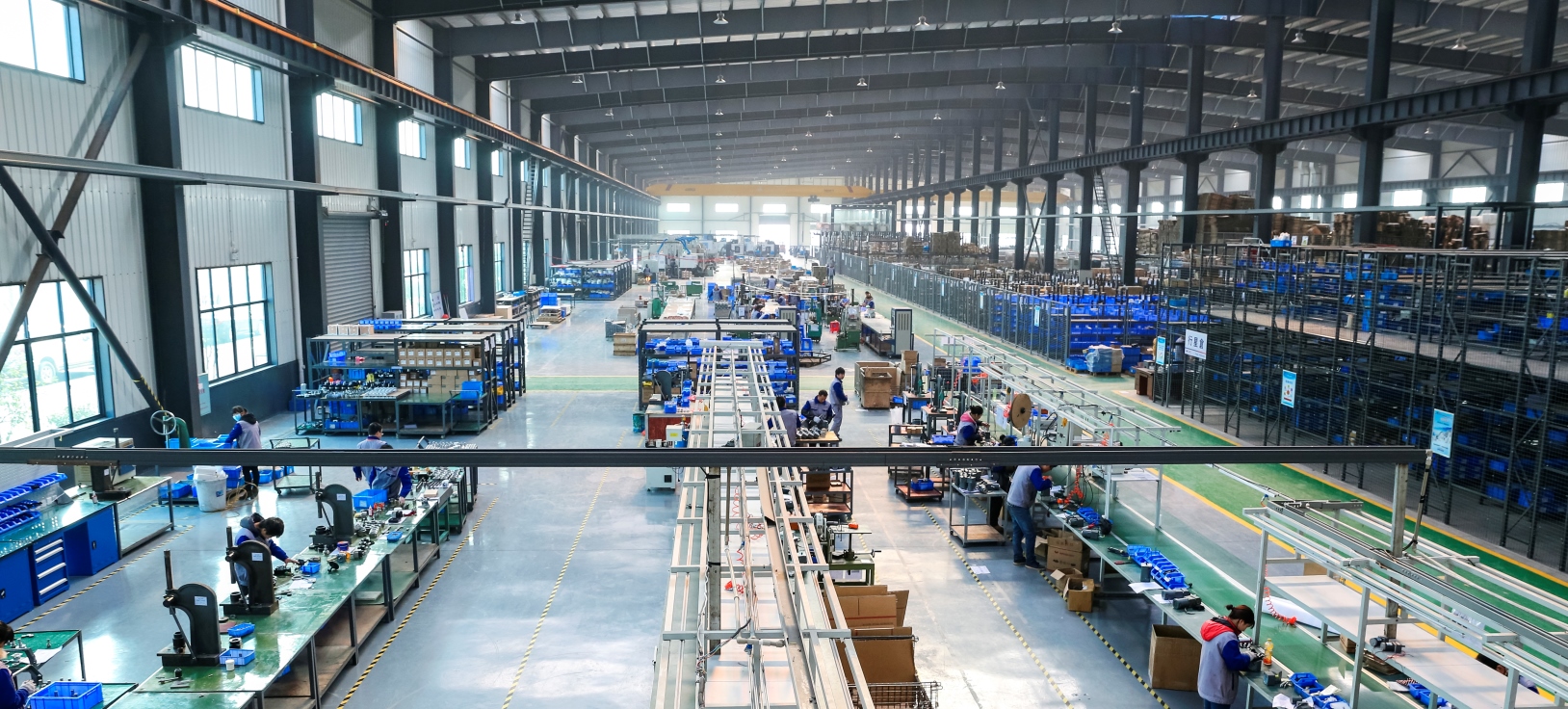 Wanshsin started in 2009 near Shenzen. In 2014, a new factory was started in Changsha (Hunan province) to meet the enormous growth. In the vicinity of Changhsha, a huge number of workers are available and costs are even lower. The company has grown to 300 employees and almost 200,000 reductors are produced each year. During my visit in December 2017, they had already started to build a second hall with the aim to be able to double the turnover in 2019.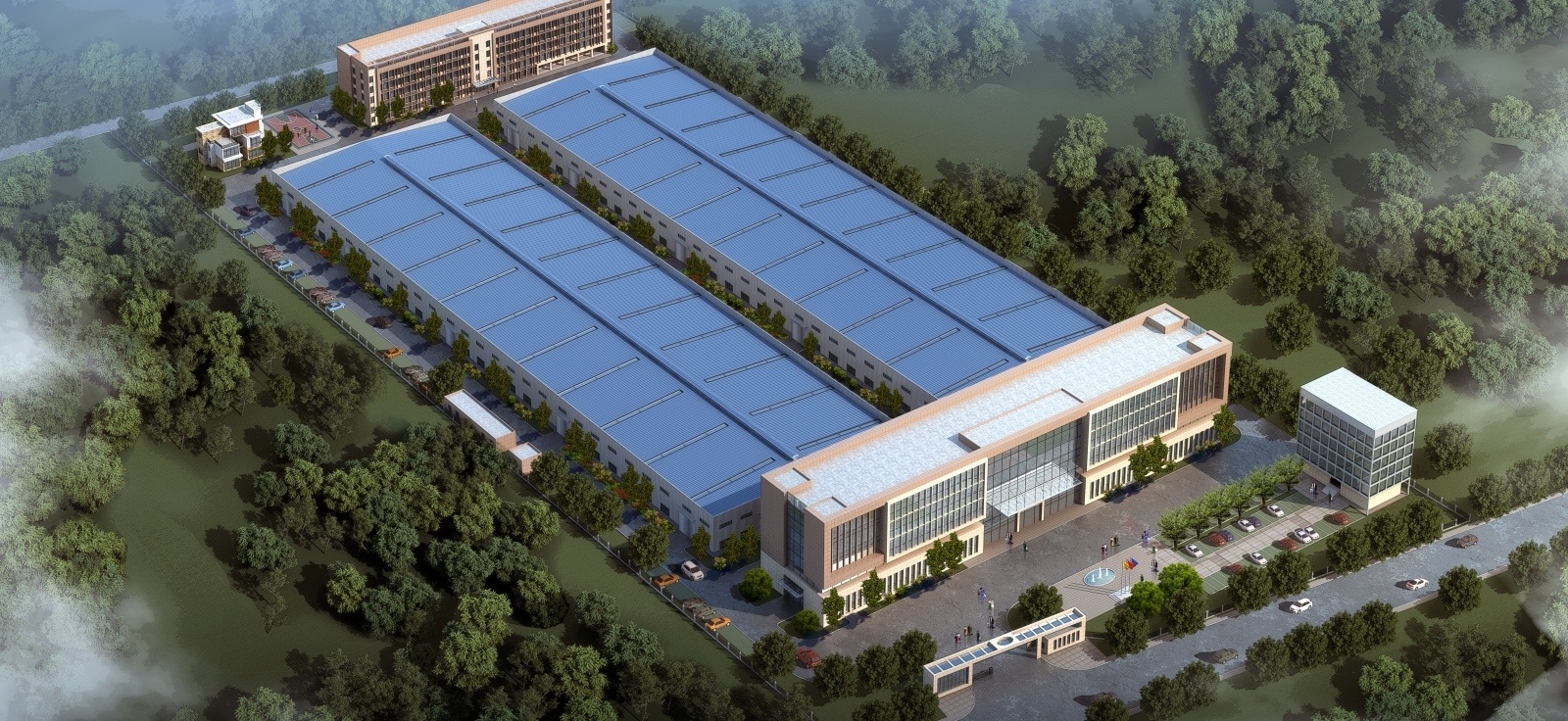 Image of the factory how it will be built in 2018 with a second product hall next to the current production hall
Production of helical teeth according to quality class 7 to 9
With the technological knowledge and renowned machines, Wanshsin succeeds in guaranteeing the quality class 7 to 9. This makes it possible to manufacture gearboxes with low backlash. Walking through the factory, I was more and more impressed by the production of the gears, the housings and the assembly process. But perhaps most of all by the quantity.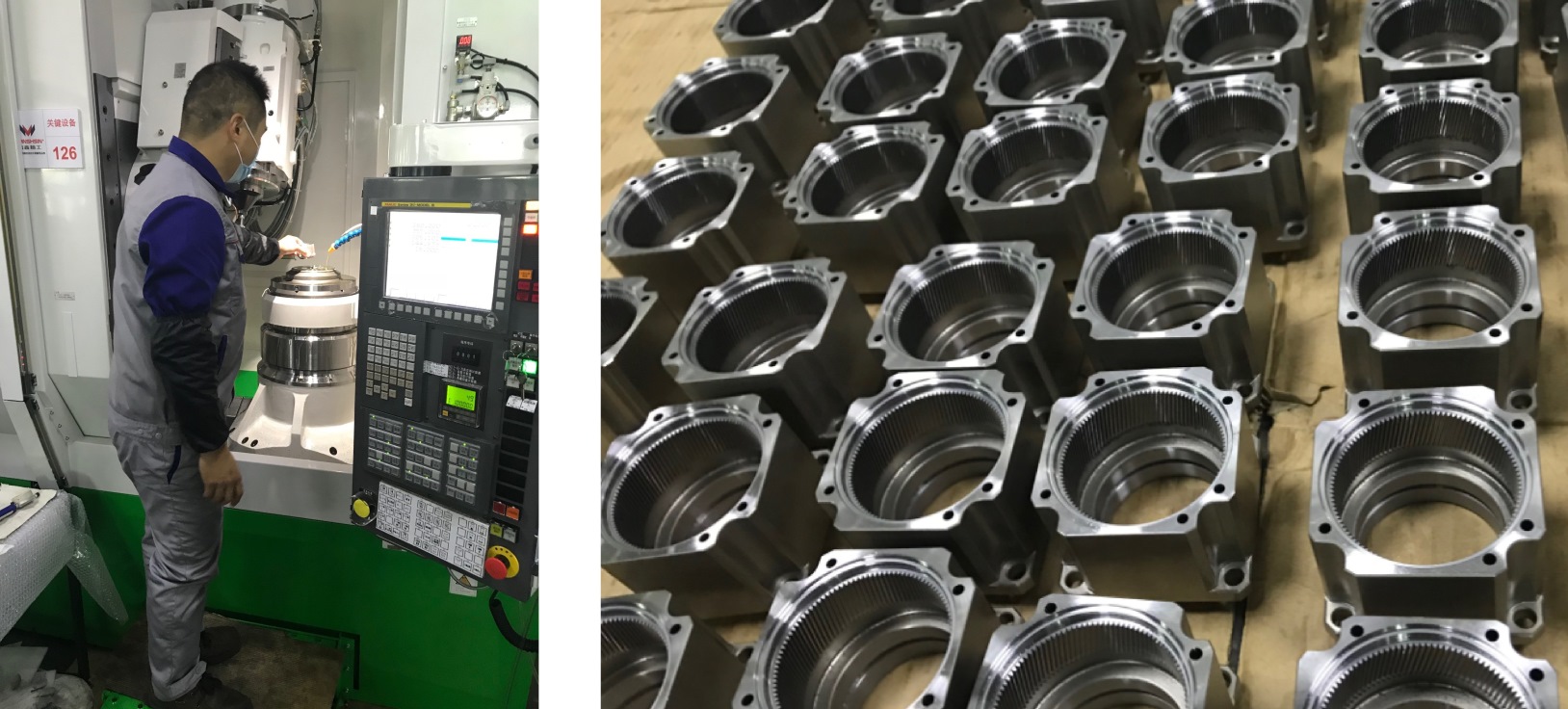 Growing delivery program of servo gears
From 2009 to 2015 Wanshsin has mainly grown with the WPL and WPF series. These are the real low-cost gearboxes with spur teeth.
In 2016 Wanshsin introduced the WAD, WAB and WAE series to the market. These series are equipped with helical teeth and can be exchanged one-on-one with the AD, AB and AE series from Apex Taiwan. They says without any restraint: the "W" stands for Wanshsin and furthermore it is the same".
And they keep on developing. In 2017 the WR right-angle bevel gearboxes and the very accurate WT turntables were launched on the market. And recently all planetary gearboxes in angle version are also available under the names WPLR, WPFR, WADR, WABR and WAER. The complete overview can be found here on our website.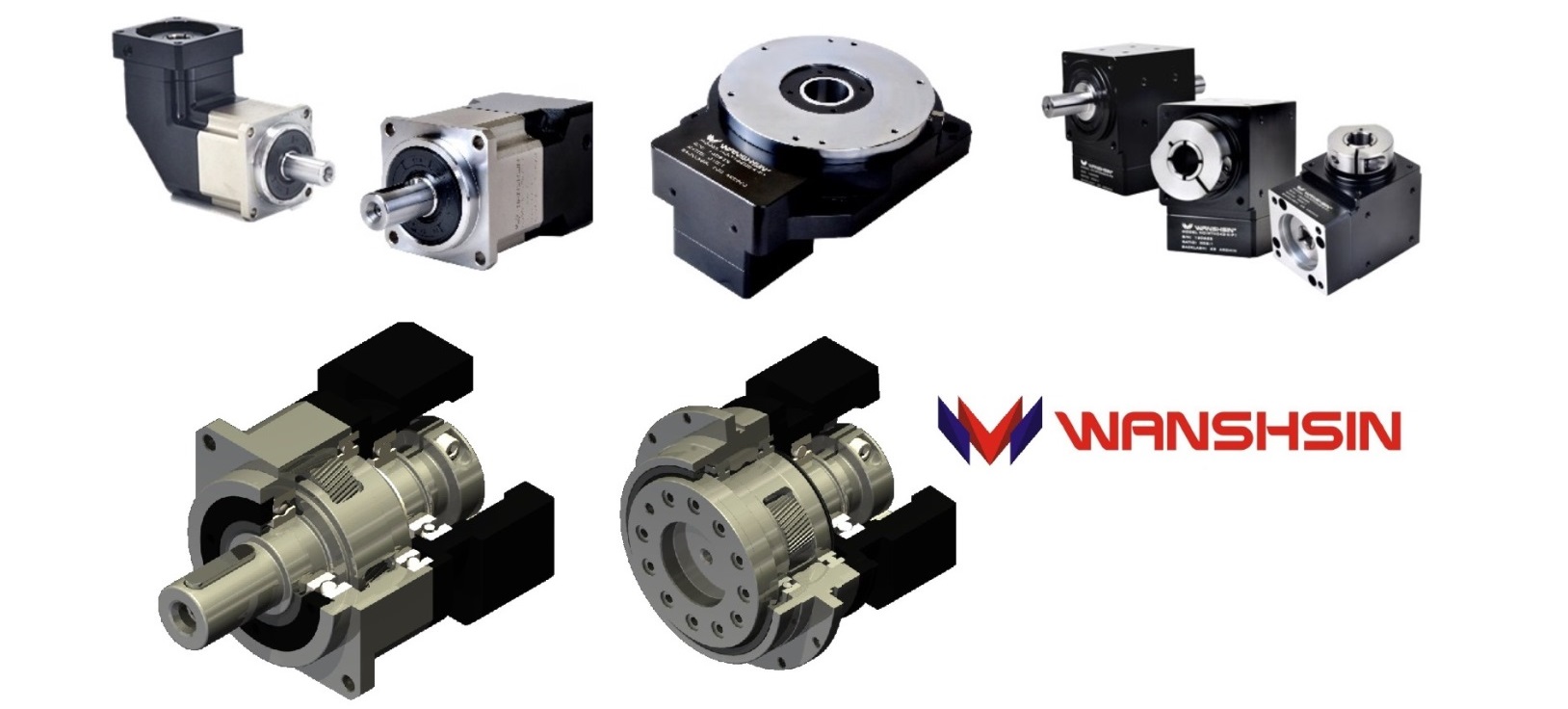 Wanshsin ready for Europe
The products are now "mature" as they say themselves. My conclusion after the visit is the same as well. Mature regarding quality for many applications, production stability and the width of the delivery program. And of course price and delivery time also play an important role.
Wanshsin delivers within 1 to 2 weeks. ATB Automation transports everything bundled by plane. The cost price for transport is therefore limited and with this we can deliver within 4 weeks. For regular customers and common applications an intermediate stock is available at ATB Automation.
Wanshsin is ready to expand to Europe. A partner like ATB Automation is important to them. We know how the market works here. ATB Automation has the knowledge for the selection of gearboxes and servo systems. In addition, we can also supply complete servo and linear systems from our delivery program.
For us it is especially important that we have confidence to sell the Wanshsin gearboxes in our markets. The internal tests, the applications that are already running at various customers in the meantime and what I have seen in the factory gives us this conviction.
Our experience with the Estun servo systems and cooperation with Chinese people helps us. We now know well how to deal with the culture and way of working. This is also one of our main roles. For our customers the experience must be that they get good servo gearboxes with clear information, a short delivery time and a good price.
We also notice that the machine manufacturers in the Benelux are increasingly convinced that there is no more "rubbish" comming from China.
In that respect "mission accomplished"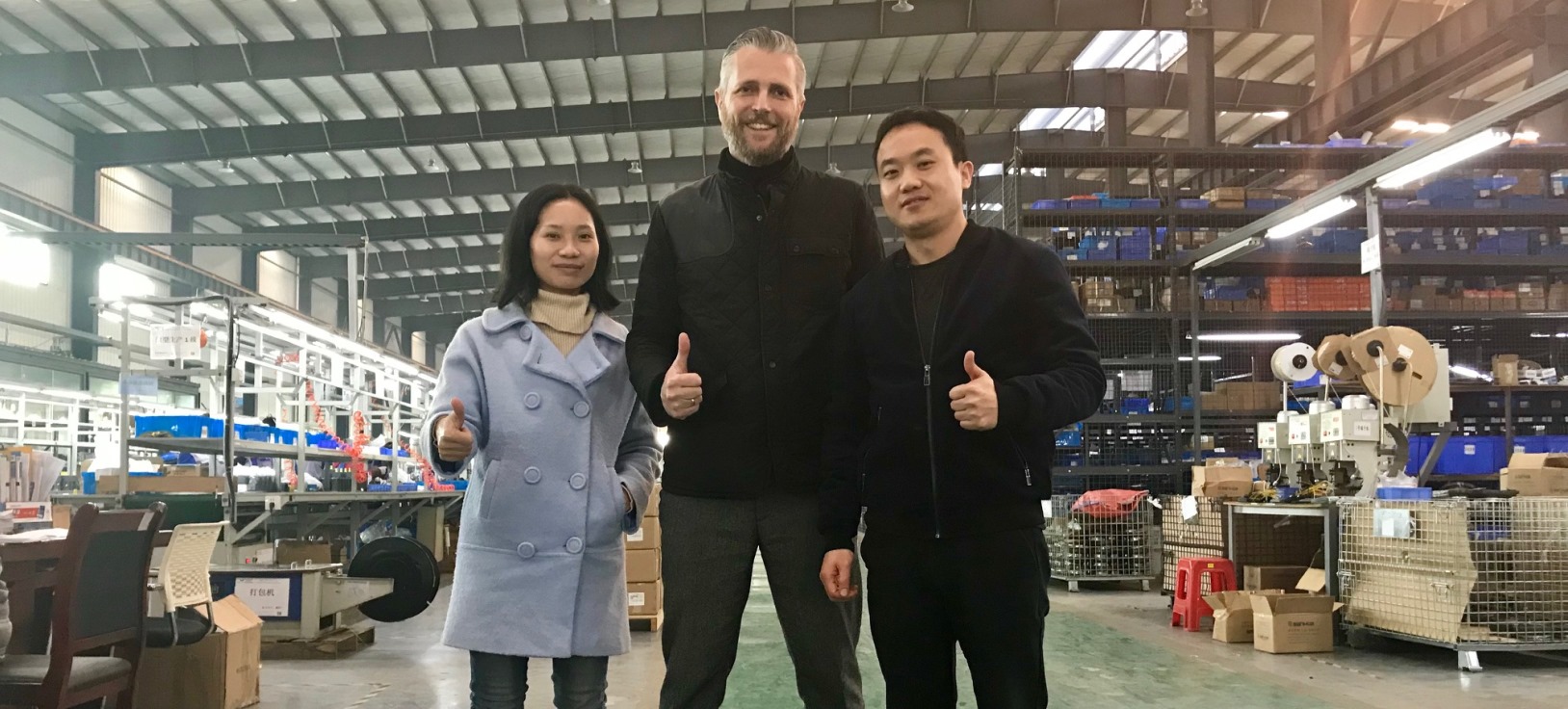 When using Wanshsin?
That is, of course, a frequently asked question by our customers.
This is different for every customer. For some companies this can be related to image for others on price.
We know that a lot of applications such as pick-and-place systems or packaging machines can easily work with a backlash of 5 arcmin or higher. These are markets where Asian suppliers have won market worldwilde last 10 years. It looks like that the "ordinary commodity" of a low-end gearbox will move mainly to the Far East.
In the end, the market determines it. Your opinion counts above all and that is why we would like to know this from you. So contact us! What is your opinion or what are your questions?
---
---
2 comments
Vivek garg

Darmady Kheng