Slewing plasma torch with Wanshsin harmonic reducer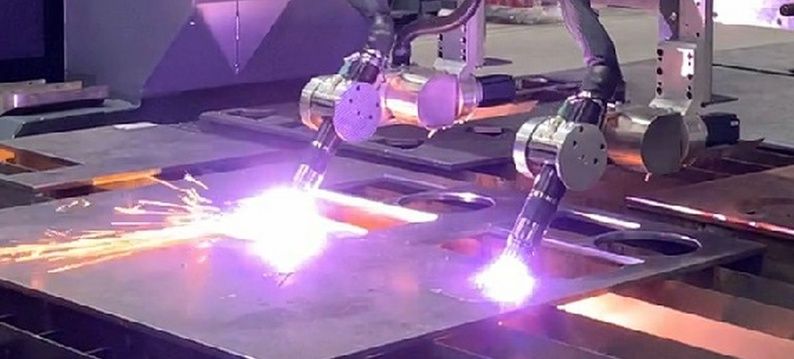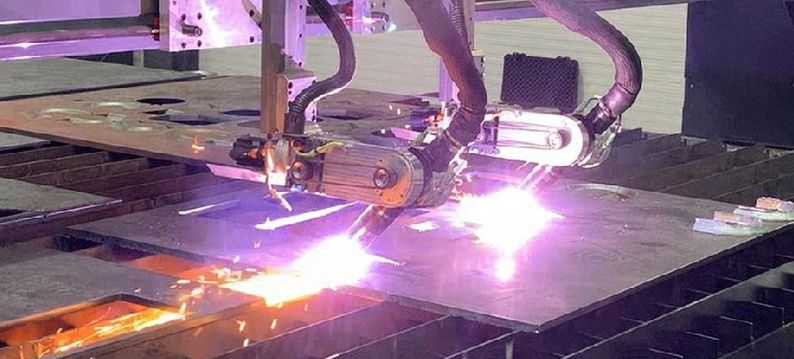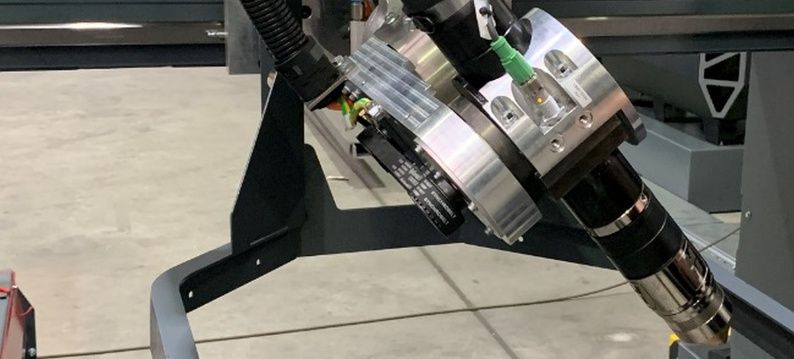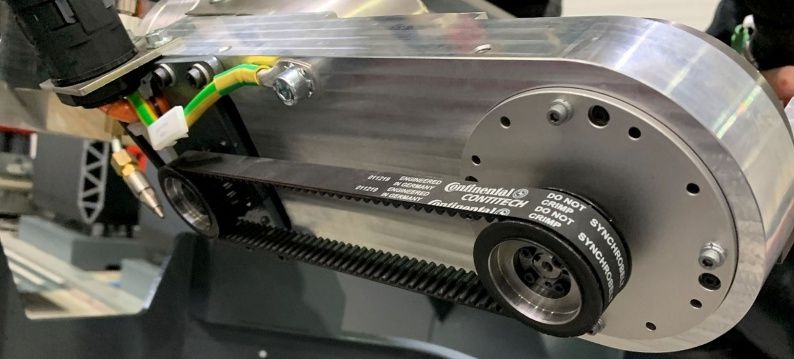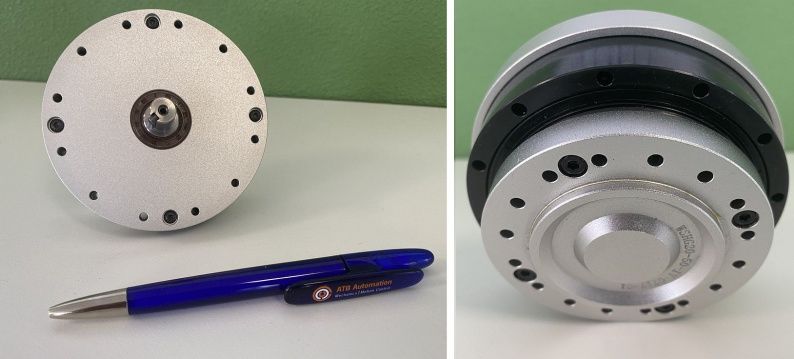 CNC plasma machine with double torch on the Y-movement where the torch swings to cut at an angle. The swivel movement of the torch is positioned with a servo motor in combination with a reducer from the Wanshsin harmonic reducer series.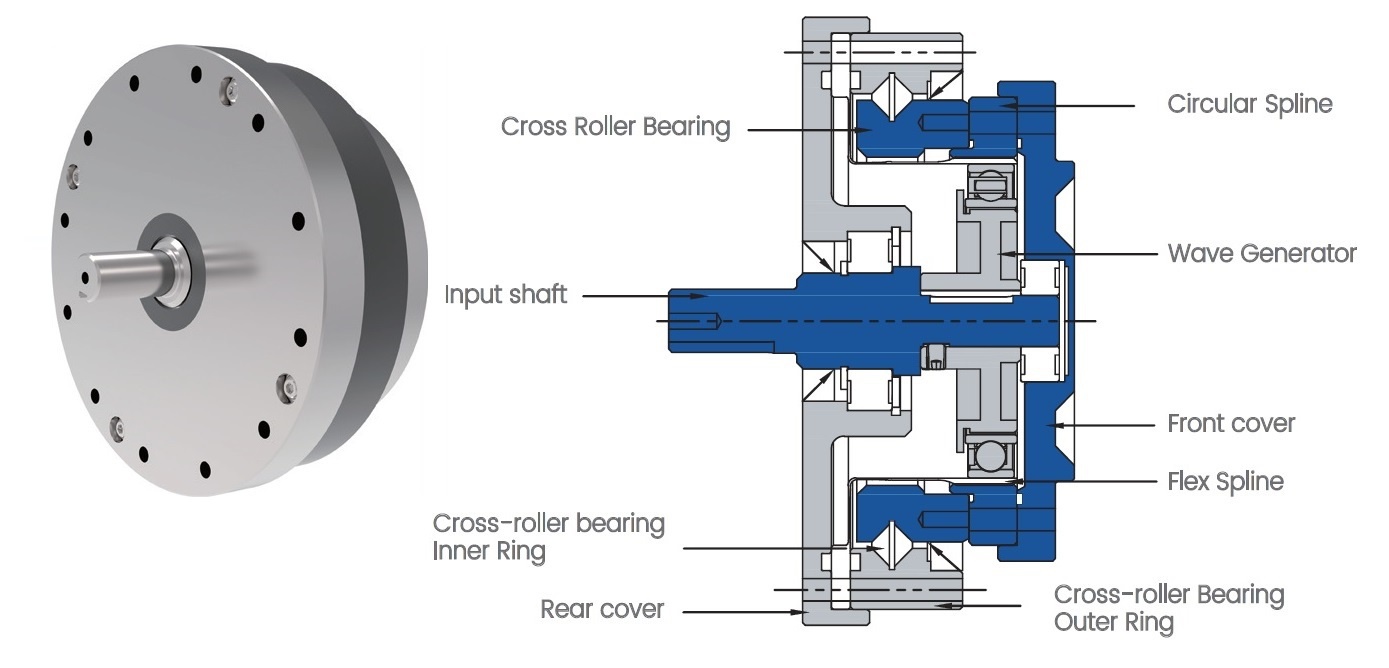 The WSHG-IV series is used for this: a fully enclosed gear unit in which the wave generator is equipped with an input shaft as the drive shaft. This drive shaft is driven by the servomotor via a toothed belt. The cover on the other side is used as an output drive, with reduced speed, on which the torch is mounted. The reduction in this application is equal to 50.