Wanshsin WCSG-I/II
Harmonic Strain Wave reducer
Harmonic gear - Wanshsin CSG-I/II
Nominal torque up to 160 Nm
50:1 - 120:1 / 15-20 arcsec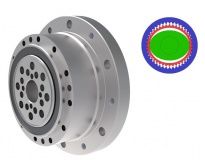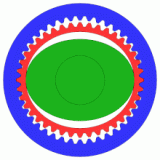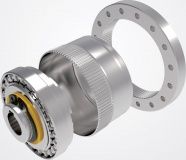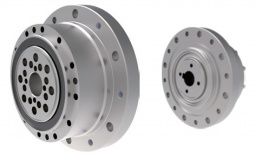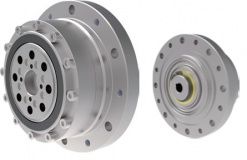 ---
The WCSG series is a compact gear unit based on the Harmonic strain wave principle.
CSG gearboxes are housed component gear sets combined with a precision cross roller output bearing & flange. A highly rigid cross roller bearing is built in to directly support (output bearing) the external load. They are a very compact, robust and easy to use gearhead solution.
Generally, the circular spline end is fixed and the flex spline is the output rotating side.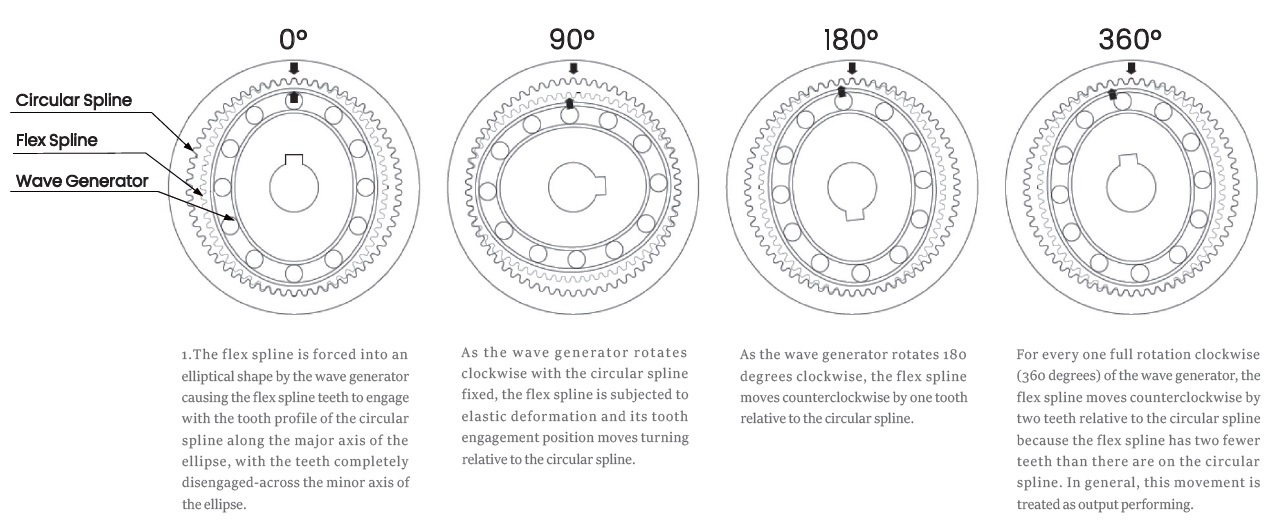 The WCSG series is available in 2 versions.
WCSG-I:
The input motor shaft is directly connected to the harmonic gear unit by means of a hollow shaft with keyway.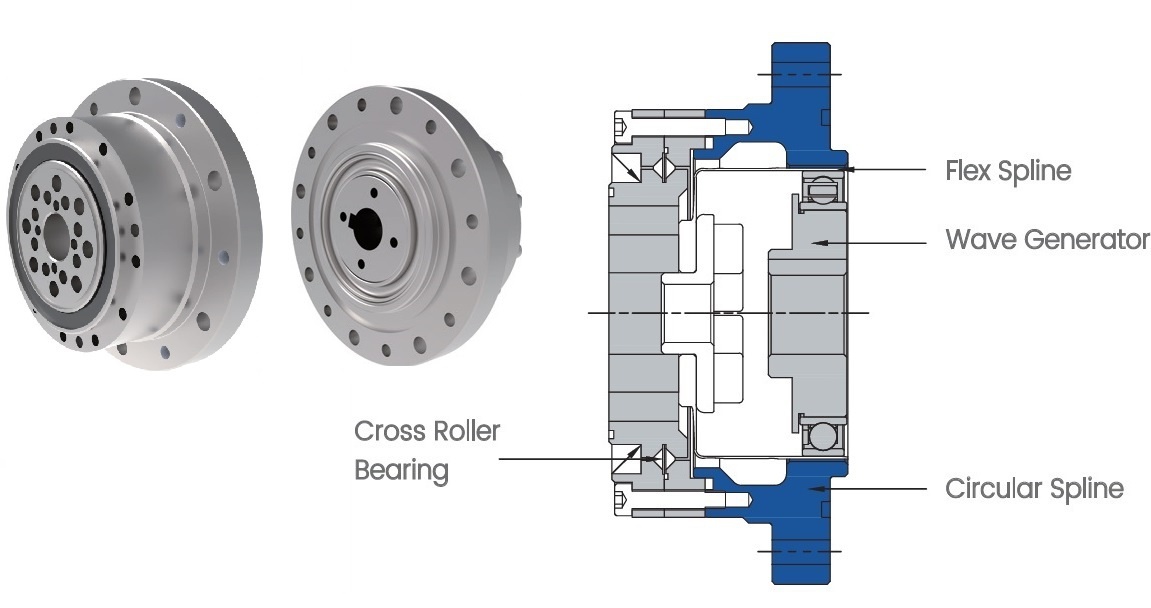 WCSG-II:
The input motor shaft is connected to the hollow shaft of the harmonic gear unit by means of a coupling.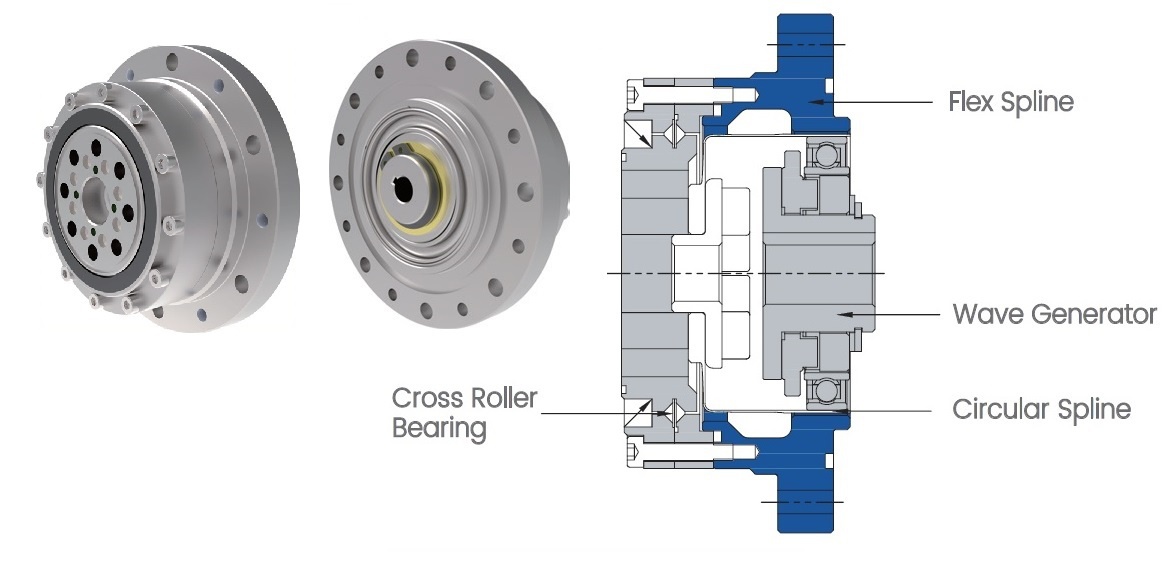 The WCSG gear unit has the same dimensions and specifications as the Harmonic Drive CSG series.
In addition to the WCSG series, Wanshsin also supplies the WCSF series, interchangeable with the Harmonic Drive CSF series.
ATB Automation supplies these gear units in combination with adapters for servomotors or stepper motors.
Assembly of the gear unit with the servomotor can take place at ATB Automation.