Flexslice EtherCAT Expansion
Date: 21 April 2017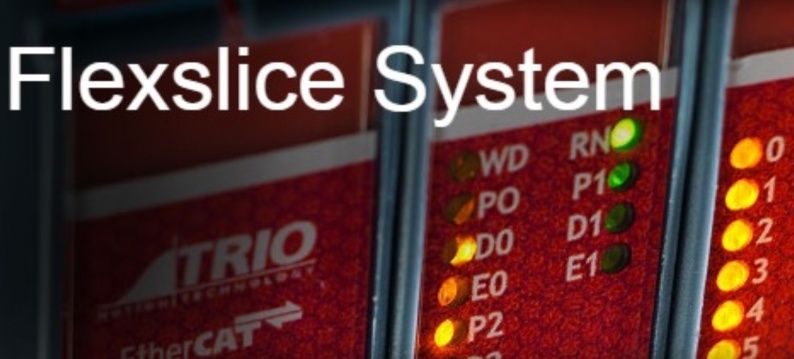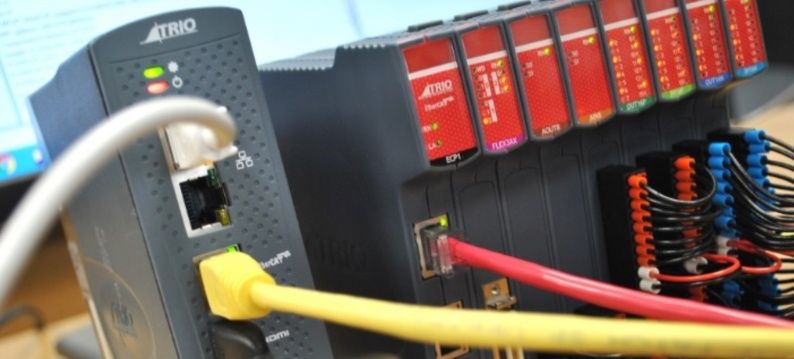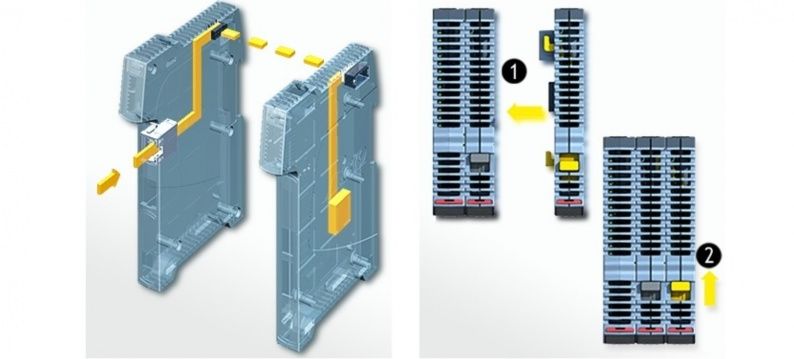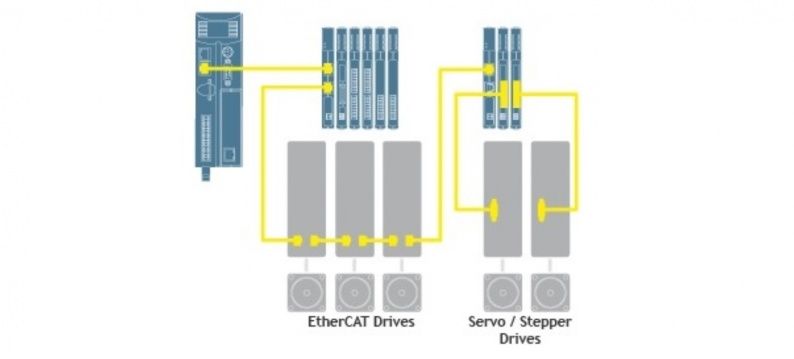 Compact, flexible and cost effective
The EtherCAT Flexslice System is designed to let you do more! It offers fast flexible expansion for motion applications and can be used with Trio or 3rd Party Masters. Trio's Flexslice input/output modules provide a robust, high speed and flexible solution for both motion control and general automation. EtherCAT cycle times down to 250μsecs are supported and the bus coupler uses EBUS technology to bring all the sub-modules on to the EtherCAT network with no degradation in performance. The Flexslice system makes available a selection of digital and analogue I/O terminals as well as motion modules with pulse + direction outputs designed for precise positioning of stepper and servo motors via suitable drive technology. The digital I/O modules have high-speed functionality. In addition, analogue modules and axis modules may be fitted to make a superbly tailored system that can be placed remotely from the master if needed. All Flexslice modules support automatic addressing with the master to automatically detect and configure the modules on startup. The bus coupler supports up to 16 input/output modules which have a positive mechanical lock and bus connector, making a reliable EBUS connection through the backplane. The complete assembly can be DIN rail mounted.
The Flexslice begins with the coupler
The coupler is connected to the network via the upper Ethernet interface. The lower RJ45 socket may be used to connect further EtherCAT devices in the same position. earth from the In the EtherCAT network, the P366 Flexslice coupler can be installed in any position in the Ethernet string, making it suitable for operation close to the master or at a remote.
Up to 16 Flexslice Modules are supported per P366 EtherCAT Coupler. Extra stations can be added to the network using the second EtherCAT port. Following Flexslice Modules are available:
Easy to install
The positive "click-to-lock" mechanism firmly clamps Flexslice modules to each other to form a Flexslice station. Simply push each module together and slide the quick release locks into position.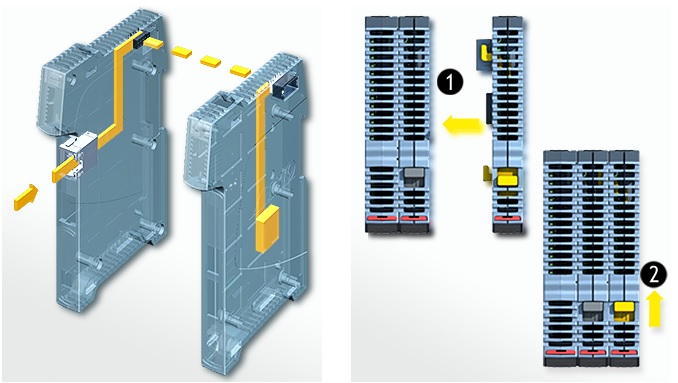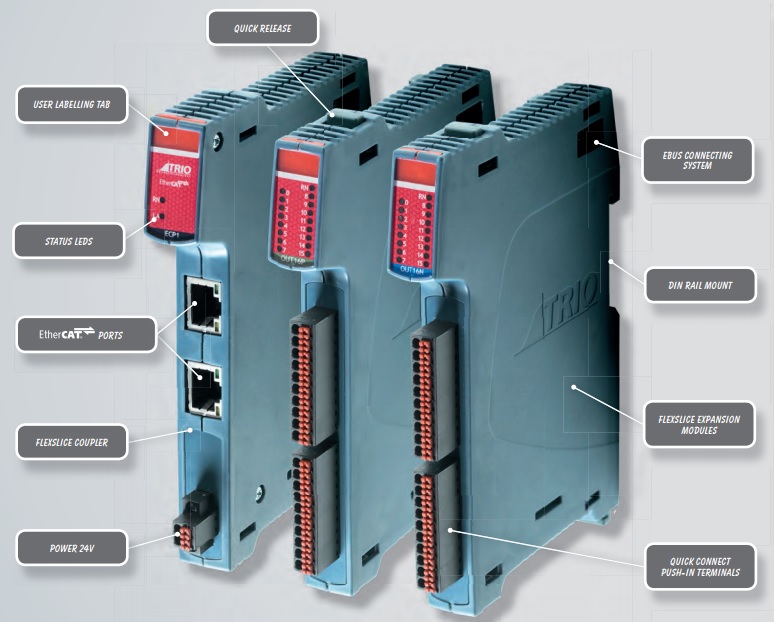 For more information and the manual go to the productpage Flexslice EtherCAT Coupler