IAI cartesian robot system positions sheet material at Haeger Europe
Date: 25 May 2013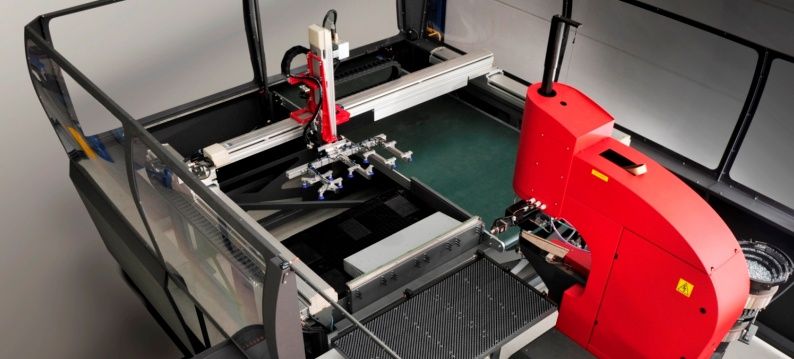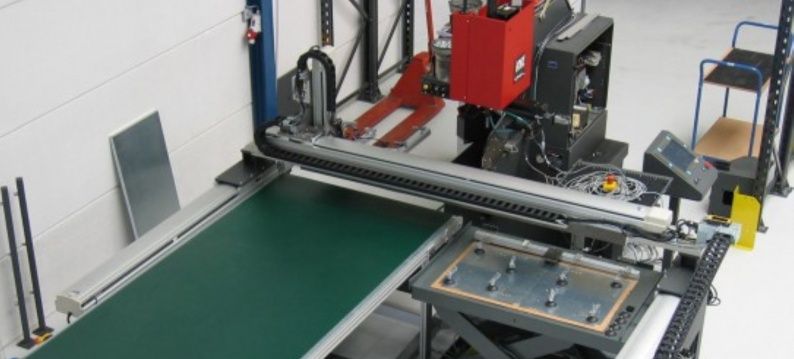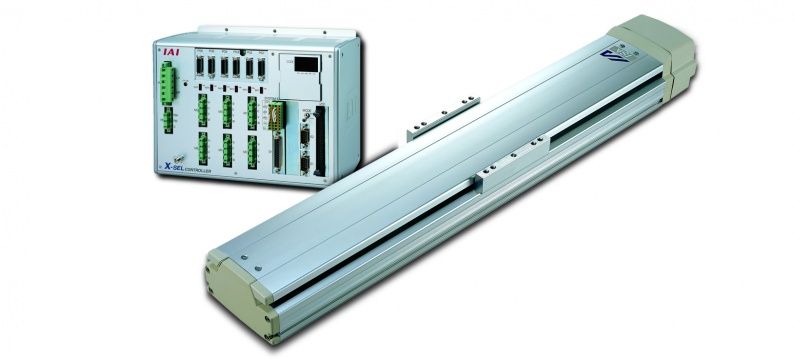 Haeger Europe is part of a global group with also offices in USA and China. Haeger is a worldwide leader in the field of insertion machines, which are machines for molding parts such as bushings and screws in sheet metal. The latest development is a handling system to position the sheet metal for the insertion machines. Herewith a cartesian robot positioning system of IAI Industrial Robots is used.
Compact Cartesian robot
For handling of sheet meterial weighing up to 12 kg, a large range is required: 1200 x 2000 mm horizontal
and 300 mm vertically. In order to be able to position it precisely and dynamically a Cartesian robot is developed with the IAI actuators from the IS-series. Due to the rigid construction, the cartesian robot reaches a feeding rate of 980 mm / s, with a repetition accuracy of 0.05 mm.
Due to the compactness of the electric actuators the machine is kept within very limited dimensions.
Multi-axis positioning controller
As basis of the cartesian robot are two electric actuators being appleid in the horizontal plane which are coupled in master-slave. Altogether the IAI XSEL positioning controller is controlling four actuators. By interpolation motions are performed simultaneously within a safe operating range. As a result the capacity is fully utilized.
Simple programming
Haeger experiences the basic programming of the movement and controlling of the Cartesian robot as very simple. Via an Ethernet connection The XSEL is communicating with higher level controlling system of a complete automation line-up. The first systems are now working satisfactorily.
Read more information and documentation about the IAI Cartesian robot »