Sales team ATB Automation on training at NEFF
Date: 22 June 2022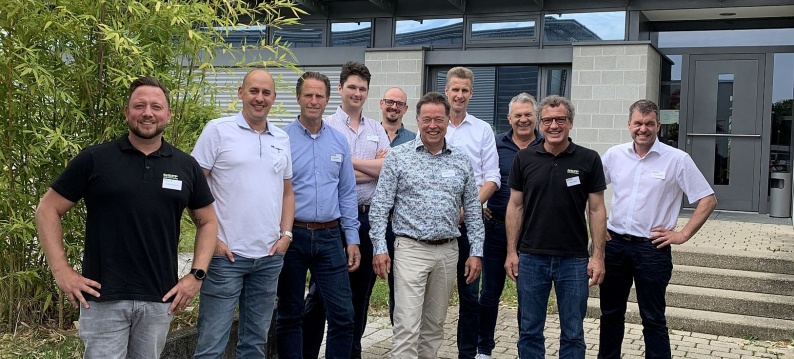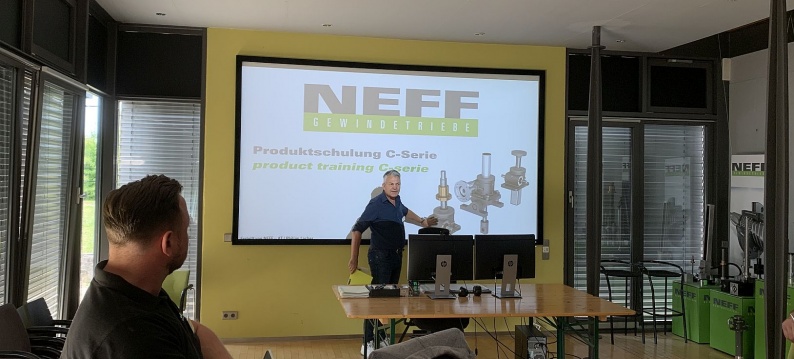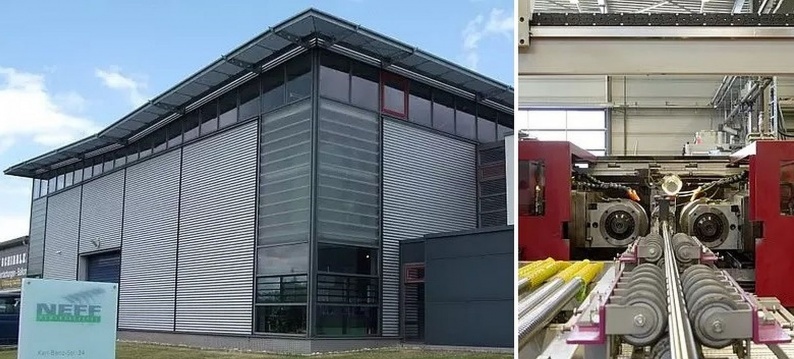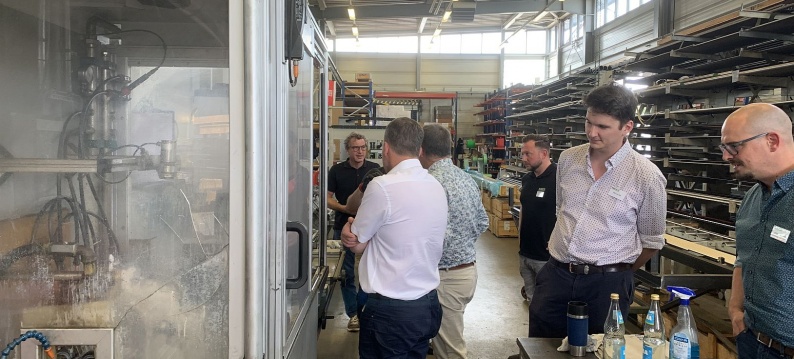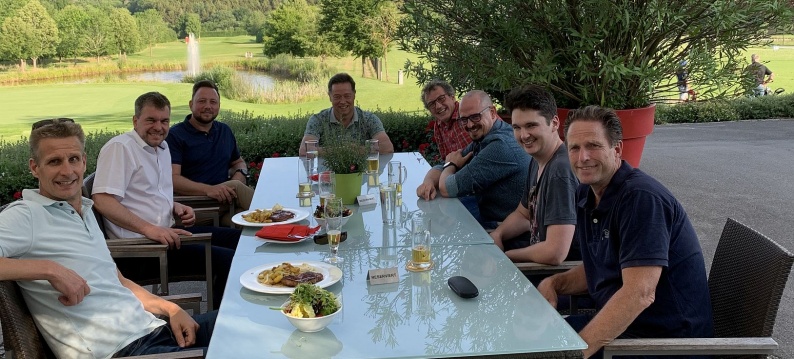 Knowledge and quality under one roof
ATB Automation represents NEFF spindles and screw jacks in the Benelux for a few months now. To keep our knowledge about screw jacks high, we recently drove with 6 people from our sales team to Weil im Schönbuch to follow an extensive training at NEFF Gewindetriebe.
In addition to the various "standard" lifting elements, we learned a lot about the telescopic screw jacks, such as the M-Teg and S-Teg. Where installation heights are limited, these spindles can offer a solution.
It is also always nice to see the production processes. One of the great advantages of NEFF is that they produce their own spindles, both ball screw and trapezoidal spindles. This offers a lot of flexibility and gives them control over important quality. Processes including rolling, hardening, polishing and various operations on the spindle ends are all in their own hands.
We ended the training day with a delicious dinner!
Thanks NEFF!!