Stöber SDS5000
Servo drive
Stand alone servo drive
1,7 – 60A nominal (peak 250%)
Including motion software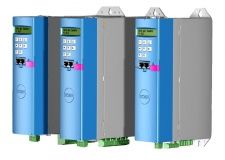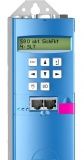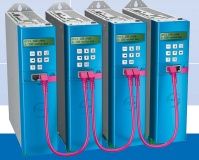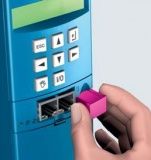 ---
STÖBER servo controls for SMS servo drives suitable for precise torque control, speed control and position control for demanding control tasks. Power range 0.45 to 45 kW.
Integrated Bus for:
Commissioning and monitoring multiple controllers from PC.
Commissioning and monitoring multiple controllers via www.
Electronic coupling and synchronization between different controllers.
Suitable for EnDAT encoder (single-turn and multi-turn) or resolver (with optional card REA5001).
Rated currents from 1.5 A to 50 A (peak 2.5-fold) with servo control.
Power supply servo inverter:
1x 230 Vac + 20% / -40% 50/60 Hz (to 3,0 A).
3 x 400 Vac + 32% / -55% 50/60 Hz.
External 24V auxiliary power.
Optional CAN bus, Profibus DP, ProfiNET or EtherCAT.
Expandable with additional I/O cards for additional analog or digital inputs and outputs.
24V fail-safe brake control system.
Integrated filter and fan.
Including various applications such as:
Speed control
Positioning Command
Synchronous operation
Cam profiles
Intelligent controller