Stöber SDS5000
Servo drive
Stand alone servo drive
1,7 – 60A nominal (peak 250%)
Including motion software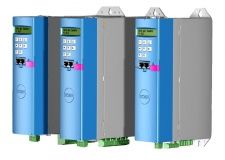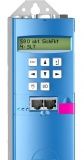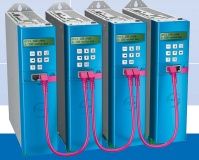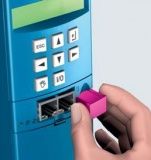 ---
STÖBER servo controls for SMS servo drives suitable for precise torque control, speed control and position control for demanding control tasks. Power range 0.45 to 45 kW.
Integrated Bus for:
Commissioning and monitoring multiple controllers from PC.
Commissioning and monitoring multiple controllers via www.
Electronic coupling and synchronization between different controllers.
Suitable for EnDAT encoder (single-turn and multi-turn) or resolver (with optional card REA5001).
Rated currents from 1.5 A to 50 A (peak 2.5-fold) with servo control.
Power supply servo inverter:
1x 230 Vac + 20% / -40% 50/60 Hz (to 3,0 A).
3 x 400 Vac + 32% / -55% 50/60 Hz.
External 24V auxiliary power.
Optional CAN bus, Profibus DP, ProfiNET or EtherCAT.
Expandable with additional I/O cards for additional analog or digital inputs and outputs.
24V fail-safe brake control system.
Integrated filter and fan.
Including various applications such as:
Speed control
Positioning Command
Synchronous operation
Cam profiles
Intelligent controller
Software support by ATB Automation

The software engineers at ATB Automation assist in programming and commissioning via the help desk or on site

Flexible with bussystems

Besides control with I/O the drive can also be controlled with EtherCAT and ProfiNet.
The SD6 drive also has the CANopen option available.