Leadshine: especially a lot of drive and drives!
Date: 25 September 2019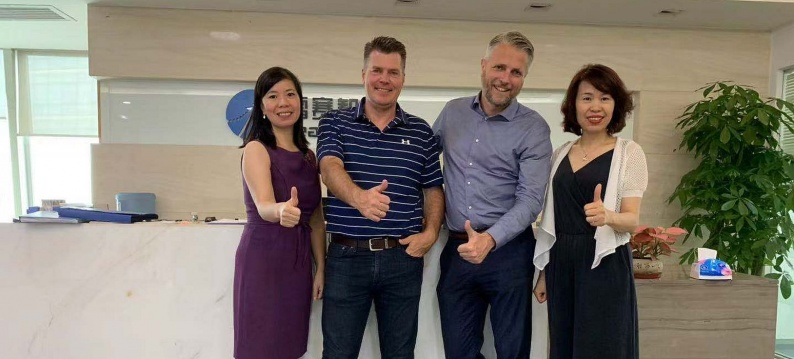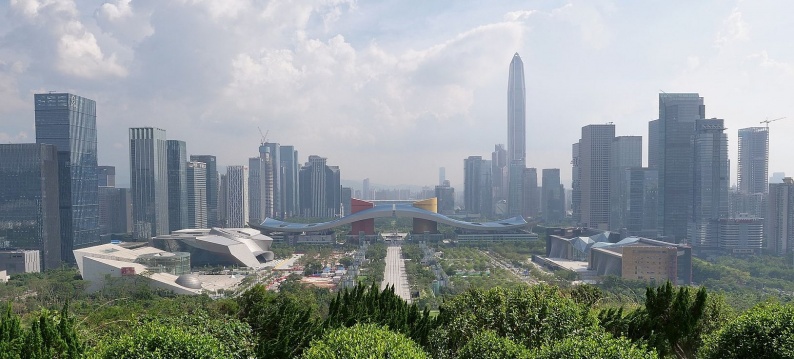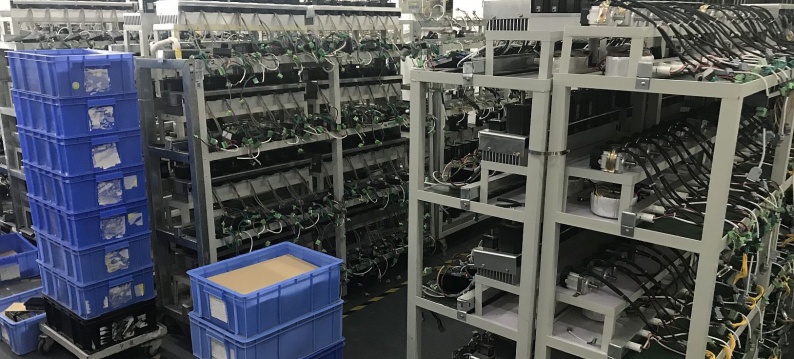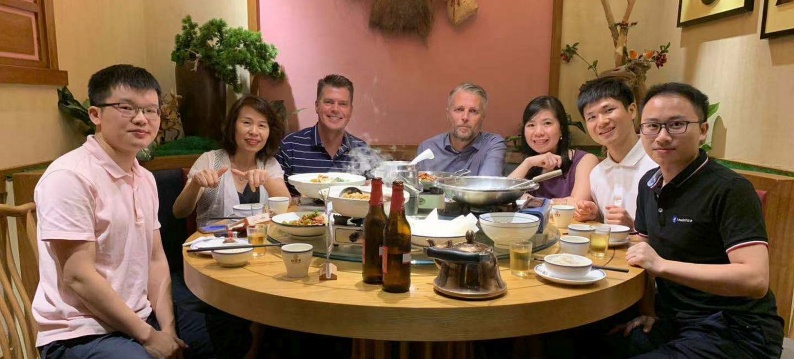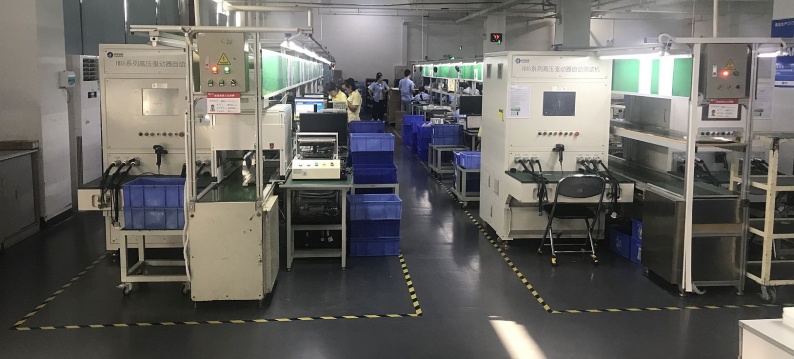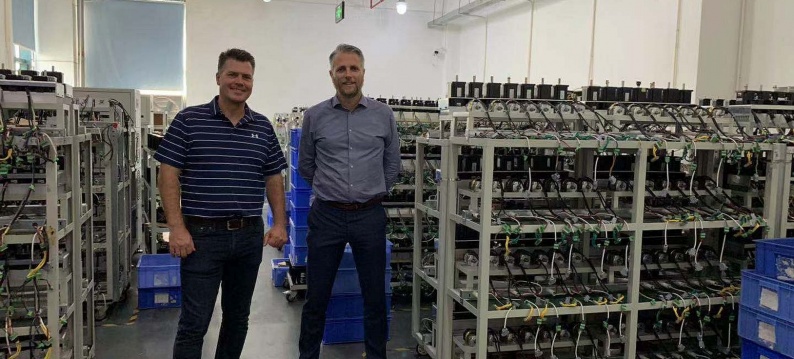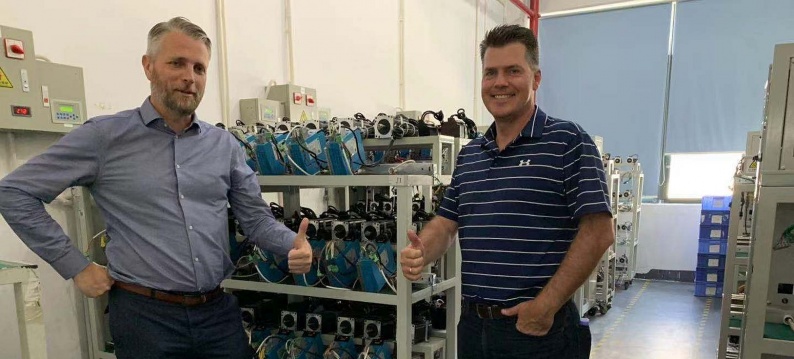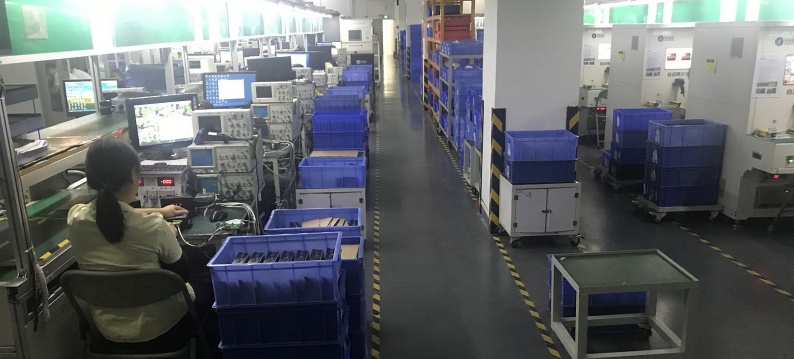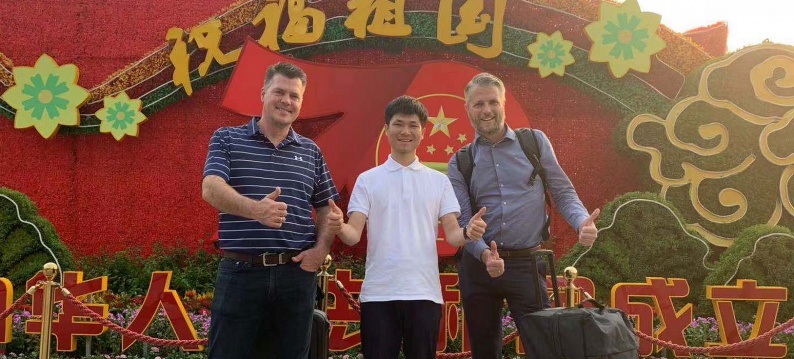 For the past 4 years, ATB Automation has been researching the Chinese market for quality reliable suppliers with its motion control program. Wanshin and the Estun group, which Trio Motion Technology now belongs to, are good examples of this. In addition to our renowned suppliers from Europe and the USA, the aim is to obtain other suppliers for more low-cost markets so that ATB Autmation can also offer a suitable solution there. Over the past 2 weeks, Peter Hamersma and the undersigned have made a very successful journey through the always surprising China. We first visited the CIIF fair in Shanghai, the Chinese variant of the SPS fair. Then Estun in Nanjing and Wanshsin in Changsha to strengthen relationships, discuss current items and see the latest developments. For example, at Wanshsin we met the developers of the new range of Harmonic Reducers.
Shenzhen - high technology city of China
After visiting Wanshsin (Hunan) we took the express train to Shenzhzen, a journey of 800 km in less than 2 hours. Fantastic! And for the first time in the more "tropical" and even warmer south of China. And what a city! What 30 years ago was still a fishing village of ten thousands of inhabitants has grown into a metropolis of almost 20 million inhabitants. Shenzhen was designated in the 1990s by President Jiang Zemin as a so-called special economic zone, or an area within which special laws apply that make foreign investment more attractive, for example. And so a metropolis was created right opposite Hong Kong where high-tech industries such as the automotive industry flourish.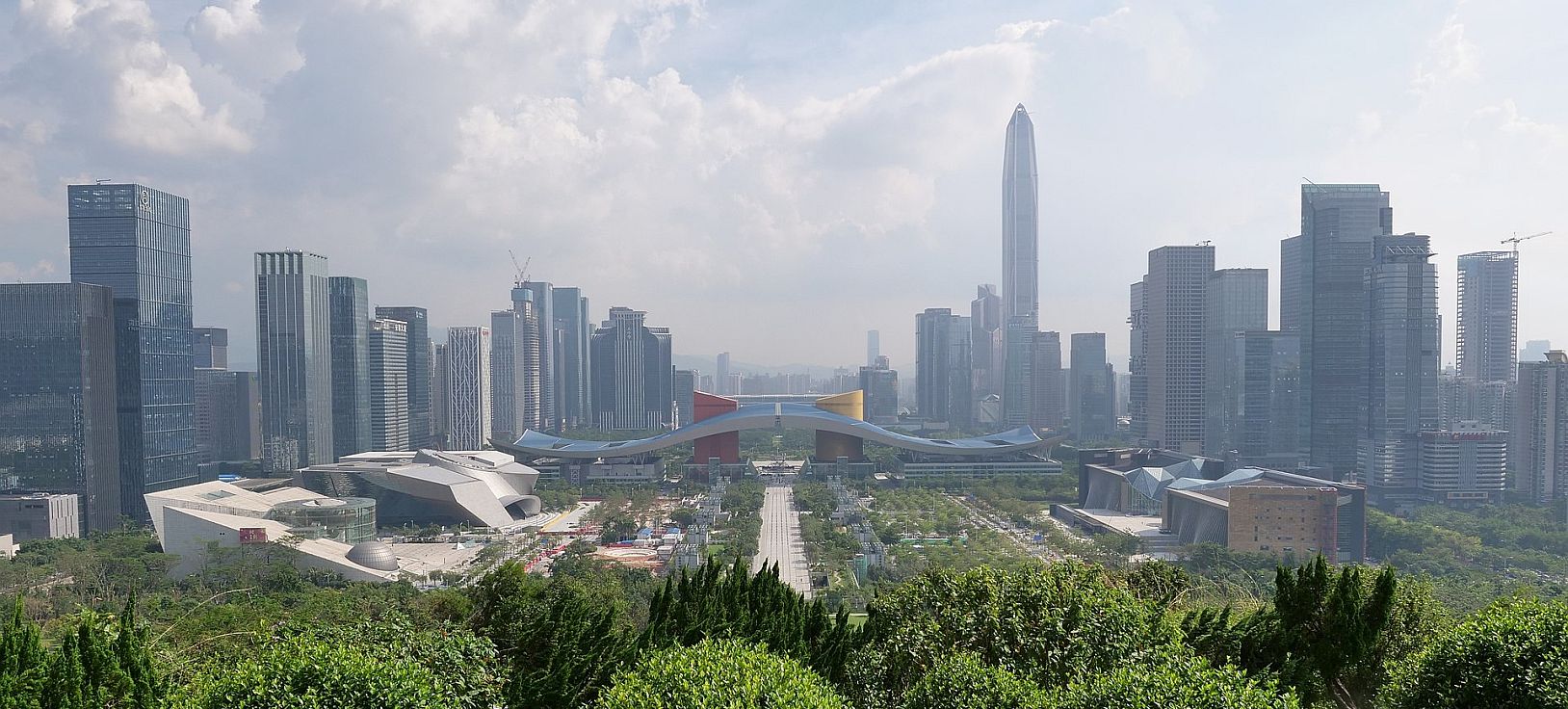 Leadshine - lots of drives and lots and lots of drive
In Shenzhen we first visited CCM linear technique and a day later Leadshine. The reason for visiting Leadshine is our search for reliable and affordable brushless DC servo motors and drives, especially for the AGV industry. An increasingly booming market. The appointment was already made in the summer and at the CIIF fair in Shanghai we had already met founder and owner Dr. Warren Li. Upon arrival at the head office, we were overwhelmingly and warmly welcomed by the overseas sales team. A young team with a remarkable amount of drive and yet also a lot of experience. Not only a lot of experience with motion control, but also with Western culture. Partly because some of them have studied and lived in Europe and America. This is where we actually found out what a great company Dr. Warren Li has set up in less than twenty years. Technology comes first. Significant here is that of the now 1000 employees, a quarter consists of R&D engineers. And perhaps even more telling is the fact that they now have a production capacity of more than 1.5 million drives per year!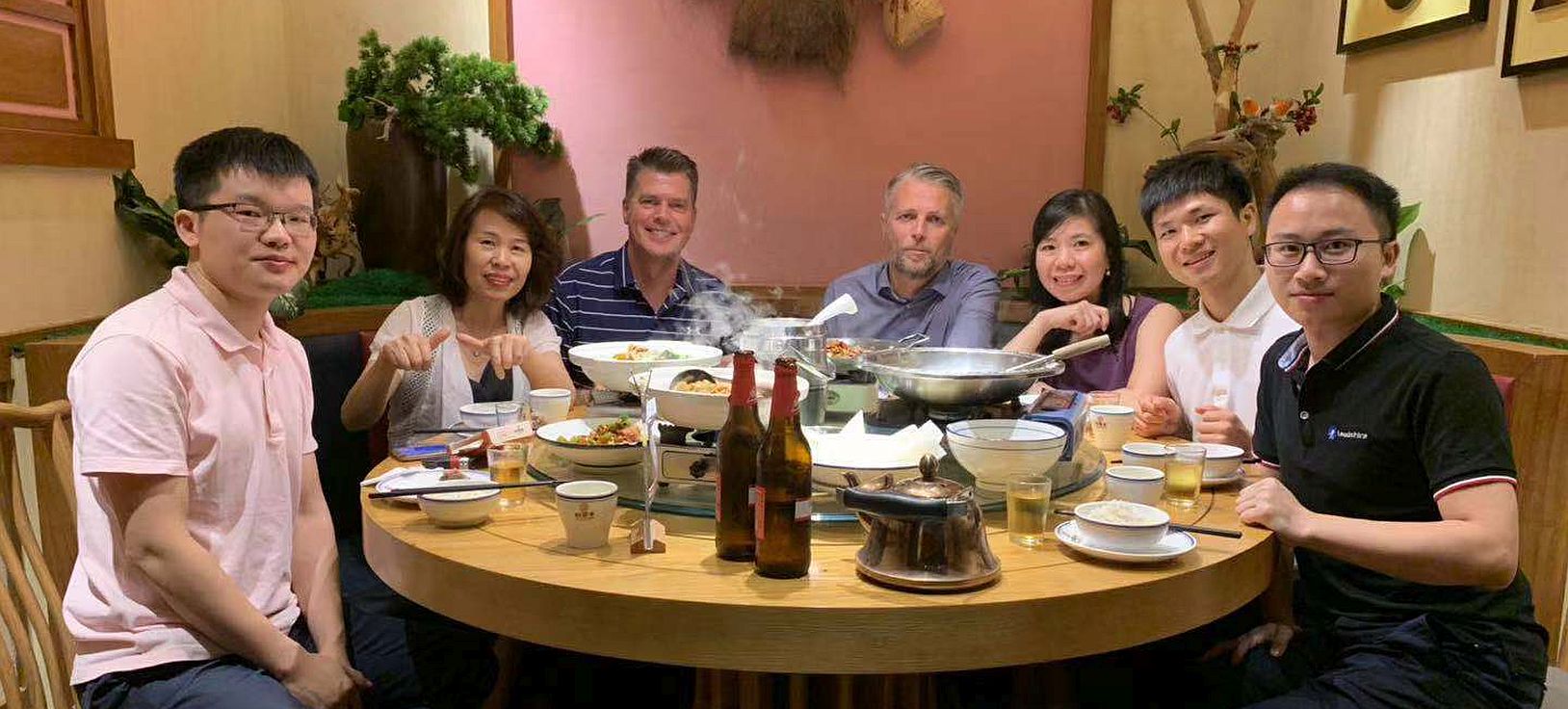 After a very successful Cantonese "lunch" with the whole team, we were amazed again during the afternoon trip in the factory. Just like at Estun, a very disciplined and clean environment, where employees are working in good conditions and with great pleasure. One and a half million drives per year are 5,000 per day! Quality comes first, we have seen it with our own eyes. A team of dozens of employees is only involved in handling for testing, each drive is placed in an endurance test.
In short, many drives and an awful lot of drive, for everyone!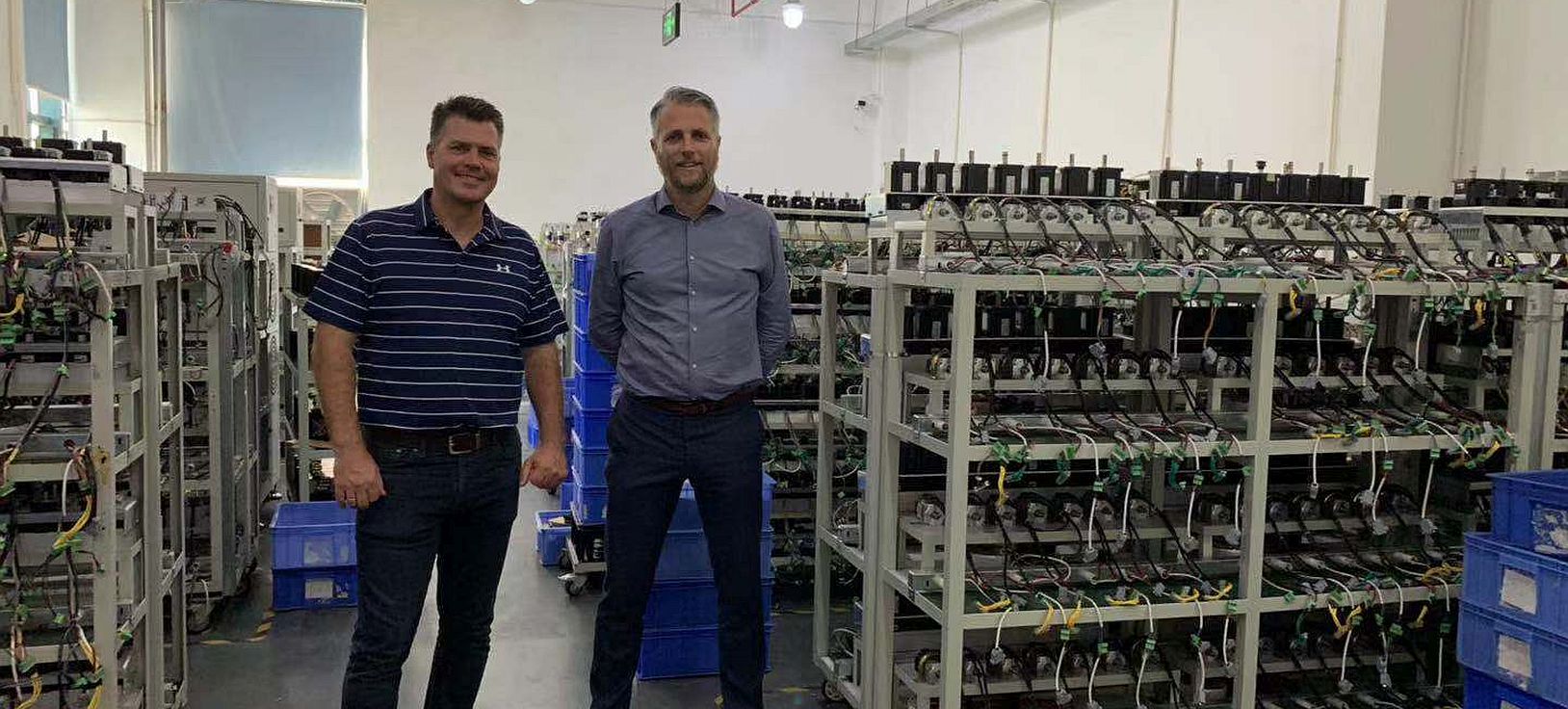 ATB Automation and Leadshine?
Does Leadshine fit with ATB Automation? Looks like it. The program of brushless dc servo motors, which we came for, fits very well. But we are also very positively surprised by the possibilities with the stepper drives with EtherCAT. Works perfectly with our Trio motion controllers as well as with other renowned brands such as Beckhoff and Omron. That gives a lot of confidence. They also keep busy in the field of ac-servo technology and safety. And given what has been achieved in 20 years, this will continue. But the most important thing is the positive feeling with the people. Despite the young age, knowledge and motivation are dripping off. They have been working there for a long time, feel like one big family. We flew back via Hong Kong with a very positive feeling.
The European market for Leadshine is still open. People are ready with the right CE products, manuals, etc., but also especially with the team that is ready to support us. Tests and pilots will follow in the coming months, hopefully with the same experience as we have built up with Estun and Wanshsin.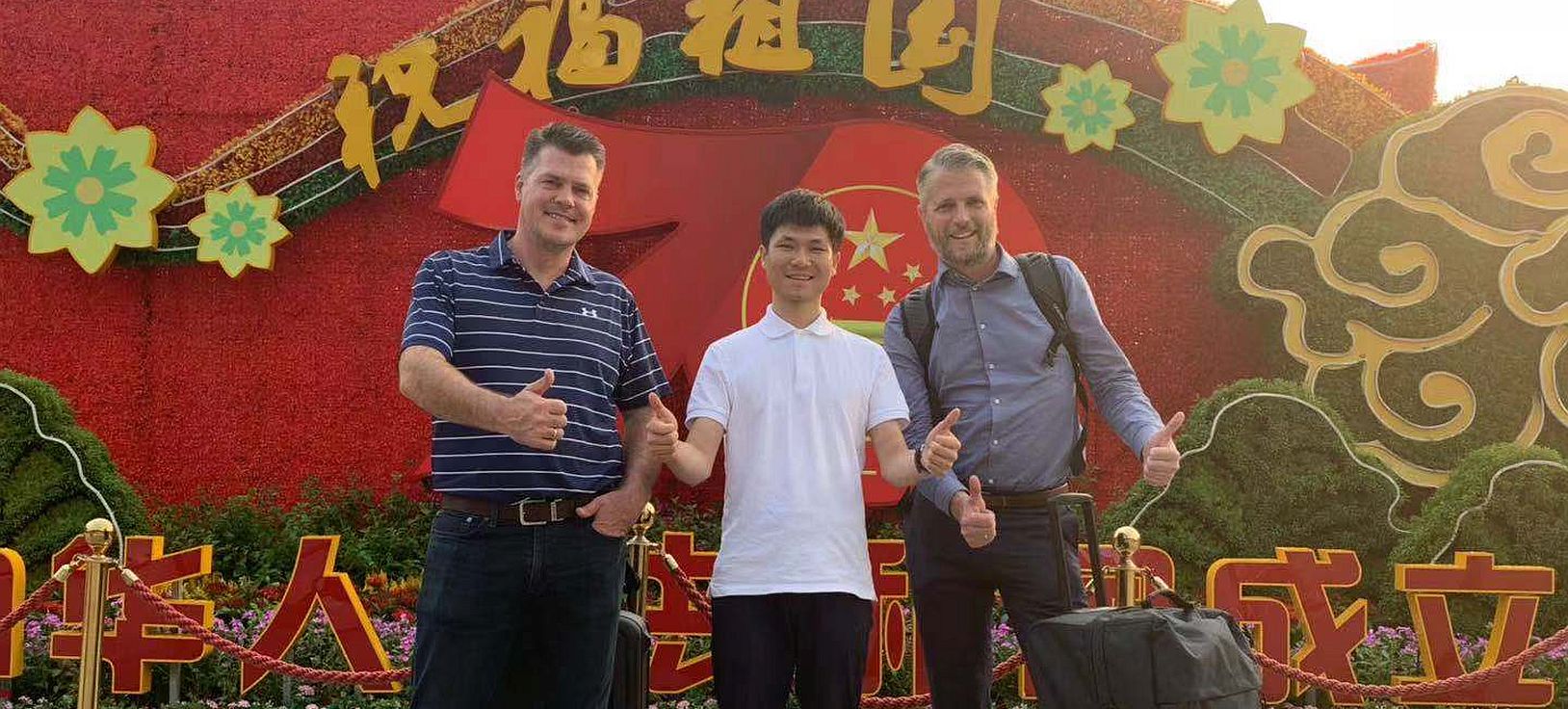 ---
---
0 comments