Prevent maintenance costs with modular belt scraper system
Date: 24 July 2016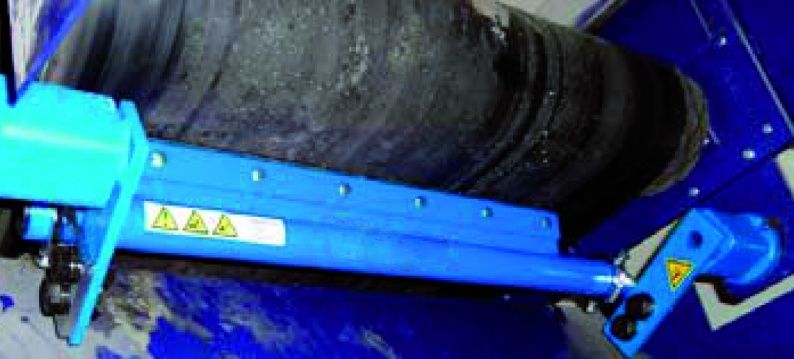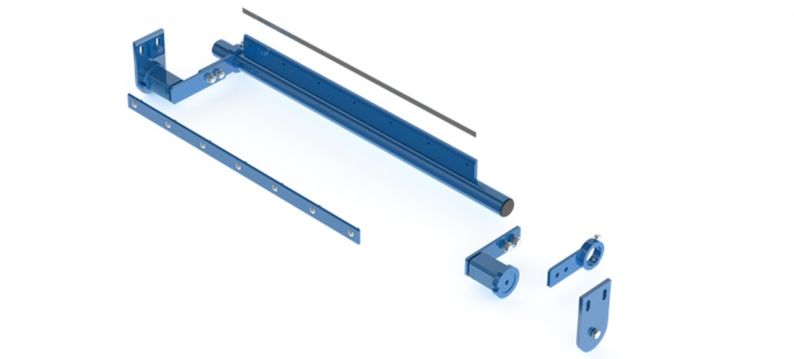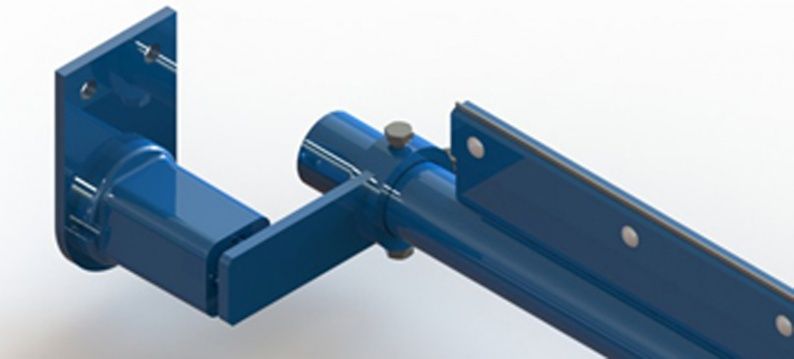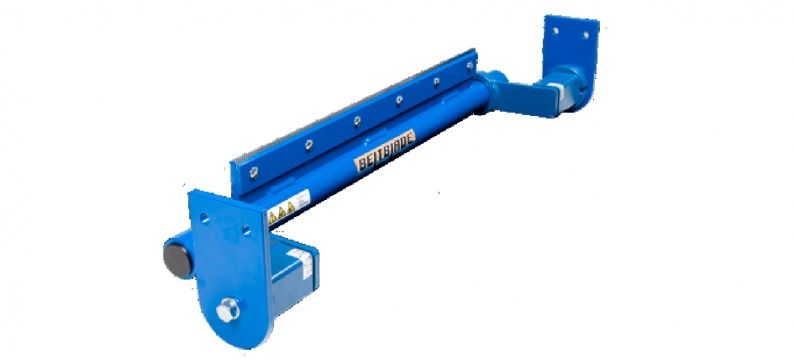 Many of our customers use belt scrapers for rubber conveyor installations. Not only end users, but also the machine manufacturers. The need for belt scraper has already proven itself. Are they not applied, the costs will rise significantly. Dirt and residues remain sticking to the conveyor belt on the return part. The drive can fail and or get damaged, resulting in high maintenance costs.
"The modular belt scraper system uses the extremely long life time of the Rosta tensioner and "convenience" for customers."
So far Rosta tensioners were applied as single components as optimal, maintenance-free and automatic hold down system for belt scrapers. The belt scraper is mounted underneath the conveyor belt to scrape off residual material of the rubber conveyor belt. A simple application, but one that must be operational under all weather conditions. And of course with a long service life. To fulfill these requirements more easily we now supply all Rosta components for a complete modular belt scraper system. Simple and extremely efficient.
Composition modulair belt scraper system:
2 ROSTA tensioners, type SE27 or SE38
2 mounting plates to mount the Rosta tensioners to your conveyor belt.
2 mounting eyelets to connect the belt scraper with the Rosta tensioner.
1 belt scraper (for belt width 500mm to 1.400mm, 7 widths available).
Advantages :
Automatic tensioning system for permanent contact with the conveyor belt.
Automatic absorption of irregularities in the belt.
Easy to mount.
Maintenance free.
Weatherproof.
Simple change of abrasive scraper segment.
Modulair applicable for all belt widths.
Readily available from stock.
We can offer several variants. Inquire about the possibilities and use the advantages of Rosta modular belt scrapers:
+31 297 38 05 59
+32 2 334 99 99
---
---
1 comment
Mr Deepak