Rosta motorbase for ATEX environment
Date: 18 March 2016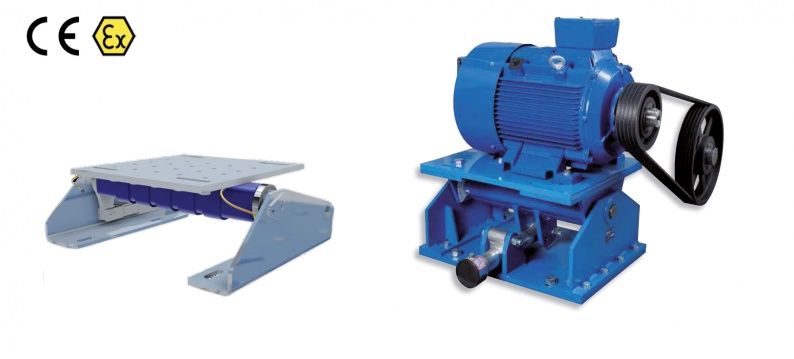 Maintenance-free belt tensioning
The Rosta ATEX motorbase is a maintenance-free mechanical pretensioning unit, offering the ideal belt tension. This force is developped according to the test force recommendations of belt suppliers.
The ATEX motorbase is an exclusive Rosta product for tensioning belts. It is a self tensioning system, not needing any additional check or compensation after installation. The maintenance-free motorbase has a nearly infinate lifespan when correctly installed.
The ATEX motorbases are designed specifically for use in hazardous areas for gas presence IIC group, temperature class T5.
ATEX motorbase applies to the following EN standards :
EN 1127-1:2011
EN13463-1:2009
EN13463-5:2011
Rosta motorbase ATEX appropriate for the areas :
Zone 1 for gas presence IIC group, temperature class T5
Zone 21 for dust presence, max surface temperature T100°C
Embient temperatures from -40°C to + 80°C
In addition, because the motorbase is designed to provide the ideal belt tension, constant transmission of nominal torque and less energy consumption, the lifetime of the belt is extended.
More information?
Download the catalog from the Rosta ATEX motor base product page »
Call or mail André Hop: