New Trio motion coordinators
Date: 2 March 2012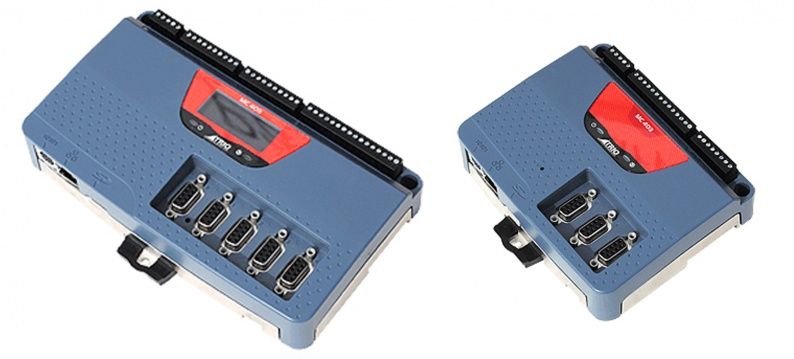 Trio Motion Technology has expanded her Motion Coordinator series with two new motion and machine controllers, using the latest high performance 533 MHz ARM11 processor.
Motion controller MC403
The Trio motion controller MC403 provides up to 2 axes of servo plus a master encoder exis or up to 3 axes of stepper control.
Motion controller MC405
The Trio motion controller MC405 provides up to 4 axes of servo plus a master encoder axis or up to 5 axes of stepper control. The 6 MHz servo encoder ports can be either incremental or one of three popular encoder types; SSI, Tamagawa or EnDat. Additionally the 5th axis can be used as a stepper, reference encoder input or a sync encoder output.
The motion controllers MC403 and MC405 ... They feature respectively 8 and 16 axes in software. Any axes not assigned to built-in hardware can be used as virtual axis. The built-in Ethernet port allows programming and connection of common HMI alnd PLC protocols directly to the motion controller. User programs can be written in Trio's established multi-tasking TrioBASIC language using the powerful Motion Perfect application development software. Every axis can be programmed to move using linear, circular or helical or spherical interpolation, electronic cams, linked axes and gearboxes. Available as option is the industry standard IEC 61131-3 PLC programming system.