Stöber Quattro Power planetary gear units
Date: 1 October 2008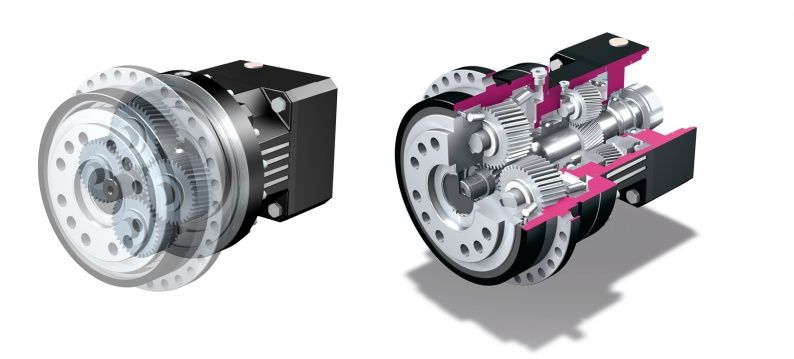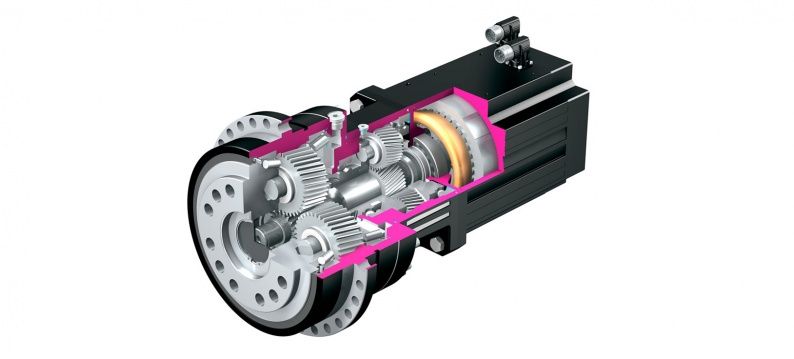 NEW: Stöber Quattro Power planetary gear units maximum power density
De new Quattro Power PHQ/PHQA planetary gear units has been developed for applications where high torque and the highest torsional stiffnes is required, such as machine tools, handling systems, machine centers and robots. The heart of this construction is a helical planetary transmission with four planet gear wheels. As a result, 30% more torque is transmitted, and the torsional stiffness is 35 to 80% larger than the same planetary gear units with three planet gear wheels.
Backlash smaller than 1 arc minute
The PHQ gearbox has a backlash of less than 3 arc minutes. At the PHQA gearboxes the toothings are still extra processed (honed), whereby the backlash is less than 1 minute of arc. Both series are available in four sizes with output torques from 950 to 10,000 Nm and a torsional stiffness of 204 to 1823 Nm / arcmin.
Suitable for any type servo motor
They are available in two-stage and three-stage design with transmissions up to 600: 1.
The Quattro Power planetary gearboxes are suitable for connection of any type servo motor through the modular motor adapter and backlash-free coupling. They are also available with the directly mounted Stober servomotors