New IAI RCP4 high end electric linear actuators
Date: 27 March 2014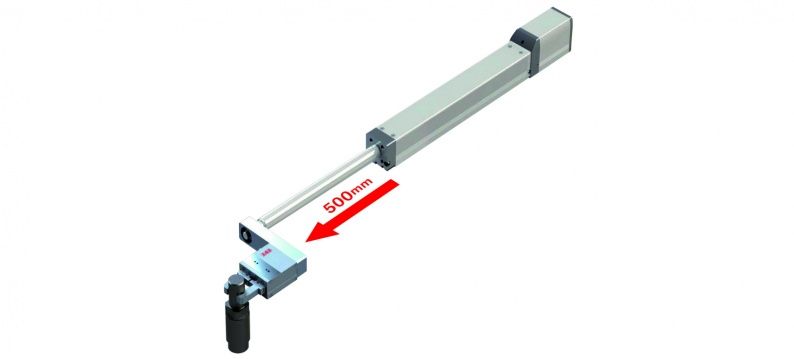 The new RCP4 series 24 VDC high end electric cylinders from IAI is designed as a replacement for pneumatic cylinders. The IAI RoboCylinder RCP4 linear cylinders are available in two types, a directly driven slider or rod axis with the motor. Each in two variants, arranged as an extension of the cylinder's longitudinal axis, or as short variant with a drive deflection in which the motor and axis are positioned parallel to one another.

In addition, for special environmental conditions, IAI offers the slider axis in a special cleanroom series RCP4CR, suitable for cleanrooms of the ISO cleanliness class 4, as well as a special dust/splash-proof series RCP4W with protection degree of IP65.

The actuators with slider axes are available in three sizes with widths of 52, 58 and 73 mm, and for the rod axes two sizes are available with an external diameter of 52 and 61 mm. The maximum permissible load extends from 370 to 673 and 1094 N with corresponding horizontal payloads of 20 to 80 kg. The maximum stroke extends from 50 to 800 mm for sliders and to 500 mm for the rods. The slider type is suitable for speeds up to 1440 mm/s, and the rod axis up to 800 mm/s.

The corresponding high performance controller PCON-CA offer quick and easy commissioning of the RCP4 series actuators. Software function modules are available for all standard controller manufacturers. In addition to CC-Link, DeviceNet, RS485 and pulse/direction interface, the Profibus DP field bus interface is also available for activation, parameterisation and diagnosis. In addition, the open interfaces EtherCAT and EtherNet/IP are also available for implementation in industrial Ethernet networks.