Rack and pinion drives with synchronous servo motors
Date: 10 November 2021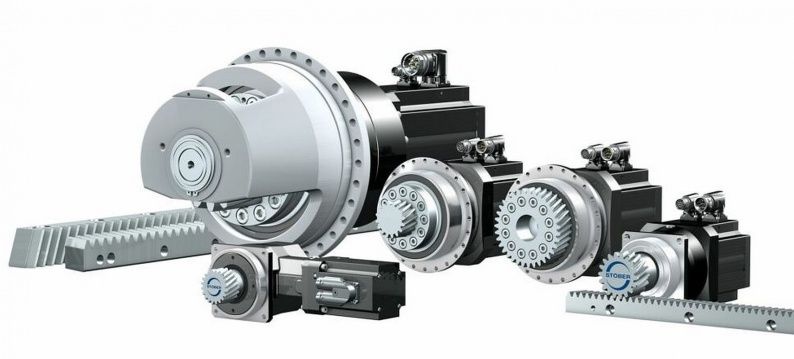 From full rotation into linear motion
With the innovative system concept for rack and pinion drives, STOBER has developed a compact, easy-to-use system with process reliability that is precisely tailored to the application areas of machine tools, automation and robotics.
By combining them with our planetary or helical bevel gear units and STOBER servo motors, you get the benefit of extremely compact, highly dynamic drive solutions.
Compact servo gearmotor with pinion mounted
The Stober rack and pinion drives are versatile, ready-to-install solutions that are adapted to meet the various requirements in terms of load capacity and precision.
All pinion designs are available in combination with STOBER planetary gear units, and the ZV series can also come with helical bevel gear units.
Optimal: All STOBER EZ series motors can be directly attached to the gear unit in any size you need – without any adapters.
Omitting the motor adapter means that you benefit from lower mass moments of inertia so you get the most out of the dynamics of your drive.
Available with 4 types of pinions
ZV…EZ: High flexibility for automation and robotics
ZR…EZ: High speed due to high feed velocities
ZTR…EZ: High performance for demanding drive concepts
ZTRS…EZ: High force for maximum power density
Download the catalog with all combinations here.
Total solutions including servo drives
The Stöber rack and pinion systems can be supplied as a total solution, including a servo controller equipped with various fieldbus systems and safety solutions. In addition, the servo motors can also be provided with encoder feedback for various other renowned brands of servo controllers.

More information?
Mail to stober@atbautomation.eu