Highest durability with Exlar high-capacity rollerscrew actuators
Date: 9 May 2018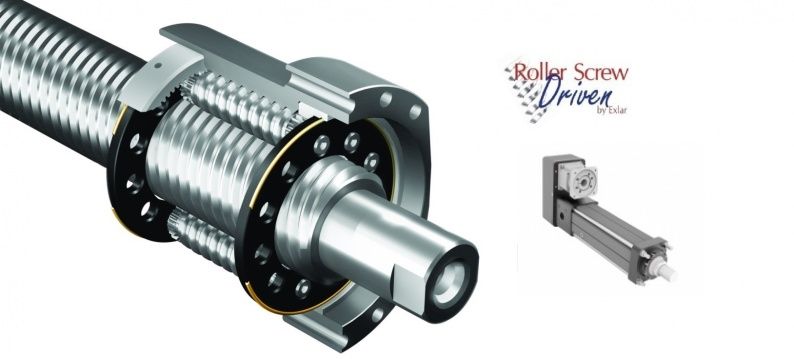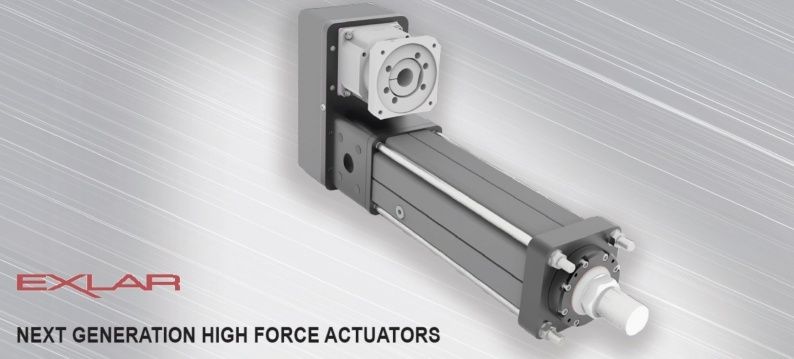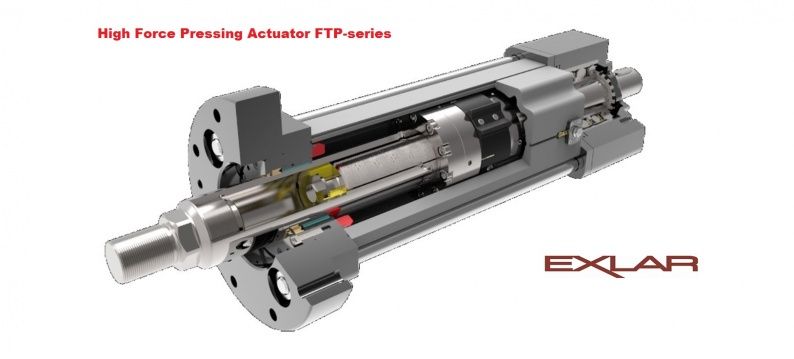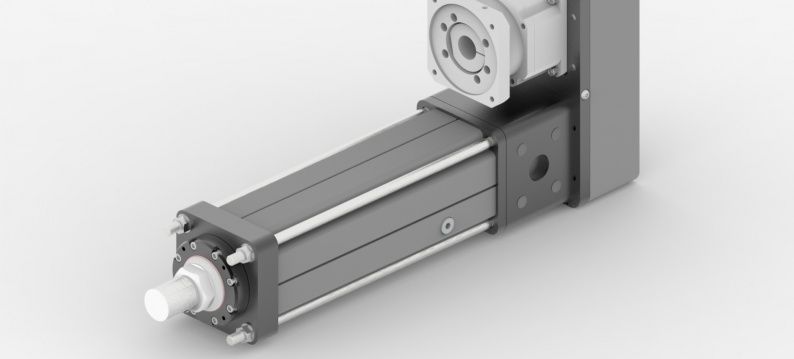 New: High Capacity Rollerscrews (FTX) and special edition for compressive applications (FTP)
The FTX-series is equipped with a high-capacity rollerscrew which makes the actuator suitable for heavy duty applications and high operating hours. The high dynamic bearing number of the nut results in a high durability. This makes it ideal as a environmental friendly alternative for hydraulic actuators. Exlar has launched the FTX-series as the newest generation and replacement for the FT-series.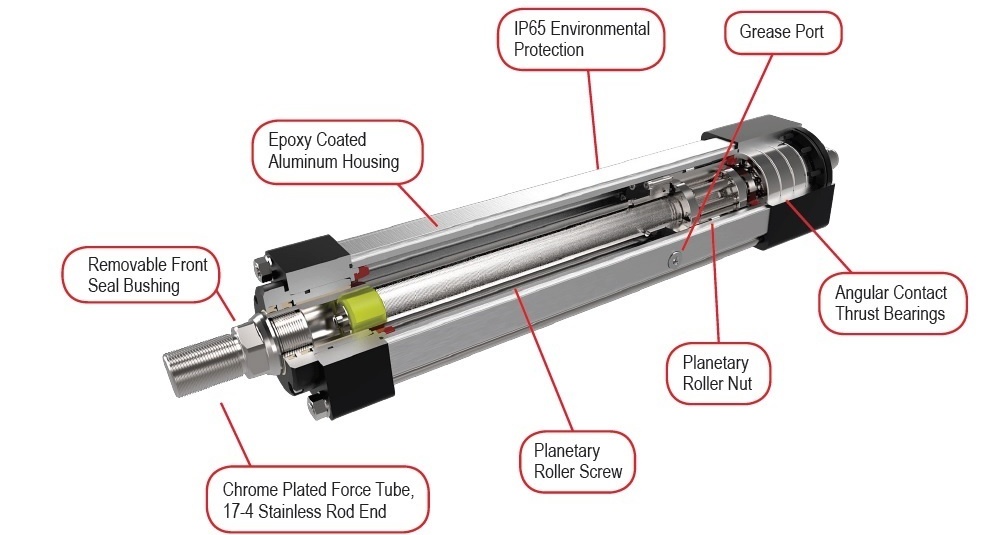 Features FTX-series
4 building sizes
Maximum force 178 kN
Stroke length 150 - 900 mm
Maximum speed 1500 mm/s
Protection class: IP65
Greased (grease nipple standard present)
Modular mounting system
Optional with terminal switches
Modular assembly of a servomotor or planetary case
By means of standard adapters for a lot of servomotors and planetary cases the drive is very easy to mount.


The next mounting possibilities are available:
in a line with a connector
parallel mounting by a gear belt with reduction 1:1 or 2:1 provided with tensioning roller.
Modular and flexible ways for assembly in the machine
The axis of the actuator is available with a male or female
screw stud.
The aluminium housing has a slot. The optional mounting system can be assembled very easily in this housing.
front flange
fork on the backside (rear clevis)
eye on the backside (rear eye)
torque braces on the side (trunion)
Home and terminal switches
Optional terminal switches are provided. There is a magnet mounted in the nut. In the aluminium profile of the housing the switches can be mounted in any desired position.
FTP-series: special actuator for compressive applications till 35 ton
Besides the FTX-series Exlar also developped the FTP-series. Due to the special arrangement of the bearing en the robust round front flange the actuator can deliver a compressive force of 355 kN. Ideal for applications like compressive molds and metal modification machines. For the retractable pulling motion 130 kN can be supplied. Duet o the high capacity rollerscrew the actuator can deliver at least 5 million strokes.
More information:
Downloads of the FTX and FTP actuator can be find on the productpages:
Take a look at www.exlar.nl or please contact:
Martin van der Steenhoven
+31 (297) 380 50 54
martin@atbautomation.eu