How to achieve a durable suspension for shaker conveyor and vibrating screen?
Date: 15 July 2015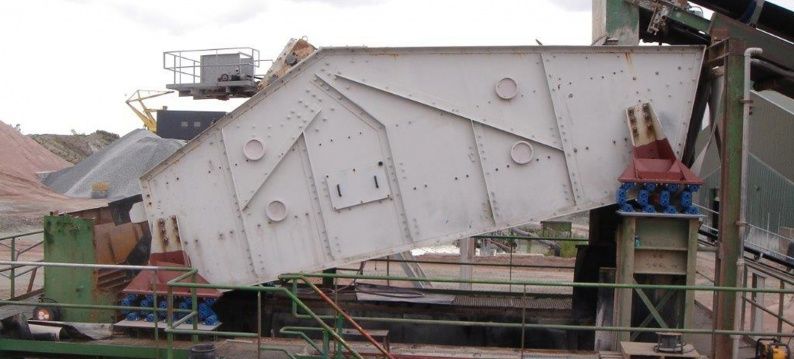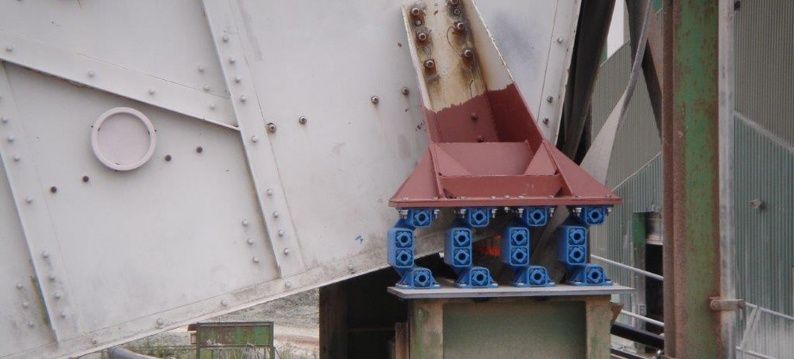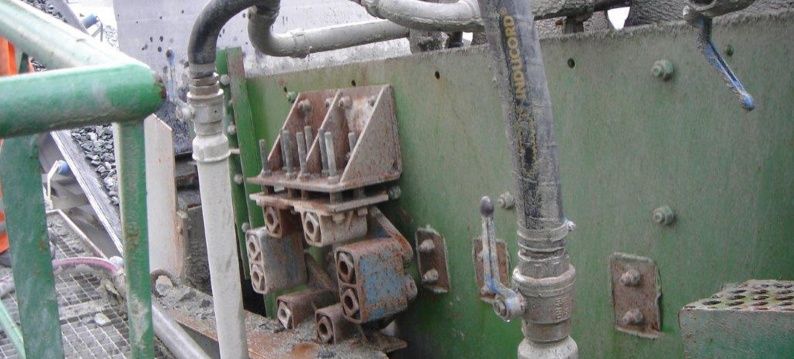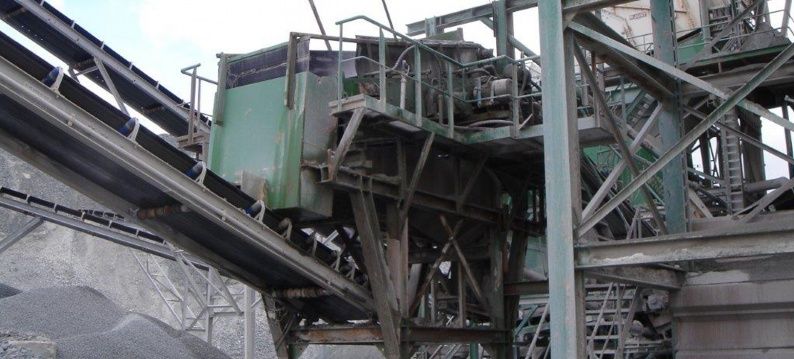 Breakage of steel springs in a shaker conveyor or vibrating screen is a common shorcoming. Replacing such a broken steel spring causes irritation and a long downtime. Resulting in a significant loss of capacity. A large gravel transhipment company from the Netherlands has therefore replaced the steel springs for Rosta oscillating mountings in several oscillating conveyors and sieves the past three years.
Sustainable suspension shaker conveyor and vibrating screen
The transhipment company was looking for a sustainable and reliable solution for the suspension of their shaker conveyor and vibrating screen and was referred to Rosta oscillating mountings. They have multiple oscillating conveyors and sieves on site, ranging from 1 to 8 meters and a capacity of 7 to 25 tonnes. The oscillating conveyors and sieves process and sort the gravel and granite in size. Until the conversion these were all equipped with steel springs which broke regularly.
No downtime
After support of Mijnsbergen in the calculation and selection of the suspension, the Rosta AB50 suspension element has been chosen. This suspension element offers great security in case of overloading of the shaker conveyor and vibrating screen. Downtime due to broken springs is now eliminated, and thus a greater capacity of the shaking conveyor is achieved. Moreover, in the very long term a possible replacement of Rosta elements is performed much easier than steel springs and takes considerably less time. The shaker conveyors are running very quiet and smooth with the Rosta oscillating mountings.
Increased lifespan drive
The Rosta motor base (also called motor mounting) type MB50 is used by the transhipment company in a drive with a 30 kW motor for a conveyor belt. The motor base always keeps the V belt at the right tension, both at starting and stopping. This assures less downtime, and thus relieving the company of any worry for maintenance. The motor base is ideal in areas which are difficult to access, as the motor base only needs to be adjusted once. The life time of the machine, bearings, and v-belts are considerably increased.
Multi-functional rubber spring element
The Rosta rubber spring element is a multi-functional component. In addition to usage as oscillating mounting and motor base, the spring element is also used as a chain tensioner. This client uses the Rosta SE27 chain tensioner in multiple belt scrapers. Like the motor base, the Rosta tensioner is maintenance-free and needs no adjustments.
Please contact us for more information on the oscillating mountings for your oscillating conveyor »