ADE electro mechanical actuators sustainable drives in sluice
Date: 6 April 2013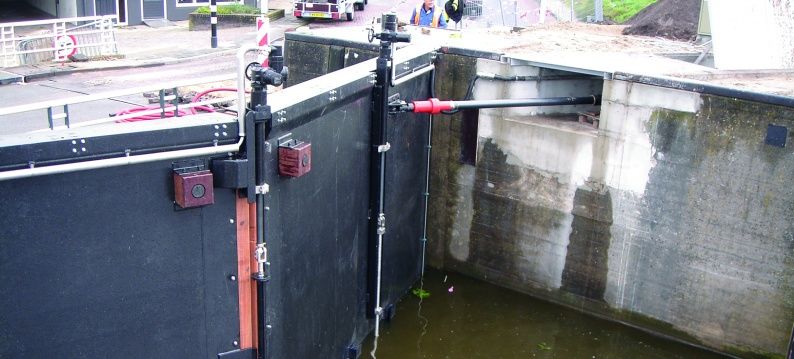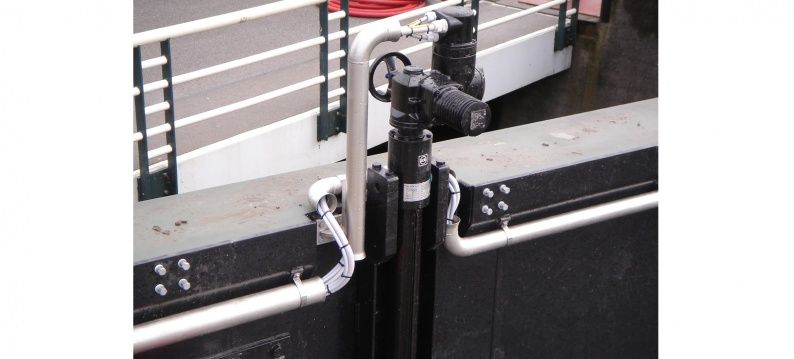 In Lemmer (NL) the 'Riensluis' sluice is after renovation put into use again. The old wooden sluice gates were still hand operated. Now the drive of the new steel gates are equipped with ADE electromechanical actuators. Since there are no hydraulics applied, there are fewer risks for the environment.
Approval Rijkswaterstaat
The actuators for the sluice drive had to meet all the requirements as specified by Rijkswaterstaat. Mijnsbergen - sister company of ATB Automation - was both with the installation and the commissioning of the sluice actuator actively involved. As a result, the time for commissioning was reduced to a minimum.
Energy efficient sluice drive
The 'Riensluis' belongs to the most modern energy-saving sluices of the Netherlands. This is the finding of Royal Haskoning / DHV commissioned by Rijkswaterstaat. In this study various drive systems were extensively compared. The electromechanical jackscrew systems achieve the highest ranking!
The ADE electromechanical actuators are used in sluices, bridges and dams for tensile and compressive forces to 50-1500 kN and speeds up to 160 mm / s. The ADE electromechanical actuators are available as standard with a linear displacement to 6000 mm, and larger on request.
To product information ADE electric spindle actuators »