Race against the wind by Team Anemo.5
Date: 24 August 2013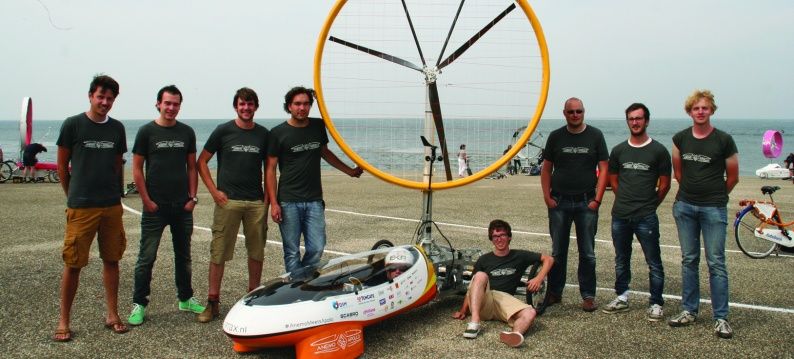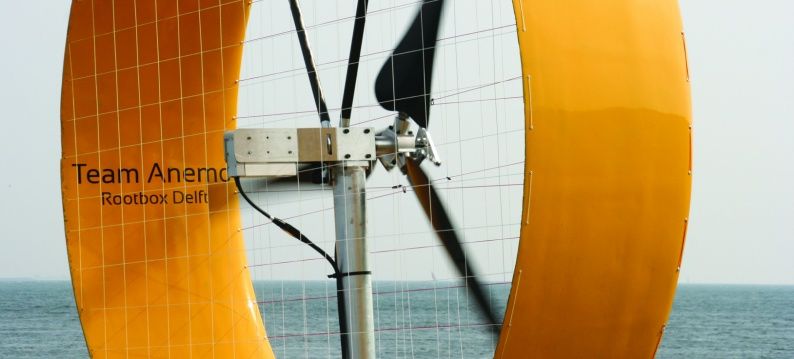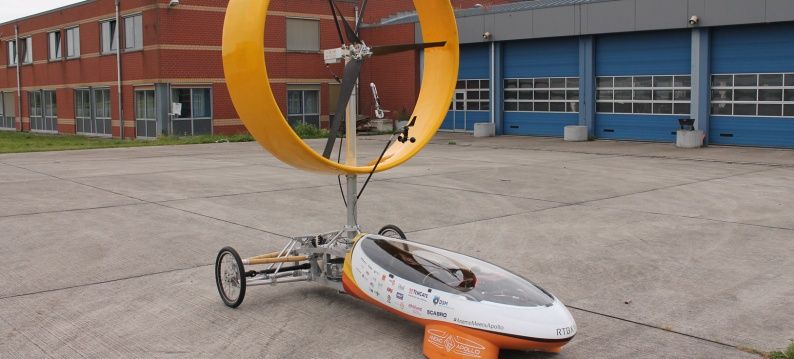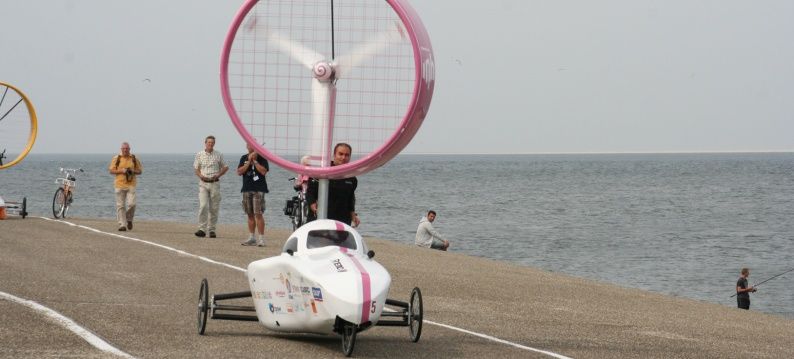 Team Anemo.5 is one of ten Dutch and international student teams which participated in the Racing Aeolus - one of the four greatest sustainability races in the world. From 22nd up to 24th August they have proved that they are be able to race against the wind.
Improved technolgies
Team Anemo is continuously looking for the best technologies to win the race with their wind driven car. Just like the Anemo III and IV, Mijnsbergen has also provided the Anemo.5 with two high precision bevelgearboxes for the transmission. And with the new IAI actuator for positioning of the rotor blades Team Anemo has completed their innovative wind powerd vehicle.
Rumor has it that there's no where so much wind as in this Dutch city Den Helder, and that is exactly what the contestants need during the Racing Aeolus on the 5,3 km long sea dyke! The international student teams varying from Holland (4), to Germany (3), Turkey (1), Denmark (1) and Canada (1) made an effort to generate power from the wind and raced their hyper modern vehicles over the unique Dutch sea dyke. Several teams started with more than one vehicle, a total of 17 vehicles!
World record
The races are from August 22 through 24th of August. Friday the 23rd, the prelimenaries take place. The days before those, there was plenty of time to practice. Though sailing and landyachting are both considered never to be straight into the wind, stranger things happen on the Den Helder shores! The track is a 5.3 kilometers seawall on the boundary between land and the sea, which runs from Huisduinen (a former fishermens village) to literally Hollands' last stop before the Northsea: Lands End in Den Helder. Participants rode their WPVs' on the (slope)side over the seawall. Over a distance of 500 meter, the speed of the vehicle (Vcar) was measured. Also the average wind speed during the race on the dyke was measured (Vws). The ratio of Vcar / Vws shows how efficient the vehicle raced against the wind. The new world record is in hands of the Canadians with 82.6%.
More information about Racing Aeolus and the programm: www.windenergyevents.com.
More information about Team Anemo.5: www.rtbx.nl.
Introduction wind powerd vehicle Anemo.5 >>