Stöber ZR-ME
Rack and pinion drive
PH and KS gear with pionion
Module 2 -4 / max 6,7 m/s
Acceleration feed force 1,7 - 13 kN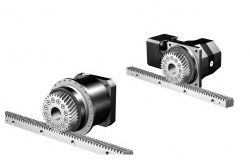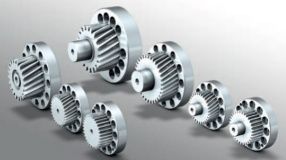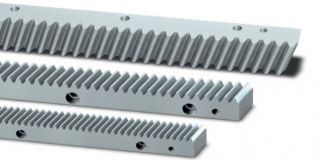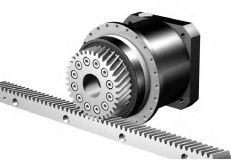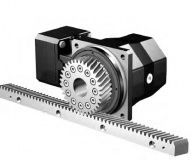 ---
Innovative system concept for gear rack drives in machine tool manufacture.
ZR rack and pinion drive with pinion with circular perforations for high speeds:
Availabe in the PH and PHA-series planetary gear units with module sizes 2 - 4.
Spiral toothing.
Feed force: 1,7 - 12 kN.
Feed velocity: 6,8 m/s.