Stöber ServoStop
servo gear
Extra brake module in servo gearbox
Motor adapter integrated
Redundancy vertical applications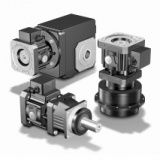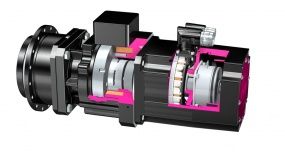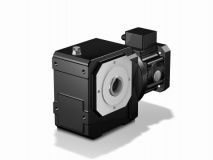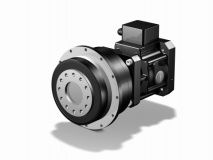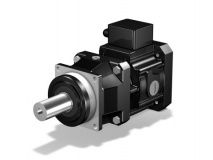 ---
The Option ServoStop is available in several Stöber servo gearboxes. It is used as a redundancy safety (EN ISO 13849) solution at vertical applications besides the standard fail-safe rem in the servo motor. The brakes installed on the motor adapter are electrically-activated, spring-pressure brakes for dry running. Braking is done by spring pressure in the de-energized state.
The brakes are released before the motor is switched on by an electro-magnetic direct-current coil. The switch-on time t2 (release time) is the time until the armature disk releases from the axial brake disk and is magnetically held in place on the stator body. The brake is released in this state and the clutch hub can rotate.
When the motor and brake are switched off, the retentive magnet flux of the iron particles (armature and stator body) must be reduced and the time t11 that this takes up until torque begins to be generated is defined as trigger delay during linking. The linking time t1 is the time until the brakingtorque has become the nominal braking torque.