Stöber ZTRS-ME
Rack and pinion drive
PH with pionion and bearing support
Module 2 -10 / max 3,9 m/s
Acceleration feed force 15 – 126 kN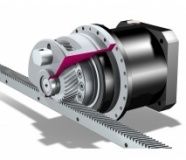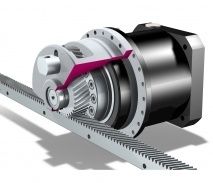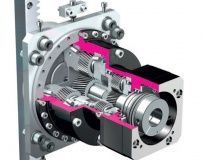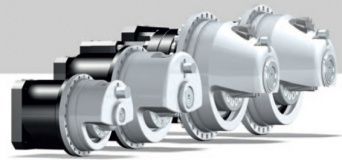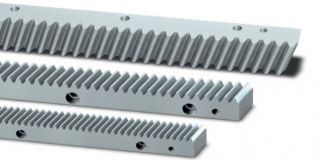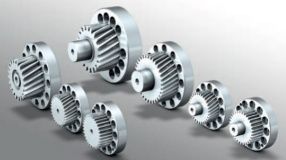 ---
The new design gear rack drive with supporting bearing cover permanently bolted in place makes it possible to fully utilize the gearunit's torque. As a consequence smaller gear units and smaller motors can be used.
Innovative system concept for gear rack drives in machine tool manufacture.
On conventional gear rack drives (with-out supporting bearing) the gear unit bearing is the limiting element and as a result defines a gear unit size that is often over-dimensioned for the actual torque required.
ZTRS rack and pinion drive
Availabe in the PH, PHA, PHQ and PHQA-series planetary gear units with module sizes 2 - 10.
Spur and spiral toothing.
Feed force: 16 – 124 kN.
Feed velocity: to 4.7 m/s.