Stöber PE-ME
servo gear
Planetary gearbox – economic series
Rated torque to 160 Nm
3:1 – 100:1 / 8 – 10 arcmin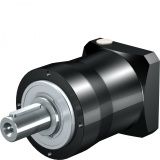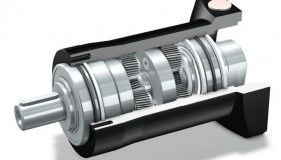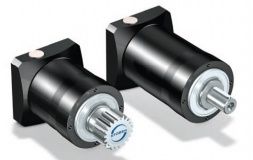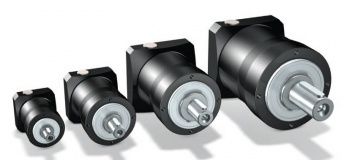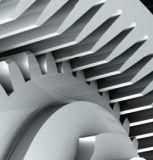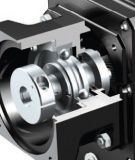 ---
With the new design of the ServoFit® PE planetary gear unit, STÖBER is adding special versions for automation and robotics functions to its servo gear unit range. In line with the reputation of the helical gearing specialist, this new gear units is also equipped with this system.
With its helical gearing, the PE planetary gear unit represents a first in its product and price category. When compared with the spur gear units previously in standard use, it is clear that the helical gearing ensures very low noise levels and high smoothness of operation. Plus there is the high housing stability provided by the ingenious monobloc construction with integral motor adapter for mounting of standard servo motors.
The market launch of the ServoFit® PE planetary gear unit covers sizes PE2 to PE5, all being available in single and two stage versions up to i = 100. The two stage units also feature the monobloc housing.