IAI Industrial Robots TTA
XYZ table stand alone
230V XYZ table top, optional rotation
Max payload 30 kg
Max reach 500 x 500 x 150 mm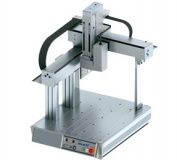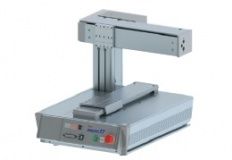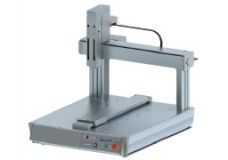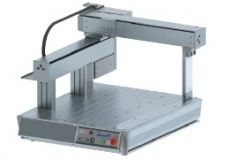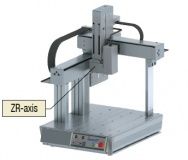 ---
The TTA series of IAI Industrial Automation is a stand alone XYZ table as table top model and is delivered as a plug and play solution. The range in XY direction is from 200x200 to 500x500 mm. Optionally, a vertical Z-axis of 100 or 150 mm, and rotation axis are available.
The standard version is equipped with stepper motors. In addition, a version with servo motors is available (TTA-S series) which has a higher speed and maximum load.

The maximum load of an XY system is 20/30 kg (stepper/servo) and 6/15 kg (stepper/servo) of an XYZ system.
The system is available as a gate type and cantilever type.

The controller is mounted In the table which can store up to 255 different programs. In each program, up to 30 000 positions are stipulated. Linear and circular interpolation is one of many possibilities.

The system can be connected directly to 230 volts. In addition to stand-alone, it can also be connected to a higher-level controller or network. This is possible via digital I / O or via an industrial network such as EtherCAT, EtherNet / IP, DeviceNet, Profibus and CC-Link.
Typical applications:
- Pick-and-place in laboratory
- Dispensing / filling
- Coating of products
- Soldering of printed circuit boards
- Screws and assembling components
- inspection