IAI Industrial Robots RCD-R
Linear servo actuator
24V dc-brushless motor
Payload 0,7kg – 2,5W - lead screw
10-30 mm stroke - 300 mm/s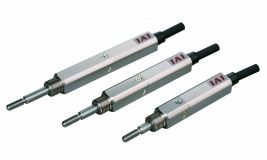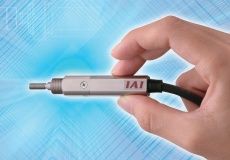 ---
Ultra-compact size has been achieved, with a cross-section of only 12 mm and a body length as short as 60 mm.
The Mini Cylinder RCD is small enough to replace compact air cylinders used for short-stroke travel, pressing, hoisting, etc.
The Mini Cylinder RCD incorporates a newly developed brushless DC motor that generates sufficient torque despite its compact size.
Its high-speed performance with maximum acceleration/deceleration of 1 G and maximum speed of 300 mm/s is highly effective in reducing cycle time in a variety of systems.
Simply and complete solution with drives

The IAI actuators are deliverd with drive and cabling. Specifications of the actuator like forces and number of mm each revolution of the motor are already fixed. Because of this a a quick and safe commissioning is guaranteed.

Software support by ATB Automation

The software engineers at ATB Automation assist in programming and commissioning via the help desk or on site

Flexible with bussystems

Besides control with I/O the drive can also be controlled with EtherCAT and ProfiNet.
The SD6 drive also has the CANopen option available.