Control locks with ADE electromechanical actuator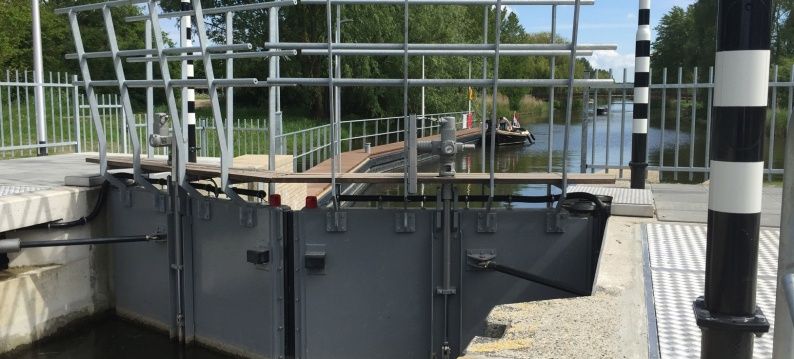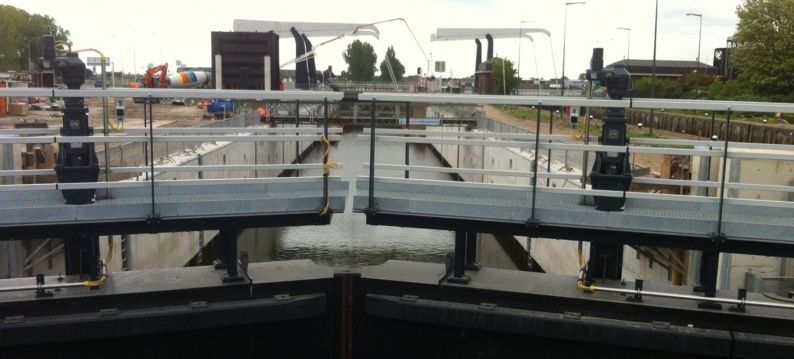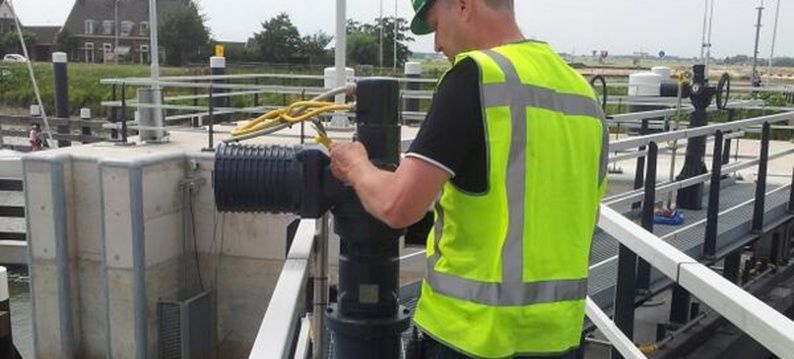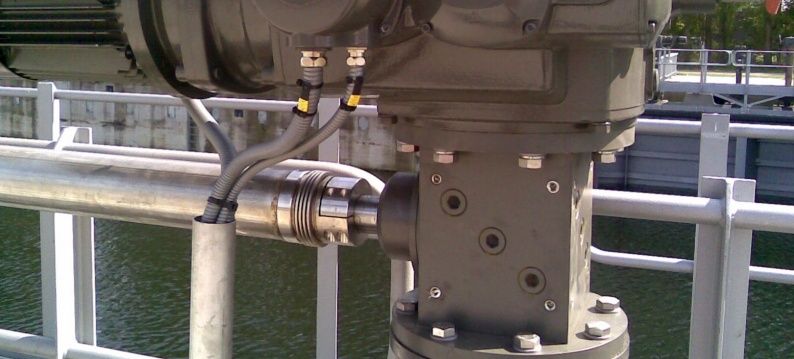 The ADE electromechanical actuators operate various locks in the Netherlands and Belgium, creating a reliable, maintenance-free and an environment friendly lock gate drive. The totally enclosed ADE sluice gate drive has specially selected construction materials, long-life internal mounted screw drive and high specification gear motor drive.
Integrated adjustable controls provide for stroke adjustment and control of maximum thrust force to provide precise control of gate motion and firm closure.
Lubricants cannot leak into the water due to the fully enclosed design and high-grade seals employed.
Maintenance costs reduced substantially due to high wearing life of components and long interval lubrication.
Standardized construction minimizes spare part requirements, especially in comparison with a hydraulic cylinder.