Small heavy duty tables with high power density and outstanding precision WEISS CR
Date: 3 June 2013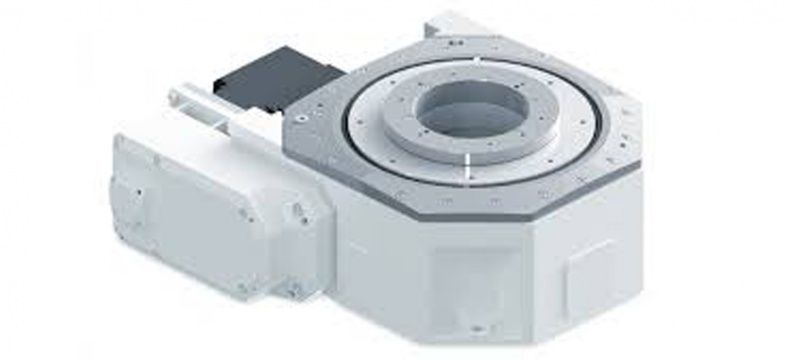 WEISS has expanded its range of user-programmable heavy duty rotary indexing tables with the new CR300E, CR400E and CR500E. This indexing table with impressive compact external dimensions also has a special bearing design, resulting in incredible axial and radial run-out accuracy in the μ range. The new CR eavy duty tables are equipped have an user-programmable drive, incredible power density, a large central opening and the highest level of precision.
The very generously dimensioned, high precision pretensioned thrust bearing mounted toward the outer edge allows extremely high tilting moments to be continuously and securely handled. In combination with the pretensioned radial bearing, this leads to radial and axial run-out accuracy unrivalled for this table size. These indexing tables achieve reproducible axial and radial run-out accuracy in the μ range thanks to a modified bearing unit. And the direct angle measurement system boosts performance still further. Users therefore receive a solution that is capable of positioning with machine tool-like accuracy in user-definable angle steps.
The mounting points provided allow various installation options, thereby facilitating both vertical and horizontal rotary axis applications. With the installation option for a horizontal rotation axis, the motor is simply swung backwards (see image). The individual concept, which permits a wide range of adjustments, makes the table the ideal partner for the process axis in innovative machine systems.