Enhanced WEISS TC rotary indexing table
Date: 5 September 2016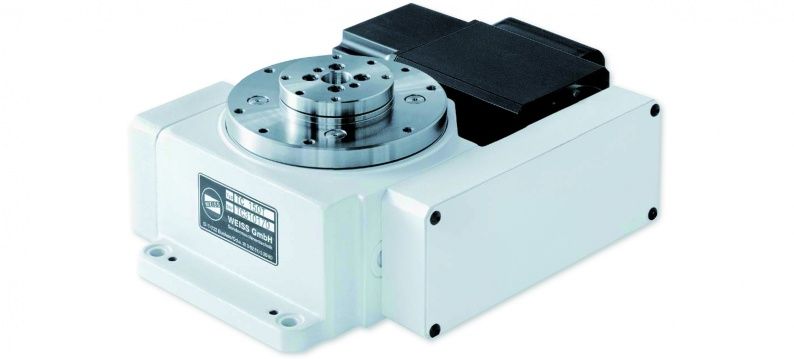 More performance, more power, more efficiency
WEISS rotary indexing tables are the heart of many assembly machines. The WEISS indexing tables have always offered a superior quality, with exceptional robustness and legendary reliability. That's exactly why WEISS has obtained the market leader position for rotary indexing tables. In the past decades WEISS has developed reliable and maintance-free indexing tables, with a proven long lifetime
With the development of the new enhenced TC model WEISS raises the bar even higher. Service life, performance and speed have all been further improved.
Improvements of the new TC rotary indexing table:
Up to 20% faster cycle times
Up to 90% higher mass moment of inertia
Over 400 new standard variants
More options
WEISS considerable invested in production processes, measuring techniques, calculation systems and software in order to execute all changes well-founded. WEISS has extensively tested worst-case scenarios and performed over 25 million test cycles. Speaking about "German thoroughness"!
What changes for the user?
Even more choice in executions. Download the catalog from our website for all possibilities.
For new applications referring to the past, the dimensions should be checked. Only a few models have some changes to the engine size. ATB Automation will gladly check this for you and will provide you with up-to-date CAD files.
More information about the enhanced WEISS TC?
For more information about the enhanced WEISS TC rotary indexing table, please contact our product specialist Christof Marcoux:
ATB Automation supplies WEISS rotary indexing tables in Belgium and Luxembourg.