IAI RCP5W-RA lineair actuator in IP67 with absolute encoder
Date: 18 May 2016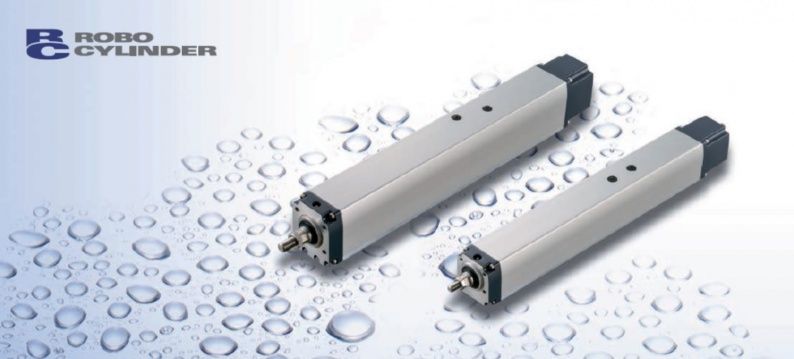 Ideal for humid and dusty environments
The new RCP5W RA RoboCylinders of IAI are composed of an IP67 housing with integrated ball screw, stepper motor and absolute encoder. The rod is made of stainless steel which makes the actuator ideal for humid environments such as in the food industry. Also for environments with dust the actuator is suitable.
The actuator is available in four sizes with square housings 65, 75, 88 and 108 mm.
Specifications IP67 linear actuator
stroke: 50-800 mm
speeds of up to 560 mm / s
horizontal load: 20-240 kg
vertical load: 3-120 kg
forces up to 6000 N
Ideal to push with high forces at low speeds.
The IAI RCP5 linear spindle positioning function actuators can be used in combination with a pressure-force function. Because of the absolute encoder, homing is not longer needed at startup.