Stöber KL compact right-angle servo drive
Date: 16 August 2010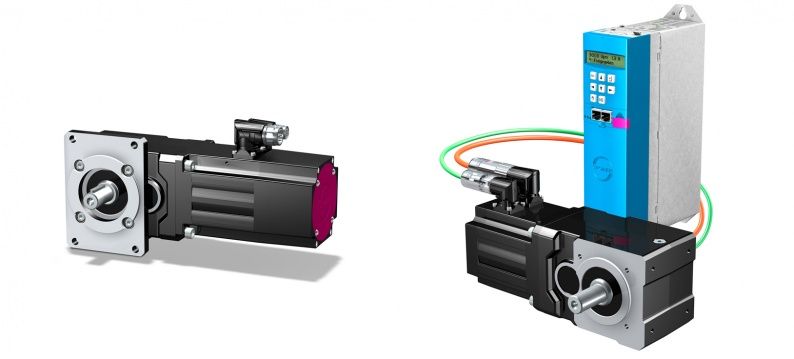 To meet the requirements for a greater dynamic, lower weights and smaller space, Stöber Antriebstechnik has expanded its program with the right-angle servo drive, KL series.
Extremely compact and lightweight
The extremely compact design of the housing is made possible by a newly designed geometry of a 2-stage gear set. The gained increase in volume-performance ratio is 100%. Of course, the drive is also considerably lighter.
High rigidity and dynamics
The KL gearbox is available in two sizes with acceleration torques up to 65 Nm and reductions of 4, 8, 16 and 32. The gearbox is supplied with a direct mounted Stöber servo motor or with an adapter and coupling for mounting to other brands servo motors. In combination with the directly mounted Stöber servo motor a very high rigidity with a high dynamic is achieved, because no coupling is used.
The gearbox is available with solid shaft, hollow shaft with keyway connection or shrink disc. The outgoing shaft is inline with the motor shaft, making it even more compact to built in. By the high efficiency and optimum filling the KL series is lifetime lubricated.
KL series about the Stöber KL right-angle servo geared motors.