HSB linear units for high forces
Date: 1 October 2008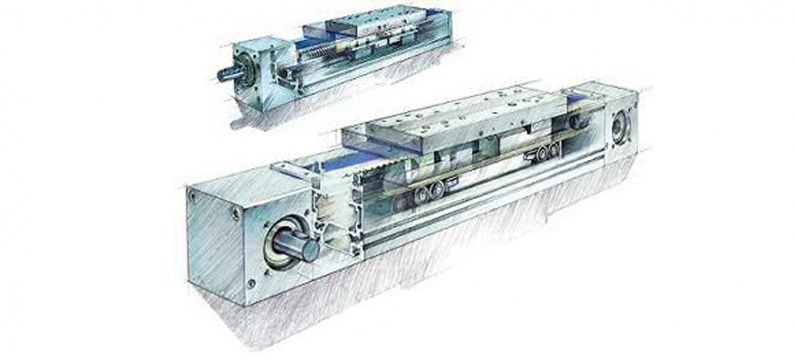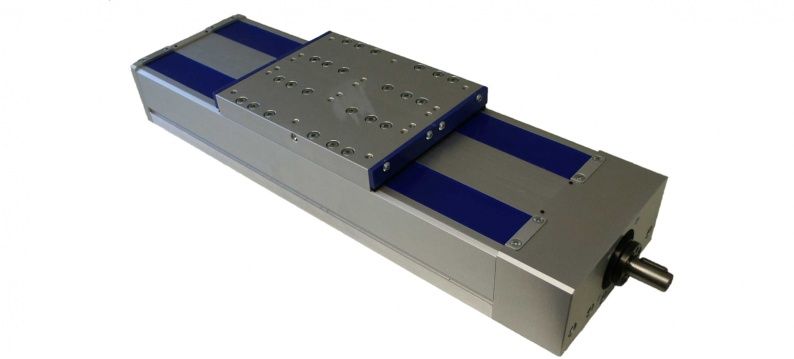 Mijnsbergen and ATB Automation introduced the new robust linear units Beta 80-C and Beta 180-C with heavier guides, Beta 100-C with dual guide and the Delta 200.
Delta 200 linear units
The Delta 200 linear unit has a width of 200 mm and a height of 125 mm, including the carriage. It can be supplied with a length up to 4000 mm. In the rigid aluminum profile two ball bearing guides of sieze 25 are mounted. This allows the system to carry loads up to 800 kg and tilting moments of 3500 N.
The Delta 200 is available with E-75AT10 tooth belt or a ball screw with diameter of 32 mm and a pitch of 5, 10, 20 or 40 mm. Speeds of 3000 rpm are still feasible with spindle lengths up to to 4000 mm, by using a special support guides that runs along.
The guides and the transmission in the profile are integrated and protected by a cover band. Optionally available with the linearunits are mounted limit and reference switches, motor adapter and couplings for connecting any type of AC, servo or stepper motor. The two systems can be directly mounted into a compact XY table with a height of 250 mm, using standard mounting feet.
For more information and documentation click on HSB linear units »